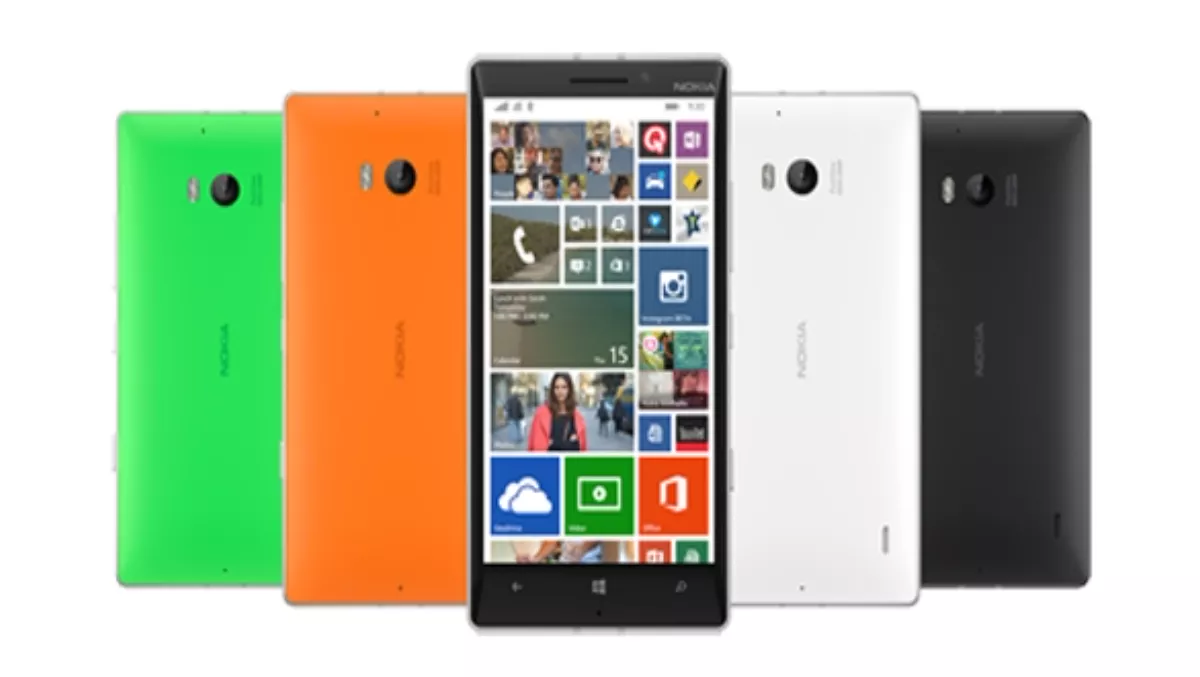 Review: Nokia Lumia 930
FYI, this story is more than a year old
As an early owner of the original Windows SPV, Microsoft Zune and Surface, I've been a mostly unsatisfied customer, due to the poor support (unless you hacked them). I haven't felt like the new Windows Phones were ready, but following the release of the new Nokia Lumia 930, I had the chance to have an end user's experience  for a few weeks. Is it destined to be another addition to the drawer of useless technology?
On the surface, the Nokia 930 is a pretty sweet piece of technology, with a 5" screen, 20MP camera and wireless charging, backed by Nokia's long history of being bulletproof.
And the Lumia is tough, but with some noticeable flaws that could leave an average user distinctly unimpressed. Price wise, it's a stunner. Starting with 32GB of storage, it's almost half the price of an equivalent iPhone.
It has a Gorilla Glass 3 screen that looked beautiful, but minor scratches rapidly appeared, so a screen protector will be required. It looks like the new iPhone's ion strengthened glass screen will be an asset.
The back of the phone is in a matt textured plastic that is tough but attracts dirty marks easily. Microsoft are going to be retiring the Nokia name. This is a shame, as the long history of Nokia seems to be drawing to a close without a phone that truly lives up to the brand's abilities.
Being the owner of an LG G2, I'm frustrated that wireless charging was omitted from the phone. Verizon had it built in, but the rest of the world missed out. The 930 has QI wireless charging and it's awesome. ADATA had sent their Elite CE700 wireless charging stand and it was a godsend and made using the 930 a joy.
But the major problem is the software. Or more appropriately, the lack of support from developers. We're at Windows 8.1 and I'm still experiencing OS crashes and a beta of Instagram! A lot of people comment on the lack of quality of apps in the Windows Store, but I appreciate the hard work of small developers who are stepping into the gap left by the big boys who appear to be hoping for Microsoft to fail.
The question is how are Microsoft going to resolve this? With rumours (that might be confirmed by the time this gets published) that Microsoft are buying the makers of Minecraft, will that make users move to Windows Phones? I have to say no. With few manufacturers releasing Windows versions of their phones, there seems little likelihood of Windows getting the penetration into the market that they need.
So what is Satya Nadella's next step? He espouses innovation and putting Microsoft's software into the hands of every user out there. Microsoft's belief that putting a PC on every desk and in every home was achieved through the ability of Windows to work on almost every device. Remember, they almost killed Apple.
If you're the owner of a Samsung S4 or an iPhone 4, you're probably disappointed with your device, one that feels slow and laggy. And therein lies Microsoft's opportunity. I'd like to see a Windows image that can easily be loaded onto these devices, with support provided by MS. After all, it's out of warranty, what have you got to lose?
BYOD policies mean a glut of devices that will soon be approaching end of life, and a 3 year depreciation cycle means that a lot of business devices will soon be consigned to the rubbish heap. Windows Mobile is designed for, and exceeds all expectations for its abilities in the enterprise workspace. It is a natural fit. Putting Windows Mobile on these devices would give them a new lease of life, and achieve the penetration that Microsoft seek.
There are lots of pros to the 930, so much so, I seriously considered bypassing the iPhone and getting the Nokia 930. But with its frankly woeful support from developers (shame on you Facebook, Google *et al*), I have to pass, which is a shame. The only way I see Microsoft surviving in the mobile market is to get penetration and get it quickly. The 930 is a brilliant phone, but Microsoft need to step up with getting the software in front of people.
Related stories
Top stories