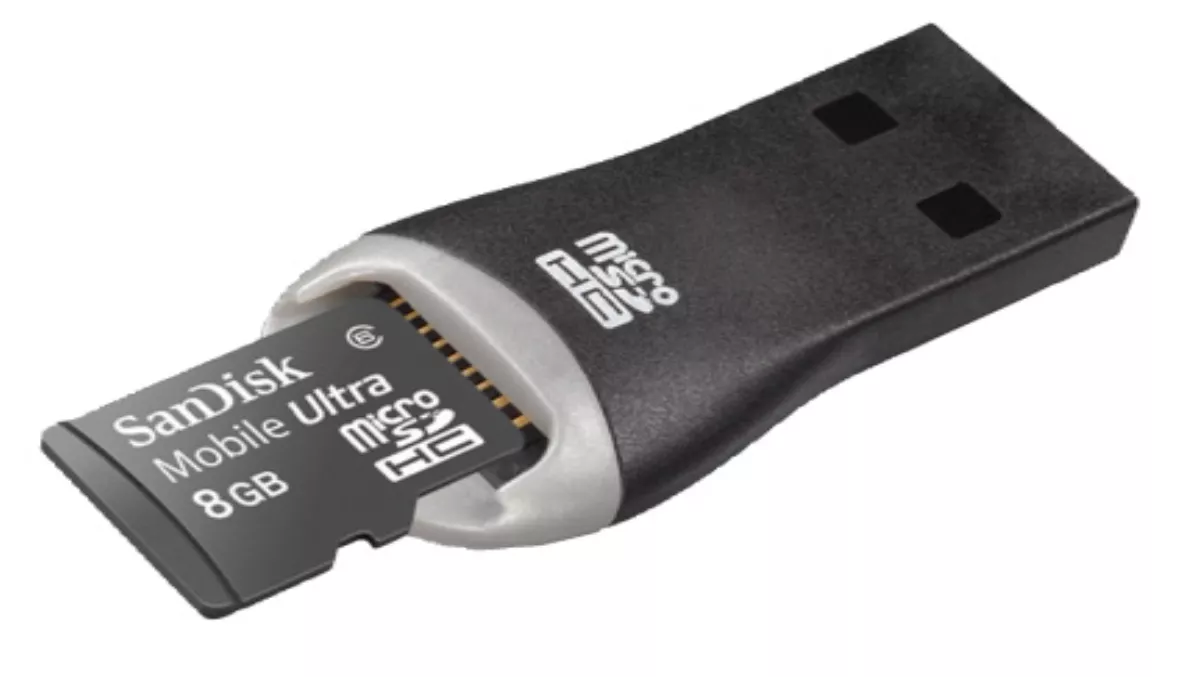 Review: Sandisk Mobile Ultra 8G
Wed 1 Apr 09
FYI, this story is more than a year old
Sandisk's Mobile Ultra 8G looks like a somewhat chubby USB Flash Drive, but it's actually two drives in one. The chubby part is essentially a USB reader for a tiny 8G MicroSDHC flash card, suitable for use in compatible smartphones.
Pros: Data transfer speeds via USB were decent – roughly 16.1 megabytes per second read and 12.9 megabytes per second write – and the ease with which you can switch the Micro SDHC card in and out of a phone makes data transfers particularly easy.
Cons: It's very light and very tiny, two factors that make it incredibly easy to lose – we misplaced it twice just during our testing alone. The lightness also makes it a little less durable than many other USB flash drives, and users will need to be careful with it.
Verdict:  A great mobile data solution for smartphone users.