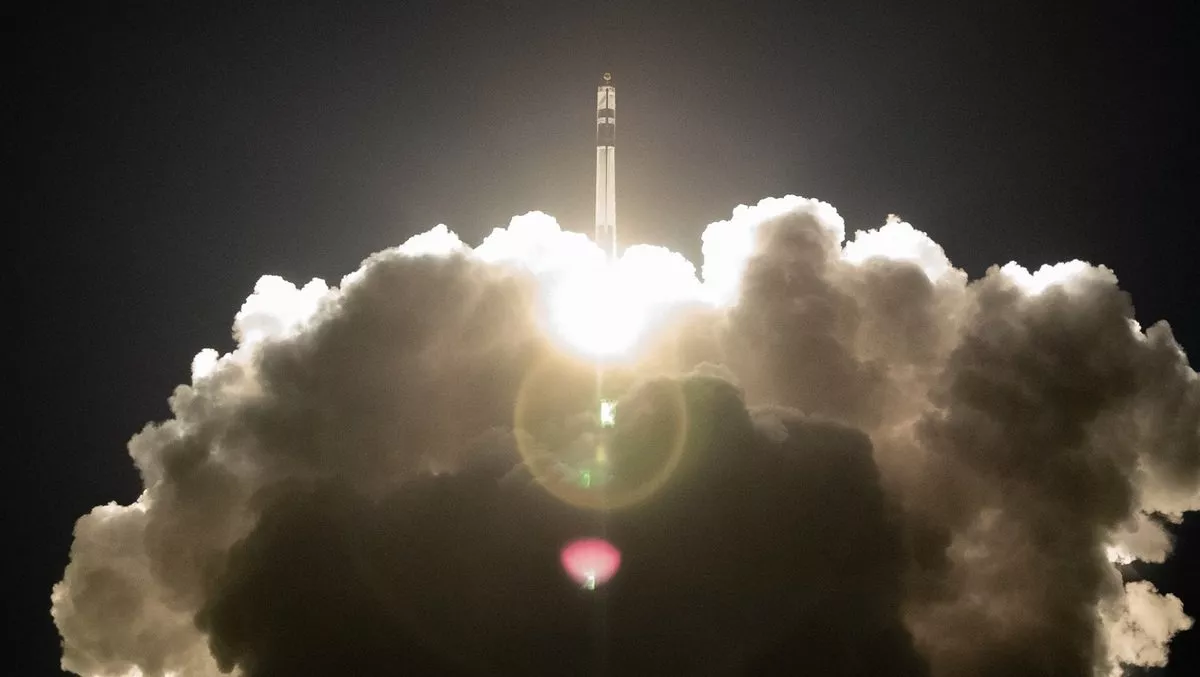 Rocket Lab will reuse its rockets for future launches
FYI, this story is more than a year old
Rocket Lab is on a mission to recover its Electron launch rocket and use it again for every single mission.
The company's first recovery mission, due to start in the coming year, will be to retrieve one of the rockets (or in Rocket Lab's terminology, 'vehicles') from the ocean, downstream of its launch facility on the Māhia Peninsula.
Rocket Lab will then ship the vehicle back to its product complex for refurbishment. It will then be 'captured mid-air by helicopter' before taking it back to Rocket Lab's launch facility.
"From day one Rocket Lab's mission has been to provide frequent and reliable access to orbit for small satellites. Having delivered on this with Electron launching satellites to orbit almost every month, we're now establishing the reusability program to further increase launch frequency," says Rocket Lab founder Peter Beck.
The company's first stage reuse programme started in late 2018, but it was only in June that a major step towards the programme took place.
On June 29, Rocket Lab successfully completed a launch, called the Make It Rain mission. The first stage of the mission was fitted with instruments in order to capture data that would shape future recovery efforts.
This month, Rocket Lab will conduct a similar launch with recovery instruments also on board.
"Reusing the stage of a small launch vehicle is a complex challenge, as there's little mass margin to dedicate to recovery systems. For a long time, we said we wouldn't pursue reusability for this very reason, but we've been able to develop the technology that could make recovery feasible for Electron. We're excited to put that technology into practice with a stage recovery attempt in the coming year," says Beck.
The reused Electron vehicle will allow Rocket Lab to launch more missions because the company won't constantly waste time building new stages and launch vehicles from the ground up.
Rocket Lab has also launched a scholarship programme for students interested in science, technology, or engineering. Students must also demonstrate "a strong connection to Māhia and the wider Wairoa District in Hawke's Bay, New Zealand, who can also demonstrate involvement in cultural, community, or leadership activities".
The Rocket Lab scholarship will fund $20,000 over four years of study for one undergraduate student every year. Rocket Lab will also provide hands-on mentorship.
"Fostering a diverse talent pool of next-generation innovators and engineers is incredibly important for New Zealand. The demand for savvy and capable problem-solvers in STEM is increasing – not just here, but also globally - and opportunities are boundless for students with the passion and dedication to pursue their ideas. We're thrilled to be encouraging and enabling students from regional New Zealand to pursue careers in STEM," says Beck.
Applications for the Rocket Lab scholarship close at 5pm on Friday, August 30. The scholarship recipient will be chosen by September 30.