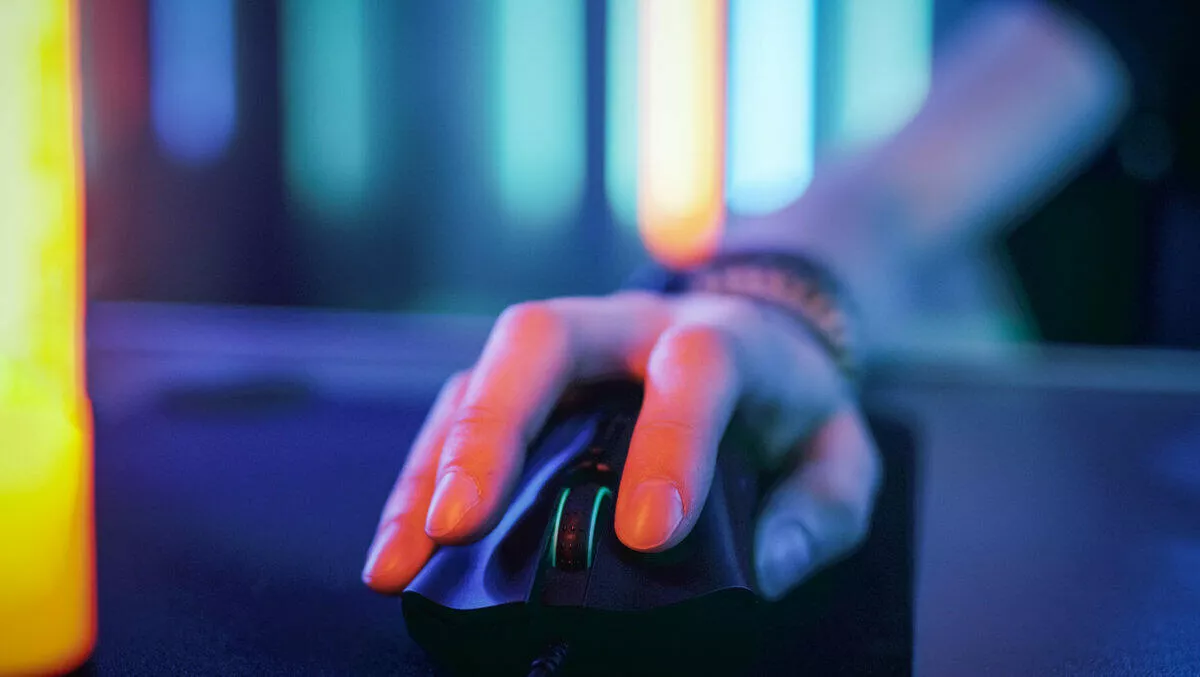 Seeing all the games at Auckland Armageddon Expo 2019
FYI, this story is more than a year old
Another Auckland Armageddon is in the books and once again video gaming was one of the major highlights of this year's event. This year was headlined by both PlayStation and Nintendo bringing with them their best new and upcoming video games.
Anyway, I don't own a Nintendo Switch so it was really nice for me to play one at this year's Armageddon. The biggest game that the big N was showing was the upcoming release of Pokemon Sword and Shield.
I haven't played a Pokemon game since the '90s starting with the original Game Boy versions. Pokemon Sword and Shieldis a huge upgrade from the old handheld versions of the game featuring 3D graphics and more updated visuals.
My time with the game was short, but I'm pretty sure it will be a best seller when it hits exclusively for the Nintendo Switch this November.
Speaking of November, another game coming out in the same month is Hideo Kojima's highly anticipated Death Stranding. The game was not playable at Armageddon, although we were treated to an exclusive 20 minute look at the gameplay.
The game looks like a lot of fun, although I won't share too many details about it here. Let's just say this game is far different from Kojima's previous Metal Gear Solid franchise. Anyway, we will post our review of the game very soon so stay tuned to know more!
Another game that was showed off at the PlayStation booth was Iron Man VR. As the name suggests, this game let's you step into the shoes of Tony Stark as you fly around in the cool Iron Man suit.
The game allows you to fly around like Iron Man as he blasts his enemies using his lasers. The game is compatible with the PlayStation VR headset as well as the PlayStation Move controllers. Sadly, I wasn't able to play the game for too long since VR games usually make me feel sick due to motion sickness.
Nevertheless, if you love Marvel you'll be happy to know Iron Man VR releases exclusively for the PS4 on February 28th, 2020.
The PlayStation booth also allowed gamers to play a ton of already released new releases such as Concrete Genie, MediEvil and much more. It was by far the busiest gaming booth all weekend long!
PlayStation also hosted the second annual PlayStation Plus Friendlies competition. The games that people were able to compete with each other were NBA 2K20, FIFA 20 and my personal favourite Crash Team Racing Nitro Fueled.
Winning the competition allowed the winners to get their hands on PlayStation 4 Pro, a Gold Wireless Headset, a DualShock 4 controller and more. Hopefully even more games are added next year.
In terms of third party publishers, Ubisoft had its own booth this year selling merchandise for the likes of Tom Clancy's Rainbow Six, Assassins Creed, Tom Clancy's Ghost Recon and Watch Dogs: Legion.
Activision was also represented this year featuring the year's biggest shooter Call of Duty: Modern Warfare. This is a soft reboot of the Modern Warfare series and is by far looking like one of the best Call of Dutygame to be released in many years.
Outside of gaming, Auckland Armageddon featured a ton of other pop culture goodness. This year's event was headlined by many famous guests such as Harry Potter's Jason Isaacs, Sam Witwer from Days Gone, Sean Gunn from Guardians of the Galaxy Vol. 2 and more.
My favourite celebrities this year were WWE Hall of Famers the Honky Tonk Man and Lita. Both wrestlers held a panel together telling the audience their experiences being famous professional wrestlers.
Honky Tonk Man was especially funny since he told us how he didn't like WWE owner Vince McMahon while Lita explained some of the more funny storylines she had to endure during her time in the business.
Auckland Armageddon 2019 was again a huge success even though some guests had to pull out due to scheduling conflicts. I was glad to see Lita this year since she had to pull out of the event last year. Now we all wait to see what's in store for next year's event!