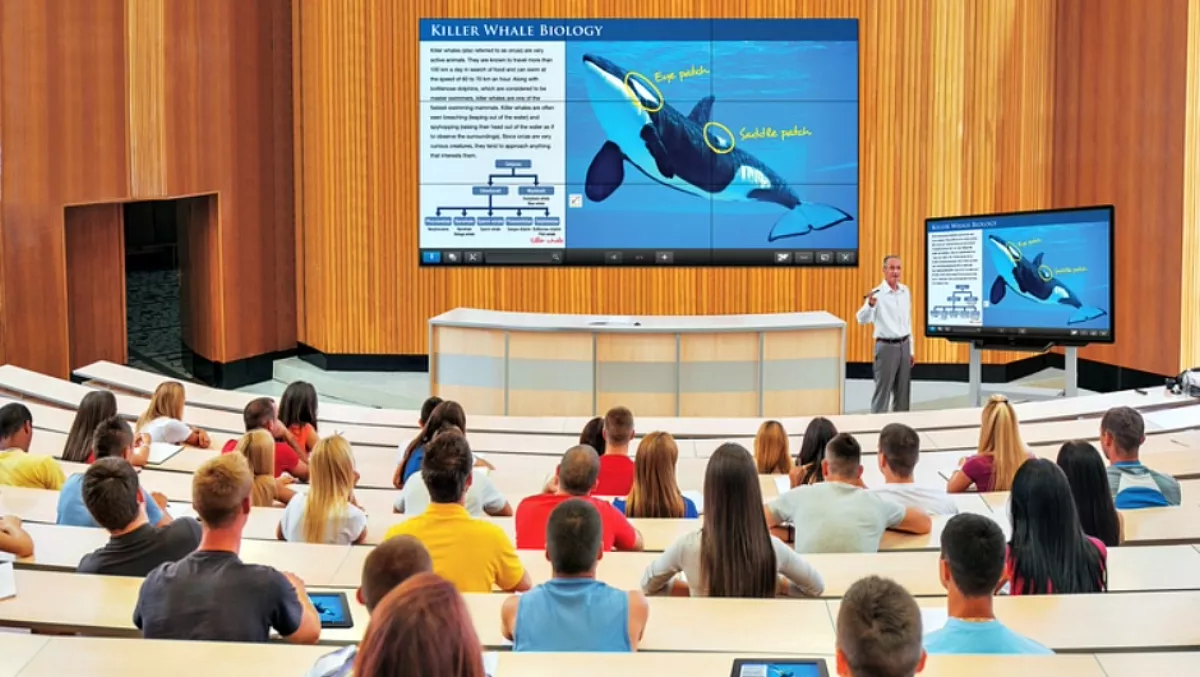 Sharp rolls out interactive whiteboard built for the classroom
By Catherine Knowles,
02 Feb 2016
FYI, this story is more than a year old
Sharp has announced the release of a new interactive whiteboard for the classroom, just in time for a new school year.
According to the company, the Sharp 80 inch Big Pad capacitive touch screen LCD monitor can help educators improve collaboration, communication, productivity and efficiency.
Big Pad lets users create interactive presentations, start discussions, conduct paperless meetings, and has a number of connectivity options that allow up to 50 simultaneous connections to mobile devices.
Unlike other interactive whiteboards in the market, the PN-80TC3 recognises 10 points of touch at the same time and uses capacitive touch technology so up to four people can write on it simultaneously.
The lightweight, intuitive digitiser pen has mouse-like functionality and lets users write with precision in an uninterrupted flow.
The pen software also provides a number of customisable options via an on screen menu to suit any user's needs.
Key qualities of the Big Pad are it's user friendly design, high quality front mounted speakers, and numerous input and output ports for multi-media use and connectivity, says Sharp.
Accompanied by Sharp's Touch Display Link 2.0 meeting support application, available for Apple iOS, Android and Windows devices, the Big Pad provides more options for interactivity.
In the classroom, teachers can use the Big Pad panel as they would a regular whiteboard, and at the end of the lesson send a copy of all notes written on the board to each student in .pdf format.
According to Sharp, Big Pad can also be a cost effective long term solution as it eliminates the need to print out any hard copies, creating a paperless classroom and allowing teachers to communicate more effectively with students.