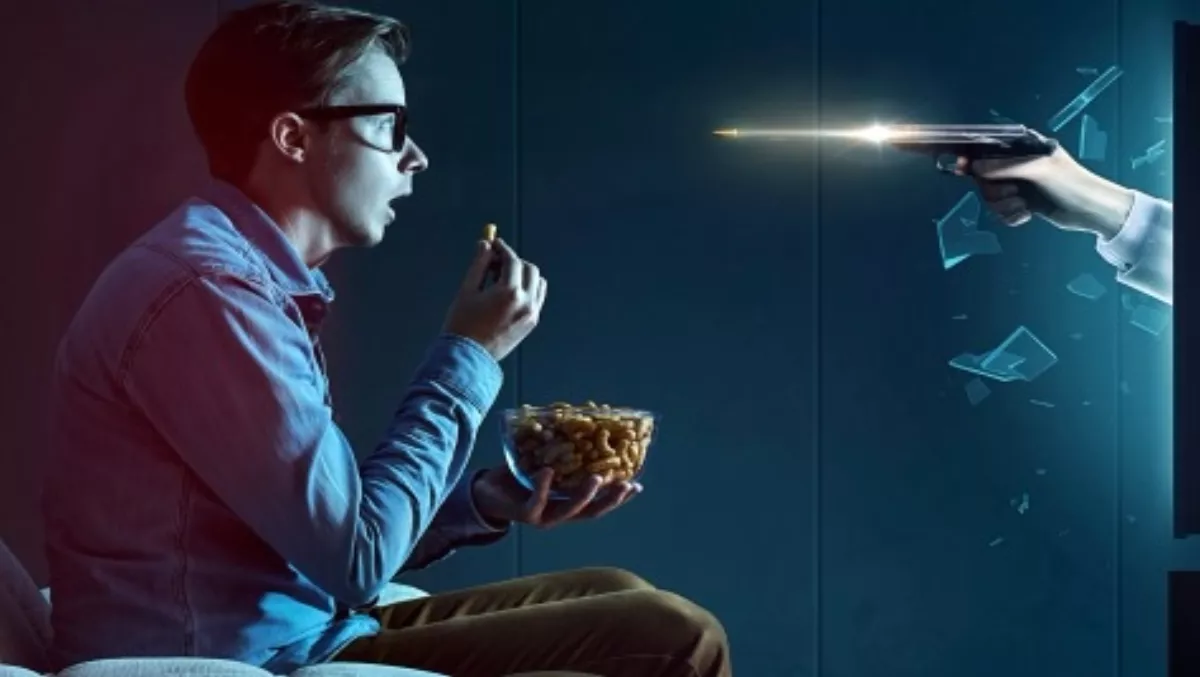 Shots continue in global mode fracas
By Heather Wright,
Mon 20 Apr 2015
FYI, this story is more than a year old
BNSL is calling for the 'big media gang' to consider a declaratory judgment instead of a full blown High Court case, as the global mode fracas heads to court.
Buddle Findlay, the lawyers acting on behalf of Sky, TVNZ, Mediaworks and Lightbox, are expected to file legal action this afternoon, after giving ISPs a deadline of noon today to axe Global Mode services used by Kiwis to access services
Both BNSL (Bypass Network Services) and CallPlus have held firm in not closing down the services.
On Friday Buddle Findlay fired the latest salvo in the ongoing spat, responding to BNSL's request for 'a lot more detail' to understand why the global mode technology is 'unlawful' with a four page letter outlining its claims of copyright infringement, and Fair Trading Act breaches.
"You can immediately withdraw the service. We expect you to do that," the letter states.
"Given the importance of the issues at stake, our clients are not prepared to entertain any further delays in the resolution of this matter.
"The legal position is clear and, unless you provide the undertakings sought in our 02 April letter by midday on 20 April, our clients will file proceedings in the High Court without further notice to you."
The letter notes that while the four companies don't take the prospect of legal action lightly, the global mode service is 'materially undermining the value of very significant investments' made by the media companies.
In light of that and the public statements made by BNSL that they believe global mode is legal, Buddle Findlay says its clients 'have no option that to refer the matter to the courts to be resolved.
"Such judicial clarification is in the interests of all concerned including consumers of the global mode service," the letter says.
"In the interests of transparency, we can advise that our clients intend to seek an expedited hearing in order to achieve certainty for all parties in the shortest possible time frame.
"Notwithstanding this, between the filing of the claim and the hearing, there will be ample time for you to reconsider you [sic] position and remove the global mode service."
Patrick Jordan-Smith, BNSL chief executive, fired back today, reiterating that its advice remained that global mode was legal.
"We are not stalling – as we said in our last letter, the reality is that we cannot at the moment afford urgent legal advice like your clients can," Jordan-Smith says in the letter.
"It is not as if we have had two years to think about this like your clients have and we are tiny compared to them.
"But we are also not prepared to just close our business when we honestly feel we are in the right. That is unfair and your clients will have seen consumers and other organisations agree it is unfair."
Jordan-Smith says a declaratory judgement would mean BNSL had a say in any declaratory judgement questions and in the case itself. "If that is right, we would comply with the final decision.
"That seems a reasonable compromise to us. The law gets clarified but we don' have to shutdown until then.
"If you are instead hellbent on full court action to punish us and drive us under, we will defend it as best we can."