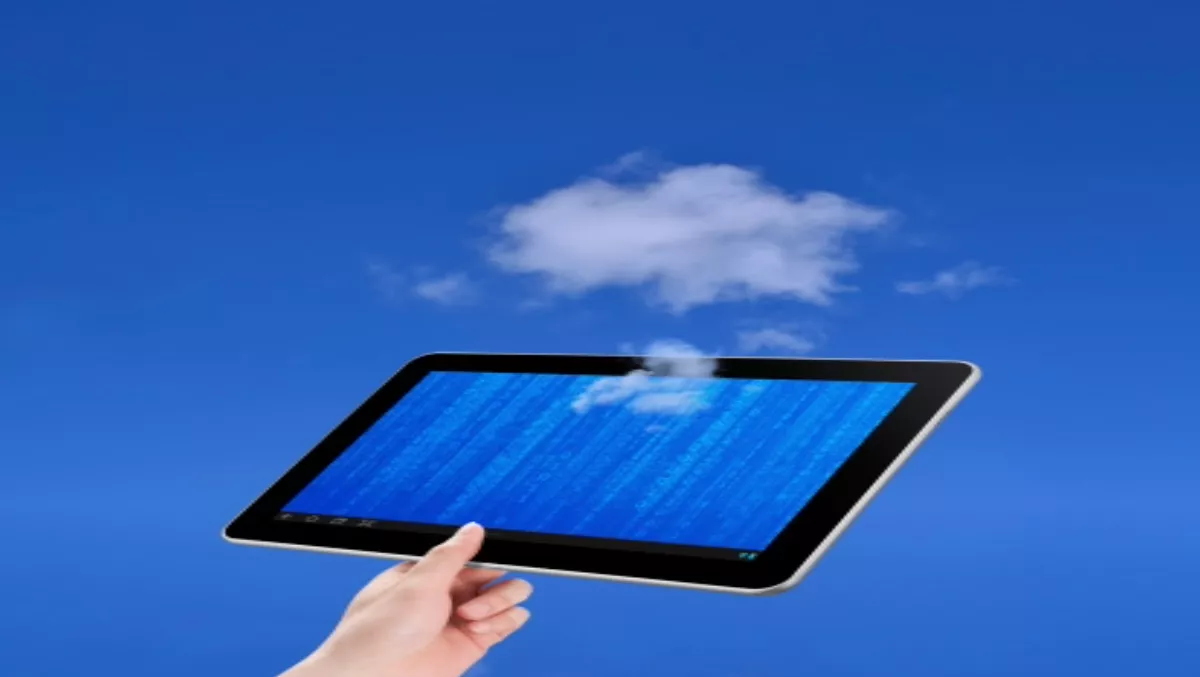 Should schools have their head in the cloud?
FYI, this story is more than a year old
There is a lot of hype surrounding the cloud, but what is it and what benefits does it hold for schools?
The truth is that the term 'cloud' is used as a catch-all for a plethora of ICT services. Most often, however, the cloud is used to refer to the provision of ICT infrastructure and systems that once were operated and stored on your own premises, to that of a service provider on the internet or other connected network.
Setting up hardware and software is a tricky business. Most of the time, there is no one size fits all option. Worse still, like a car, you need to maintain it to ensure it doesn't fail. Server room hardware is also expensive - especially if you don't buy it in bulk.
These two main reasons are why the cloud has been so explosive over the last five years. Cloud providers buy and provision lots of server hardware, ideally in well planned data centers, then they set up the software that businesses and educators use, and provide secure access to it via the internet.
Recently there have been some high profile cases of traditional software moving to the cloud – both Microsoft and Apple have released their Office software (Office 365 and iWork respectively) into a web-browser based cloud service, and have made it free of charge for education.
Immediately this has a knock on effect onto the computers you need to use it back at school: you'll need less powerful machines, because the software runs back in Apple or Microsoft's data centers, not fully on your computer. This can reduce the computer replacement cycle or reduce the cost of the replacement computers in the future.
More historic examples of cloud computing on the desktop include e-mail – think Google Mail and Hotmail.
For the back-office infrastructure, the reality with many schools and tertiary providers in New Zealand is that they are understaffed or have limited budgets to allow for dedicated staff to install or maintain ICT infrastructure such as servers, storage, security devices and backup.
All of these services today can be operated by dedicated companies at affordable prices. Even better, you don't have to guess every few years just how much of those servers or disks you'll need. Most good cloud providers charge you only for what you actually use, not for what you think you'll need.
As always, it's important to shop around and look for vendors you can trust and understand how to match your learning outcomes to technology requirements as well as provide a reliable, secure service. Most cloud providers charge by the month and contract lengths vary depending upon the service involved.
Quick tips:
Cloud offers ICT software, infrastructure, platform and more 'as a service'.
Pay for what you use on a monthly basis, not for what you think you'll need.
High levels of reliability & security: always up to date.
Enables more mobility: location agnostic.
Reduced complexity.
By Alistair J. Ross, national services manager for Cyclone NZ. Cyclone provide secure, reliable cloud and on-premise based solutions as well as providing procurement services to education and all of government.
Related stories
Top stories