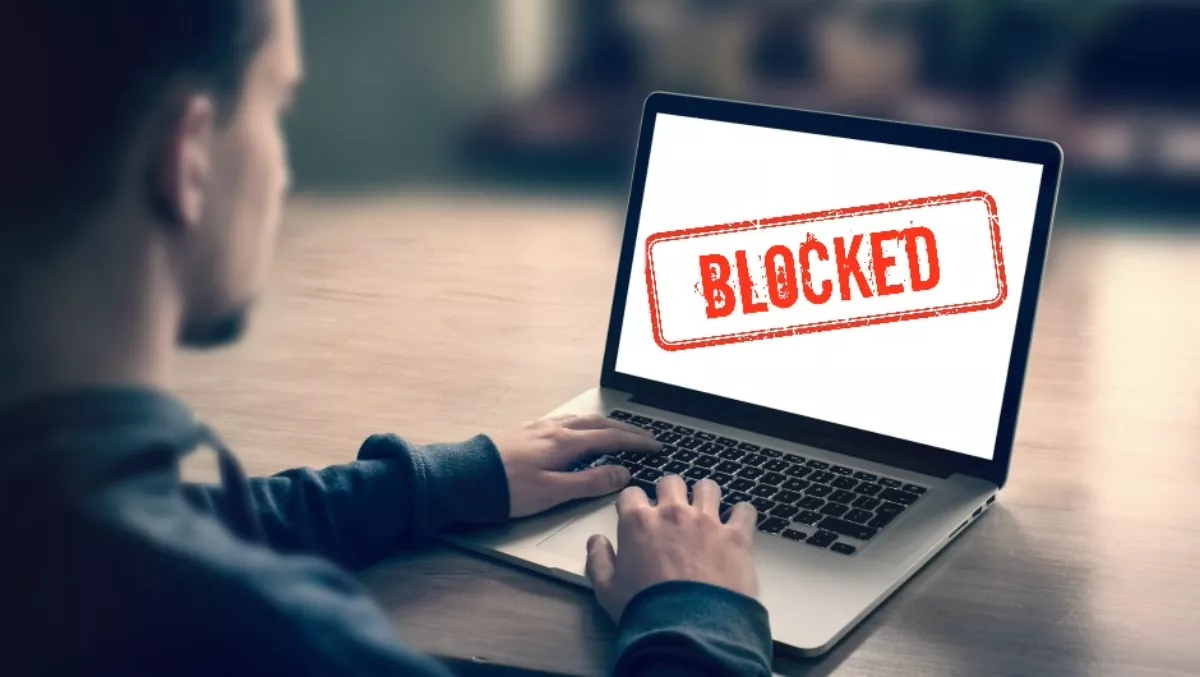 Slingshot launches anti-porn control switch
Tue, 9th Aug 2016
FYI, this story is more than a year old
By Sean Mitchell, Publisher
New Zealand ISP Slingshot has launched a new tool that blocks the darker corners of the web in the wake of increasing concern about online pornography amongst Kiwi parents.
According to the ISP, three quarters of Kiwi parents are concerned their children may have access to online pornography, yet fewer than a third use online parental controls.
A new study from Perceptive Research shows the biggest concerns parents face around internet safety was their child's exposure to pornographic sites and 'other' inappropriate material.
Moreover, 40% of parents think their children might attempt to access R16+ sites, while 16% have already caught their child looking at inappropriate material online.
Taryn Hamilton, general manager of Slingshot, says all parents want to keep their kids safe online, but there's a general lack of understanding how to.
In response, Slingshot has launched Family Filter – an online tool that blocks inappropriate and dangerous material, like R16+ sites.
"With the simple switch of a button, Family Filter gives the control back to parents by blocking access at a network level, encompassing all devices connected to the home Wi-Fi," Hamilton says.
"While we can't bubble-wrap our kids, we can certainly put measures in place to help mitigate online risks and bring the topic to the surface," he adds.
While 90% of Kiwi parents surveyed think they have a fair idea of their child's online behaviour, only a third actually check their child's web history and more than half of parents reported that their children access the internet from their bedroom.
"Gone are the days of having one family desktop sitting in the lounge – our children are now surfing the net across multiple devices," says Hamilton.
"It's important that all parents talk to their kids about internet safety, but thanks to services like Family Filter, we can feel a little more secure in restricting the sites our kids can access.
Further research by Middlesex University, in June this year, found that of 1,001 UK children aged 11 to 16 years, more than half had viewed online pornography and of those, nearly 60% reported seeing online pornography for the first time at home. Interestingly, while some children chose to seek out online pornography, they were just as likely to come across it by accident.
Rebecca Daly-Peoples, Auckland-based clinical psychologist, adds the real danger is that young people, including teenagers, often believe that what they see on the internet is real.
"Young people typically do not have the emotional and psychological capacity to process this information in healthy ways and early exposure to inappropriate sexual content can lead to premature sexualisation and unhealthy ideas about sex and relationships," she explains.
"It's important all parents have open conversations with their kids about the material they might encounter online; but it's equally important to have a means to filter explicit and dangerous content so that kids are not coming across it by accident," Daly-Peoples says.
NetSafe, which provides cyber safety and security advice for New Zealand, recommends three key ways parents can help prevent children seeing online pornography: install an internet filtering programme or use a filtered internet service, teach children about good searching skills and talk to them about the images and things they may come across, and how to deal with them.
"Family Filter is available for free to all Slingshot customers for the first 12 months and can be easily accessed and activated through a Slingshot customer account," Hamilton says.
"Customers can turn Family Filter on and off whenever they like, giving parents complete control over when they restrict access to R16+ sites," he adds.
"Switch it on when the kids get home from school and turn it off again when they go to bed.
Family Filter features:
Family Filter has an easy on/off button that can be accessed and activated through a Slingshot customer's account
Family Filter works at a network level, encompassing all devices in the home
Family Filter removes access to:
R16+ nudity and pornographic sites
Known hacked or infected websites
Sites featuring: dating, drugs, gambling, alcohol, tobacco
Websites about hacking, dark web and other illegal activities
Suicide and self-harm.