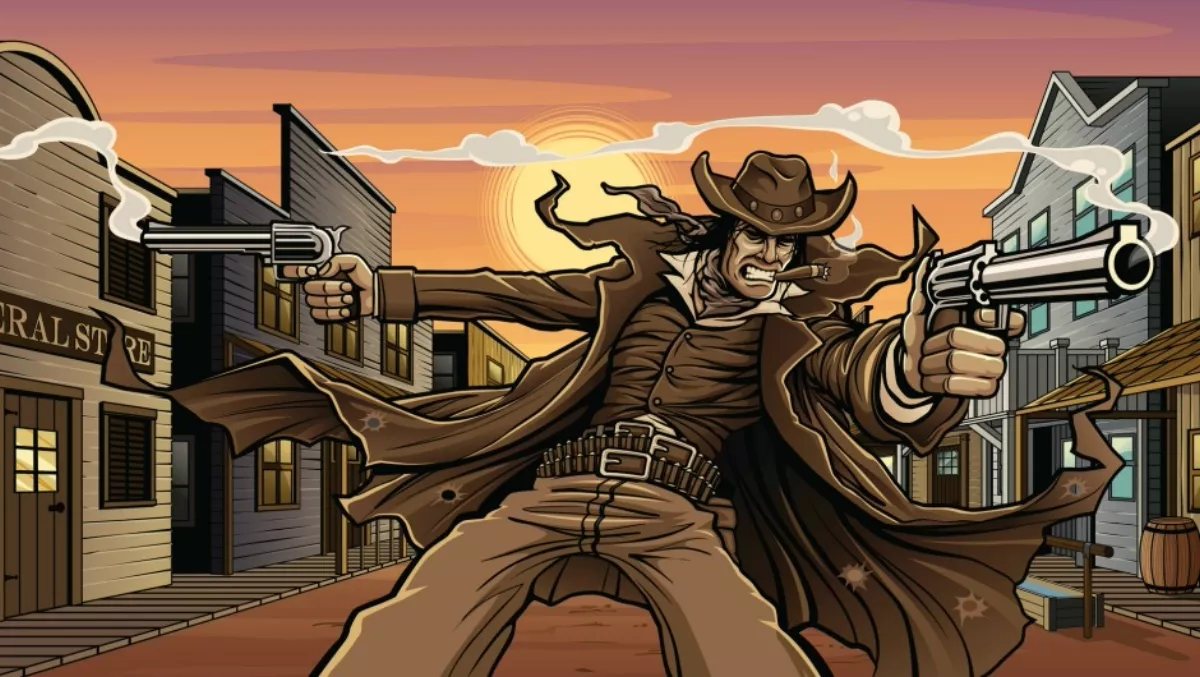 The smartwatch shoot-out: Which one should you choose?
FYI, this story is more than a year old
With every smartphone maker and their dog launching a smartwatch, many are scratching their heads, wondering which to buy. I spent some quality time with the Huawei watch, Samsung's Gear S2 and the Apple Watch to get a feel for what makes them tick.
Android Wear: Huawei Watch
Look and Feel
The Huawei Watch feels high end. My review unit sported a gold plated body and a sapphire glass dial. It has a decent amount of heft, feeling a lot like an old school Tag. Its 1.4" AMOLED 400x40, 286PPI display delivers sharp watch faces with vivid Colours. It is also legible under direct sunlight and uses standard 42mm watchstraps that are replaceable with a standard strap.
In Use
Notifications pop up as a series of cards from the bottom of the screen. Swiping upwards lets you flip through notifications. These are dismissable by swiping to the right. Swiping from right to left brings up the app menu. The Huawei watch is IP67 rated, which makes it dust proof and able to take a dunking in up to 1m of water for 30 minutes.
It has a built in speaker. This allows it to act as a wrist mounted speakerphone for calls made to a paired mobile. Being an Android wear watch, it also responds to "OK Google" voice commands.
Under the Hood
The Huawei Watch uses a Qualcomm Snapdragon 400 processor. It has 512MB of RAM plus 4GB of internal storage (for apps, data, and media). It also has Wi-Fi and Bluetooth 4.1. This means if its paired smartphone is out of range, it'll still deliver notifications. Its 300mAh battery delivers just over a day's use.
Key strengths
Premium build quality.
The Android wear platform has over 4,000 apps.
Works with IOS and Android.
Weaknesses
The biggest Achilles heel with Android Wear is battery life. Most Android wear powered watches will give you a day's use at best.
Who should buy it?
A sizeable ecosystem of apps and watch-faces makes it ideal for Android users. This also applies to IOS users wanting something other than the Apple watch.
Tizen OS: Samsung Gear S2
Look and Feel
Samsung's Gear S2 comes in two flavours - the Gear S2 and the Gear S2 Classic. The Gear S2 has a smooth bezel and silicon strap while the classic is sportier with a leather strap.
Its petite compared to the other watches in this round-up. This means it'll look at home on smaller wrists, making it a great unisex timepiece. It may feel less weighty than the Huawei watch, but build quality is excellent.
The S2 has circular 1.2" AMOLED 360x360, 302PPI display. Watch-faces are also readable under direct sunlight (thanks to 10 brightness settings). It also comes with 17 pre-loaded watch-faces.
In Use
The S2 has a thin, bezel that matches the circular interface of the S2. The bezel is central to navigating its interface. Turning it highlights icons on the screen which are selectable with a tap. Reaching the end of a menu generates haptic feedback. It is the most intuitive interface in this round-up. Last but by no means least, the Gear S2 is IP68 rated and can take a brief dunking.
Under the Hood
The S2 uses Samsung's Tizen OS. As with the other watches, the S2 packs a barometer, accelerometer, gyroscope and ambient light sensor. Under its hood is a dual-core 1 GHz CPU with 4 GB of internal storage and 512 MB of RAM. The Gear S2 has WiFi, Bluetooth 4.1 and NFC. It'll work with any Android devices running KitKat or higher.
Key Strengths
Not only does the S2 have an intuitive user interface, its battery life is excellent. With typical use, 2 -3 days battery life is common.
Weaknesses
If you're a user of Google apps you might find migrating to their Samsung equivalents irritating. Although Tizen has 1,000 apps, it lags behind both Android Wear and the Apple Watch in available apps.
Who Should Buy It?
An intuitive interface, Solid battery life and a petite form factor all combine to make the S2 a great choice for Android users - especially if they want an easy to use watch that is more of a timepiece with smarts than a smartwatch for geeks.
IOS: Apple Watch
Look and Feel
The Apple Watch is a great blend of fashion and tech. Its square body and face sport soft, rounded edges. While this runs counter to the round dials of both most other smart watches, it is a good looking watch. As you'd expect from Apple, build quality is excellent. It comes in two sizes (38mm and 42mm) and can be had in aluminium, stainless steel or a gold finish. The Apple Watch is IPX67 rated. This means It'll be fine in the shower, but not for swimming.
The watch straps are interchangeable via a proprietary mechanism. This means you can't use an off the shelf straps but there's plenty of strap options. The review unit had the Milanese strap, which uses a magnetic clasp.
In Use
The 38mm models sport a 340 x 272, 290 ppi screen while the 42mm model has a 390 x 312, 302ppi display. It isn't as sharp as the Huawei watch but it's still vibrant and crisp.
A short press on the crown fires up the app menu, which is a cluster of small icons. These are zoomable by rotating the crown. Compared to the Huawei watch and Gear S, this arrangement doesn't feel intuitive. A long press on the crown (or uttering "hey Siri") fires her up. She performed without a hitch.
The "Glance" feature is accessible by swiping upwards. The Glance view shows battery life, calendar alerts and so on. You can also add or remove Glances and reorder them using the iPhone companion app.
Like the Huawei watch, the Apple watch also supports wrist voice calls. When testing it, called recipients didn't realise the call used the Watches speaker/mic. It isn't all that loud which limits its usefulness in noisy environments, but it is pretty cool. Voice calling is dead easy - just press the second button to bring up a list of nominated contacts.
Under the Hood
The Apple Watch uses an in-house developed S1 CPU. It includes a "Taptic" force engine (which provides accurate haptic feedback for notifications). There's also a pressure-sensitive OLED display plus accelerometer, gyrometer and heart-rate sensor. It uses Bluetooth 4.0 and 802.11b/g/n 2.4GHz WiFi to connect to an iPhone or your home WLAN. There's also a built-in speaker and microphone.
Beyond the Facer app, the Apple watch doesn't allow for third-party watch-faces. Its 10 bundled watch faces are gorgeous (my favourite is Mickey Mouse). Last but by no means least, the Apple watch also delivers around two days battery life.
Key Strengths
Beautiful design
Seamless Siri integration
Weaknesses
App menu/user interface
Proprietary strap design
Who Should Buy It
For iPhone users, the Apple watch is definitely their best bet.