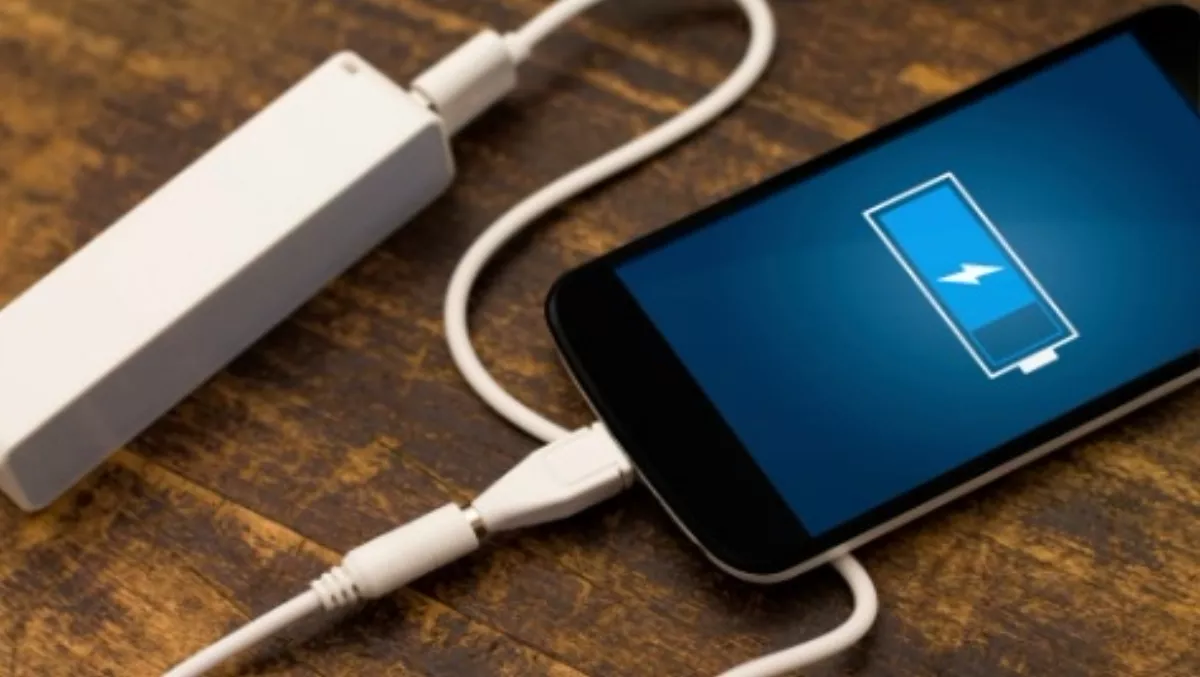 Social networks drain smartphone batteries, says AVG
By Shannon Williams,
05 Nov 2014
FYI, this story is more than a year old
Have you ever run out of battery or storage space on your smartphone at the moment you need it most?
The latest report from AVG Technologies has shown that Facebook has the biggest impact on mobile devices when it comes to overall performance. It is joined by Instagram and Spotify who have landed themselves in the Top 5 for the dreaded battery drain.
However, it's not just the social butterfly's feeling the storage pinch as real-time news apps such as The New York Times Breaking News, proving the most likely to chew up a device's storage.
The AVG Android App Trend Tracker Report reveals social, news and streaming apps are among the hidden smartphone hogs that drain your device
Aside from the usual suspects like games and social media, streaming and even pre-installed apps are the most likely to chew your smartphone or tablet battery and storage.
The Q3 report, based on AVG's analysis of anonymous data from over one million AVG Android app users, charts the top apps worldwide that affect smartphone and tablet performance in terms of data plan consumption, storage capacity and battery life.
With its constant background notification checks, which run even when the app is not open, the social networking app from Facebook emerged as having the biggest impact on your mobile device when it comes to overall performance.
Social apps were well-represented in the Tracker with two other social apps, Path and Instagram, making the top five most performance drains.
With phone and tablet space at more of a premium than ever, the report also found that real-time news apps featured prominently in the charts. Amongst the list of storage eating apps, the New York Times Breaking News app, which caches the articles accessed through it, was most likely to chew up a device's storage, ranking higher than Facebook and Spotify. People's data plans were also likely to be affected by CNN's Breaking US & World News app and the UK's Daily Mail app.
"The goal of the App Trend Tracker Report is to analyse anonymised data to give users the important information they need to make informed choices about what they can do to continue to enjoy their favourite apps while reducing their impact on their device," says Yuval Ben-Itzhak, chief technology officer, AVG Technologies.
"It might not be obvious what Facebook, Instagram, Spotify, 8 Ball Pool and Farm Heroes Saga have in common. But in our tech-centric world, running out of battery or storage space at the moment you need it most is hugely frustrating, and that's why this degree of insight is vital."
The report also revealed that some handset makers are draining their own devices. AVG identified three pre-installed Samsung apps (AllShare Cast Dongle, ChatON, WatchON) in the top 10 list of battery draining apps, excluding games. The Samsung WatchON for video also topped the list for auto-starting battery eating apps due to the visual content the app delivers.
Three of the most resource-hungry day-to-day tool apps came from Google, with Google Now/Search, Google Text-to-Speech and Google Translate ranking within the top five. The Chrome Browser for mobile also made the list of top 10 storage eaters.
Games significantly reduce battery life. Four of the top 10 battery-chewing games came from game producer King, the company behind the 'Saga' series.