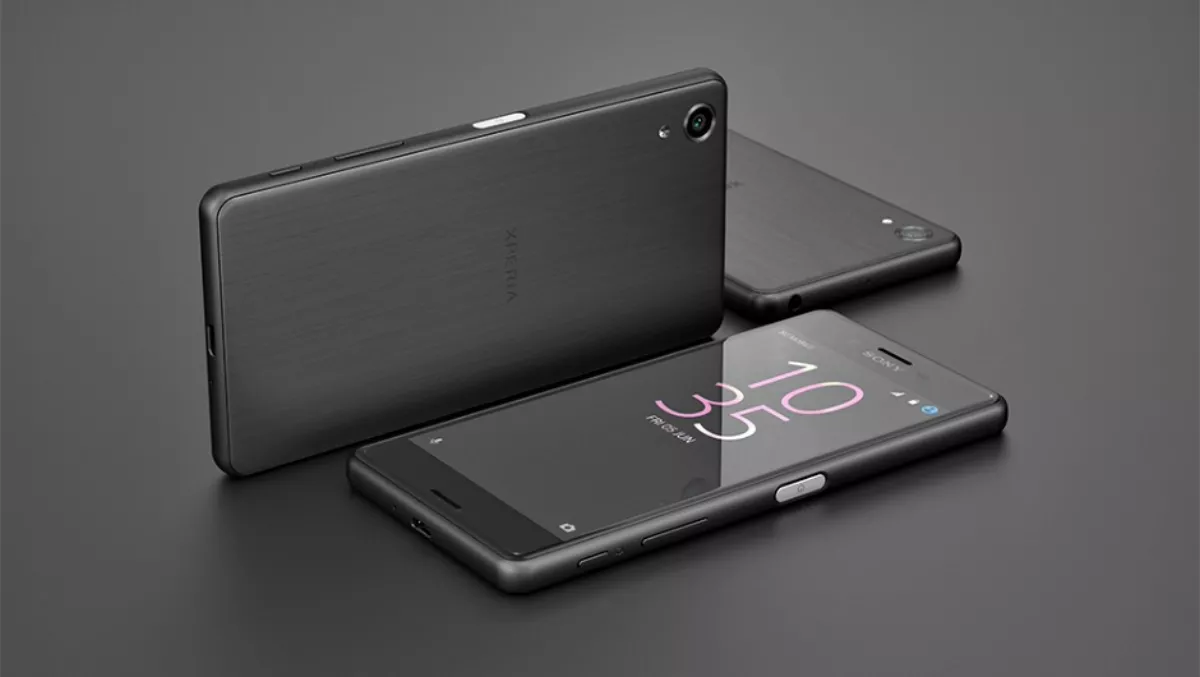 Sony rolls out new smartphones… emphasis on the smart
FYI, this story is more than a year old
Sony Mobile has released the first 'X' series smartphones designed with new layers of intelligence technologies and communication features.
The Xperia X, Xperia X Performance and Xperia XA include the next generation Xperia camera that sports sharper focus. Furthermore, the Xperia X and Xperia X Performance include all-new Predictive Hybrid Autofocus and were developed in collaboration with Sony's α camera engineers. As such, the camera allows users to choose their subject and then predict its motion, to capture the action in focus.
On top of this, the Xperia X series incorporates Sony's smart battery management and Qnovo's Adaptive Charging technology to deliver up to two days battery life.
Each phone is powered to make the most of their advanced capabilities, according to the company, with Xperia X featuring the QualcommSnapdragon 650 processor and Xperia X Performance introducing the Qualcomm Snapdragon 820 processor for ultra-fast connectivity.
Each X series smartphone brings a curved glass display within a rounded, continuous frame. The unified design concept is also extended to Xperia XA, which features an edge-to-edge display.
All phones have a range of matching Style Covers and will roll out in four finishes; white, graphite black, lime gold and rose gold.
"Sony Mobile will continue to create increasingly personalised and intelligent products and services that empower you to do more, and live more creatively than ever. Our products and services will connect you to each other and become essential and beloved parts of your lives." says John Featherstone, Sony Mobile Communications head of business development for APAC and market head for Oceania.
"With our continued passion for technology, we will keep adding new and exciting features to evolve our smartphones. At the same time, we want to change how you access information and interact with friends and family in a closer, natural and more meaningful way," he says.
Introducing new Xperia smart products
Xperia Ear is a next-generation wireless ear-piece that can provide users with information such as schedule, weather and the latest news.
Powered by Sony's voice technology, it responds to verbal commands, so users can ask it to make a call, perform an internet search, dictate a message or navigate to a certain location. It also enables a hands-free experience when needed.
Xperia Ear connects to Android smartphones via NFC or Bluetooth and talks to a host application, where users can customise settings, including the info needed when first connecting in the morning, touch commands and app notifications.
Built for continuous wear, the Ear has IPX2 water-protection and all-day battery life. It's available in graphite black and the case doubles as a charger.
All-new Xperia smart product concepts
Xperia Eye is a conceptual vision for an ultra compact, wearable wide-angle lens camera - with the flexibility to be attached to clothing or worn around the neck.
This represents a proof-of-concept exploration to bring Sony's acclaimed camera and sensing technology to its smallest ever form-factor - featuring a 360-degree spherical lens for a natural field of view. Its intelligent shutter technology will use facial and voice detection to capture images.
The Xperia Projector concept will empower creative family communication using a natural and interactive interface projection on any clear surface. It will respond to touch, voice and gestures.
The Xperia Agent concept is a vision for a personalised assistant. It responds to voice and gestures - providing users with information, communication assistance and home appliance controls. It is also powered by Sony's voice technology and will respond to a number of commands - and has a built-in camera and projector display for projecting content onto surfaces.
RM-X7BT in-car Bluetooth commander
RM-X7BT is an in-car Bluetooth commander that enables wireless music streaming and uses Sony's voice technology to activate smartphone functions whilst driving.
It consists of two units - an 'adaptor' module that enables wireless audio streaming and hands-free calls, and a 'commander' facilitates smartphone functions such as navigation, all whilst driving safely.
Further details on pricing and availability will be announced in the coming weeks, according to Sony.
Related stories
Top stories