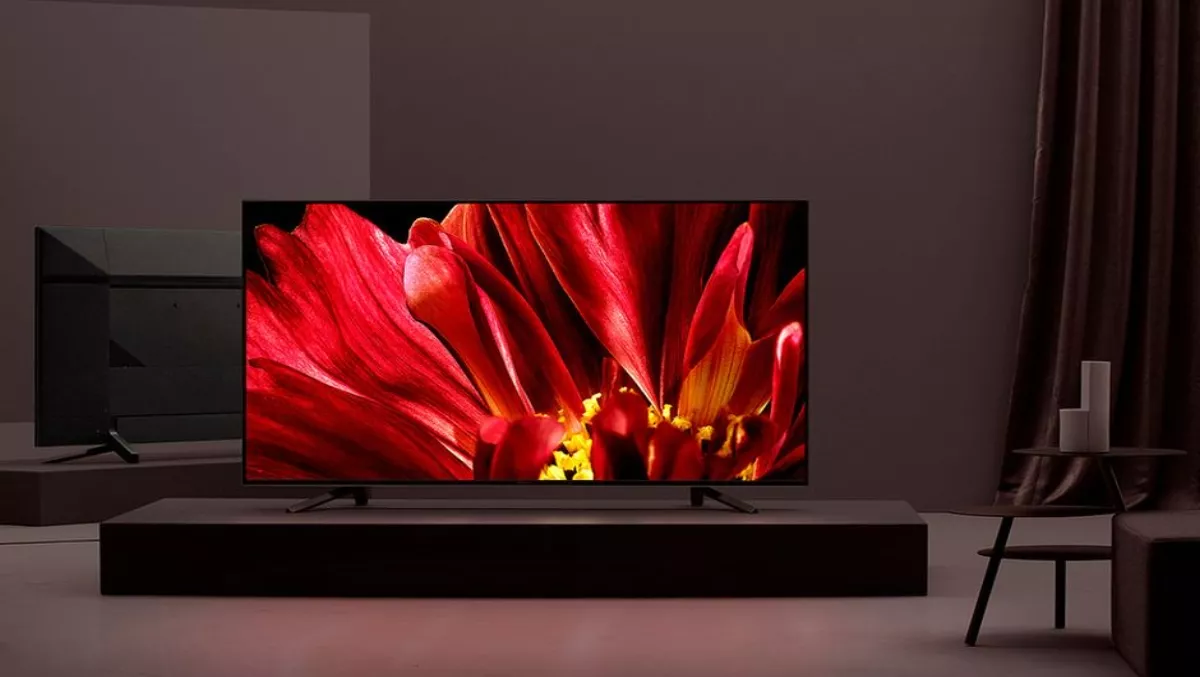 Sony's at it again with a new line of audio and TV goodies
By Sara Barker,
Wed 12 Sep 2018
FYI, this story is more than a year old
For fans of Sony products, the next couple of months bring good news for tech junkies as a new range of speakers, headphones and a TV hits the shelves.
Noise-cancelling headphones in black or silver
Leading the pack is the newest addition to Sony's range of noise cancelling headphones. These are the WH-1000XM3, which are available in either black or platinum silver.
Sony says the new headphones offer all the features of the previous WH-1000XM2 model, including touch sensitive controls, Atmospheric Pressure Optimiser and extended battery life. It also adds a number of improvements including a new noise cancelling processor QN1. Sony says this processor gives four times greater noise cancelling performance than its predecessor, as it is able to block out ambient noise like human voices and the hum of busy streets.
Besides offering 30 hours of battery life with Noise Cancelling and BLUETOOTH connection, the 1000XM3 headphones have an upgraded Quick Charging function that provides five hours of wireless playback after a mere ten minutes of charging via a contemporary USB type-C port.
Turn up the bass with Sony's Extra Bass wireless speakers
As part of its range of portable speakers, Sony's SRS-XB01 Extra Bass wireless speaker is available in five separate colours: black, silver, blue, red, yellow, and green.
The XB01 has a water resistant design with an IPX5 rating, protecting it from sprays and spills.
Wireless sports headphones with 4GB on onboard memory
Sony has also released a new set of wireless sports headphones – the WF-SP900. These are both wire-free and smartphone-free because they are loaded with 4GB onboard memory.
This will give you up to 920 songs, and six hours of battery life (up to 21 hours with charging case). This pair of truly wireless headphones are also NFC compatible for convenient pairing.
Want your music in your ears? Now you can move freely with no constraints.
The WF-SP900 headphones are also waterproof and they're even resistant to salt water. With IPX5/8 rating the earbuds allow you to swim in the pool or the sea up to 2 metres depth.
A Sony Master: The OLED A9F TV
In terms of home entertainment, Sony's latest OLED TV, the A9F, will be available from October. It features a next-generation Picture Processor X1 Ultimate at the fore. The TV is part of Sony's Master series, which means it's part of the company's highest picture quality TV models.
Pricing:
The WH-1000XM3 noise-cancelling headphones are available for NZ $579.
The SRS-XB01 Extra Bass wireless speaker is available for NZ $59.95.
The WF-SP900 wireless sports headphones are available from November for NZ $579.95
The A9F OLED TV will be available from October, with pricing TBC.