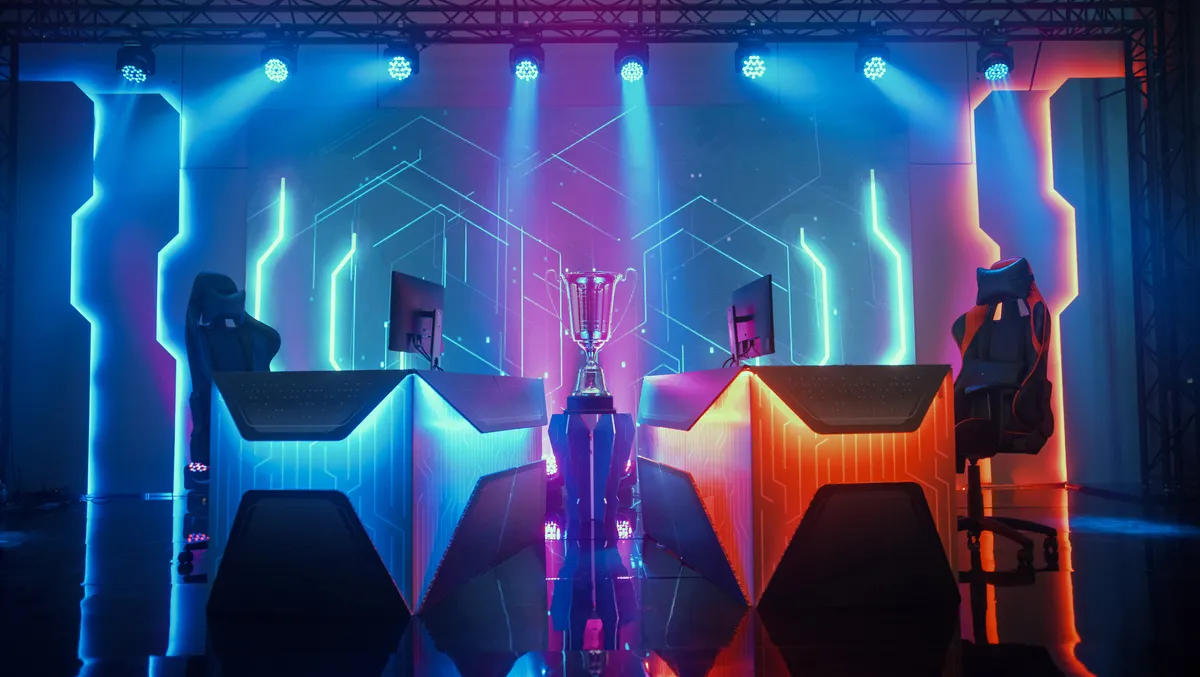 Spark unveils Esports initiatives: Game Arena and 'The Rise Cup':
A first for Spark has been announced as they dive into the realm of e-sports with the grand launch of Spark Game Arena. The highlight of this initiative is the nationwide tournament, The Rise Cup, which will spotlight one of the most popular games in the world, Fortnite.
In collaboration with Aotearoa's leading esports tournament organiser, Letsplay.live, the tournament commences on 28th October, spanning over three weekends. It holds the grand title of largest ever prize pool for a Fortnite tournament played in Aotearoa, with $30,000 up for grabs. However, prizes are not merely for the podium finishers. Randomly selected registrants also have a shot at exciting rewards, including an Xbox Series X and Logitech G Aurora gaming headphones.
The ultimate goal of Spark Game Arena is to create a central hub for gaming experiences within Spark. It will not only establish partnerships with brands such as Logitech G and Xbox, but also offer support for events like Armageddon and the New Zealand Game Developers Conference. As for what lies ahead, promising new products and experiences are set to be unveiled in the coming months.
According to Spark's Director of Marketing and Data, Matt Bain, this move into gaming is a strategic one. He shared, "Gaming is a natural extension of our entertainment strategy and embodies our guiding kaupapa of 'Hello Tomorrow'. We have brought customers closer to music for nine years now, with VIP music experiences and partnerships with Spotify and Spark Arena. Just like Spark's music offering, Spark Game Arena aims to bring New Zealanders closer to the things they love, and we know gaming is much loved in this country."
This love for gaming is substantiated by recent findings released by the Interactive Games and Entertainment Association (IGEA) and the New Zealand Game Developers Association, which indicated that approximately 79% of New Zealanders play video games and that the gaming sector grew by an impressive 50% in 2022.
In addition to launching the gaming arena and tournament, Spark is also broadening its partnership with Digital Natives Academy (DNA), an organisation that aids rangatahi who need access to technology to better engage with the digital future. The expanded partnership is set to support five more aspiring game development students with access to DNA's Esports Essentials programme for free.
Appreciating the importance of online safety, especially in gaming, Spark has also involved Netsafe in its tournament plans to promote a safe and supportive environment. Chief Online Safety Officer at Netsafe, Sean Lyons, praised this initiative by stating, "The team at Spark have been talking to us at Netsafe since the very earliest days of this work, to make sure that what they are building reflects the principles of safety by design."
The Rise Cup registration deadline is 23rd October 2023, and the final round will be played on 12th November 2023. It looks set to be an exciting introduction to Spark's ventures into gaming and esports.