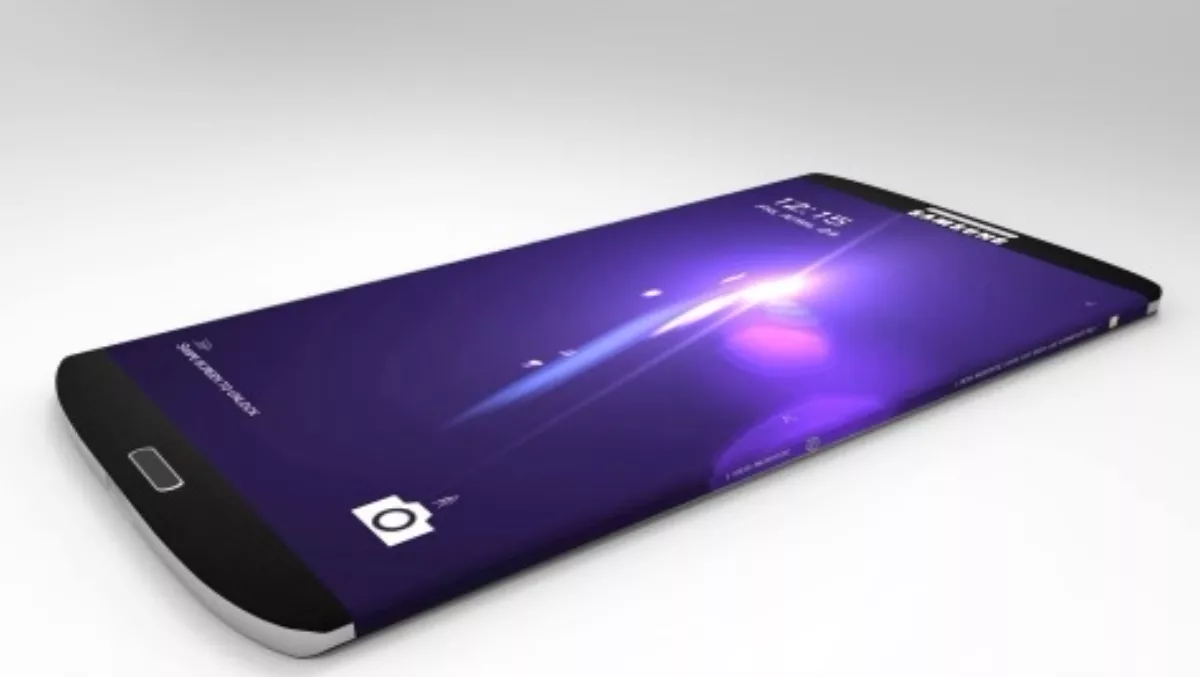 Speculation mounts as Samsung Galaxy S6 launch date announced
FYI, this story is more than a year old
With Samsung announcing the Unpacked launch date will be March 1, speculation is growing like topsy around the next Galaxy S6.
The March 1 event is well timed, as it's happening just before Mobile World Congress in Barcelona. Their last Galaxy, the S5, was also unveiled at a similar unpacked event at Mobile World Congress in 2014. Timing aside, what can we expect from the S6?
Under the hood
Much of the exciting stuff won't be immediately visible. Take the CPU for example. Galaxy phones tend to pack a lot of processing power and speculation is that Sammy may not opt for Snapdragon 810 quad core silicon. The 810 SOC has been a popular choice with handset makers.
LG, Microsoft and Motorola are already singing its praises. Rumours are swirling about that overheating problems with its RAM controller saw Samsung opting for its own Exynos 7420 silicon instead.
That Samsung was not mentioned in a recent Qualcomm press release about the 810 has also added to speculation. Another possibility is that Samsung could hedge their bets by using both CPUs in different regions.
Staying under the hood, there is also speculation that the S6 will pack 32Gb of storage and 3Gb of RAM. This isn't exactly going to set the world on fire given that the Iphone 6+ comes with 64Gb or 128Gb storage options. Where Sammy will score points though is with support Micro SD, which is bit of a sore point for IOS users.
Display
One piece of speculation that has been consistent has been around the S6's Screen. Almost everyone and their dog is saying they'll use AMOLED technology.
There is disagreement around screen size. Some are saying it'll be at least 5.5", while leaked specs from India around a couple of unnamed Samsung smartphones say it will be 5" . This could buck the phablet trend.
Some might cry foul, but I'd drop the half inch if the S6's display sported a 2,560 by 1,440 quad-HD resolution.
Another make or break factor could also be the screen's bezel. Thin is definitely in and so far only Sharp has managed to bring a smartphone with a full edge to edge display to market. If Samsung manage an ultra-thin bezel this they could add to the S6's flagship chops.
Less touchwiz (is the new more?)
The prevailing consensus is that Android 5.0 (Lollipop) will ship on the S6. The rumour mill is going into overdrive amidst claims that Samsung will ladle on a thinner layer of TouchWiz gloop. The aim of this somewhat counter-intuitive move is reducing lag and improving performance.
I'd be happy if there was an option to enable a stock android (touch-wiz free) interface, but I'm not holding my breath.
Look and feel
Fake renders are already popping up (a Google search for "S6 renders" produced a staggering 786,000 results), and many are praying that Samsung will move away from their plastic centric design. There may be hope too.
Samsung have already launched devices including the the delectable Galaxy A5, A3 and A7. Their design suggests that more alloy and glass could be in the S6's design, giving it a premium feel in line with its flagship status.
The now familiar curved Panadol shaped home button is almost guaranteed to stay put. The big hope is that Samsung will make the S6 sufficiently different to avoid the "more of the same" trap that so many other handset makers seem to have fallen into.
Camera
Samsung has tended to both inspire and follow Apple. On the camera front many are hoping Sammy will bake optical image stabilisation into the S6's rear shooter.
Based on past performance of earlier Galaxy phones it'd be a fair bet that the S6's rear shooter is likely to impress.
With HTC and others giving the much neglected front camera attention, Samsung could up the ante with a higher resolution sensor. I'm also hoping that the S6 will allow for 4K video capture without hobbling HDR and a bunch of other useful shooting modes.
Two different Galaxy S6's?
Another rumour based on Samsung's activities at CES 2015 was that there could be two versions of the S6. One would sport Qualcomm silicon while the other packed Samsung's house branded Exynos silicon)
A higher-end model would most likely sport the faster Qualcom processor and the same curved display found on the Galaxy Note Edge, while the other would have more of a traditional smartphone design.
In conclusion
I'm excited about the prospect of the S6. The Galaxy was the first Android phone that got me excited about Googles OS. As competition escalates (Statista estimate a whopping 967.78 million smartphones were sold last year) the pressure is on.
New entrants such as Microsoft and existing players such as Apple are also competing for our hearts, wallets and simcards. Bring it on, I say.
Related stories
Top stories