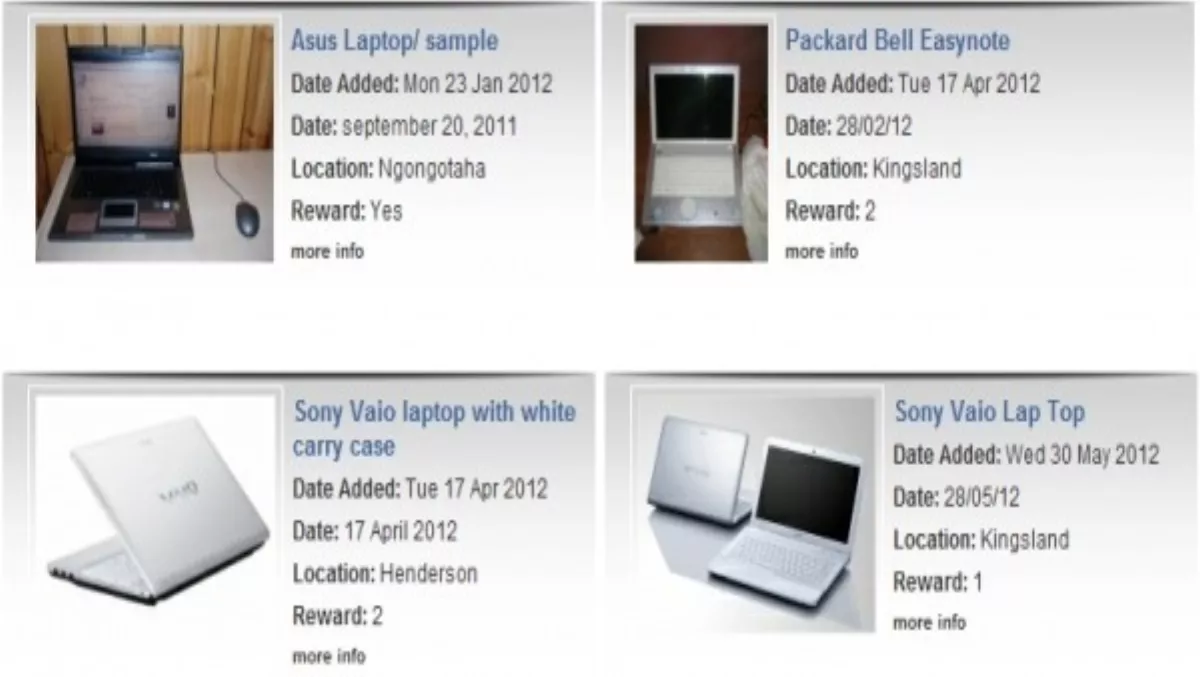 Stole Me site aims to fight crime online
Thu 31 May 2012
FYI, this story is more than a year old
A Bay of Plenty couple have launched an online register for stolen goods called Stole Me in the hope of reducing criminals' ability to trade stolen goods.
The website allows users to list items they have had stolen at no charge. Anyone considering purchasing secondhand goods can use the site to ascertain whether they have been stolen, and people can also offer rewards for information leading to recovery of their property.
Angela Thomas, business development manager for Stole Me, says Stole Me was developed in collaboration with the Police, and also has the support of various other anti-crime organisations.
"The 'situational opportunity theory' suggests that crime is often committed as the exploitation of perceived opportunity," Thomas says.
"With Stole Me we can all play a part in reducing the opportunity for the re-sale of stolen goods."
Go
here
to check out the site.