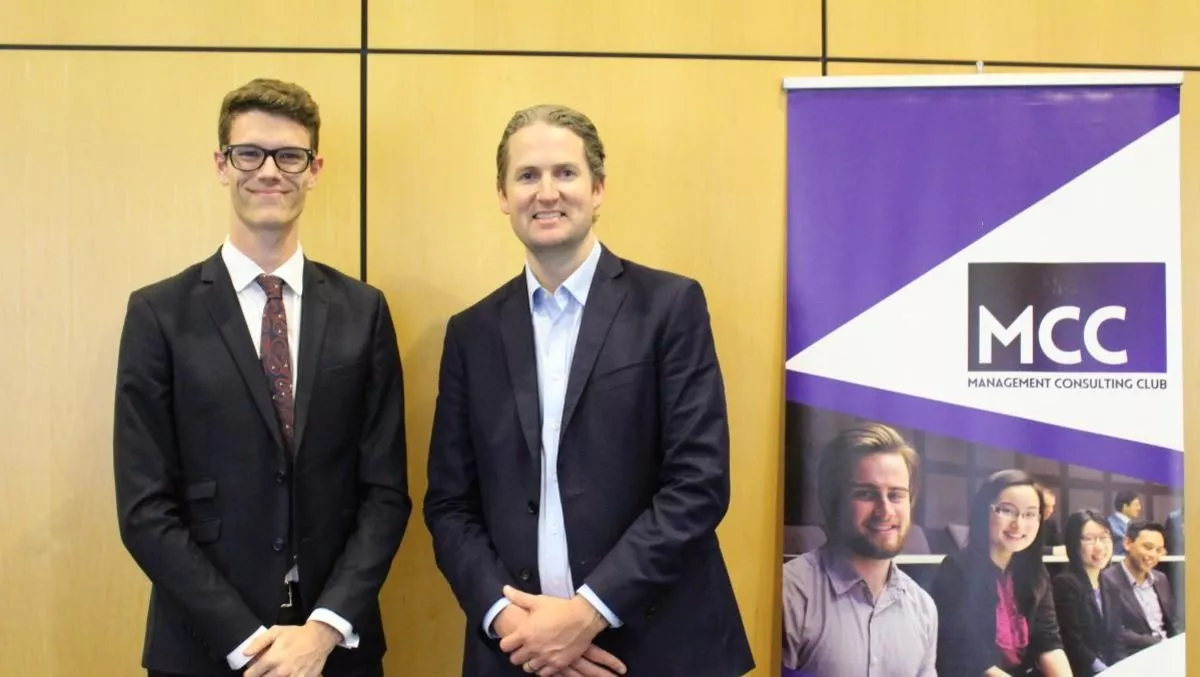 Students raise the investment stakes in trading challenge
FYI, this story is more than a year old
More than 160 student teams from New Zealand got a taste of putting their money where their mouths were in this year's ninth annual CMC Markets University of Auckland Trading Challenge.
The three-week challenge gave each team NZ$50,000 CMC Markets virtual fund for participants to invest in order to get the best return. And for the first time, teams were allowed to trade on cryptocurrencies including Bitcoin, Cardano, and Ethereum as well as more traditional investments.
A combination of factors, including US President Donald Trump's trade tariffs, the RBNZ's recent cuts to the official cash rate, and the unpredictability of cryptocurrencies, resulted in high levels of volatility throughout the competition – and a constantly changing leaderboard.
"Like many traders in the real world, we saw the students enjoy the highs and lows that come with trading on volatile products like cryptocurrencies," says CMC Markets New Zealand general manager Chris Smith.
"We're proud to continue facilitating an experience where these future traders, stockbrokers and investors feel comfortable putting their knowledge to the test."
Third-year students James Lilley and Ben Julian won first place for their ability to earn a final account balance of $92,800 and a return on investment of 85.54%.
"The competition allowed us to gain an interesting insight as to just how fast-paced and ever-changing the markets can be. We learnt that you can lose it all just as fast as you make it, and sometimes it's important to take a guaranteed win although it may be smaller," says Lilley.
"Having to closely follow current events and discuss what their impacts on the market might be was hugely enjoyable for us both. Locking in profits and minimising losses were key given the volatility of markets in the past few weeks," adds Julian.
Third-year engineering student Lachie Calder was awarded second place after using a high-risk strategy to earn a 78.7% return on investment.
"The competition was a great way to experience trading with real stakes and rewards. It gave me an incentive to keep up with world news, in particular how global markets react in different ways," says Calder.
Coming in third-place were second-year Commerce and Science conjoint students, Reeshan Kishore and Andy Yang. They used a strategy involving cryptocurrencies and currencies to gain a return on investment of 73.24%.
"Our plan was to spend the first week making small trades with different types of products to determine which were the most volatile and potentially profitable. From the second week onward, we focused mainly on those," says Kishore.
"The highlight of our trading experience was sticking through trades that were making losses, but we felt still had potential for profits - and then later successfully closing these trades with significant profits," adds Yang.
Related stories
Top stories