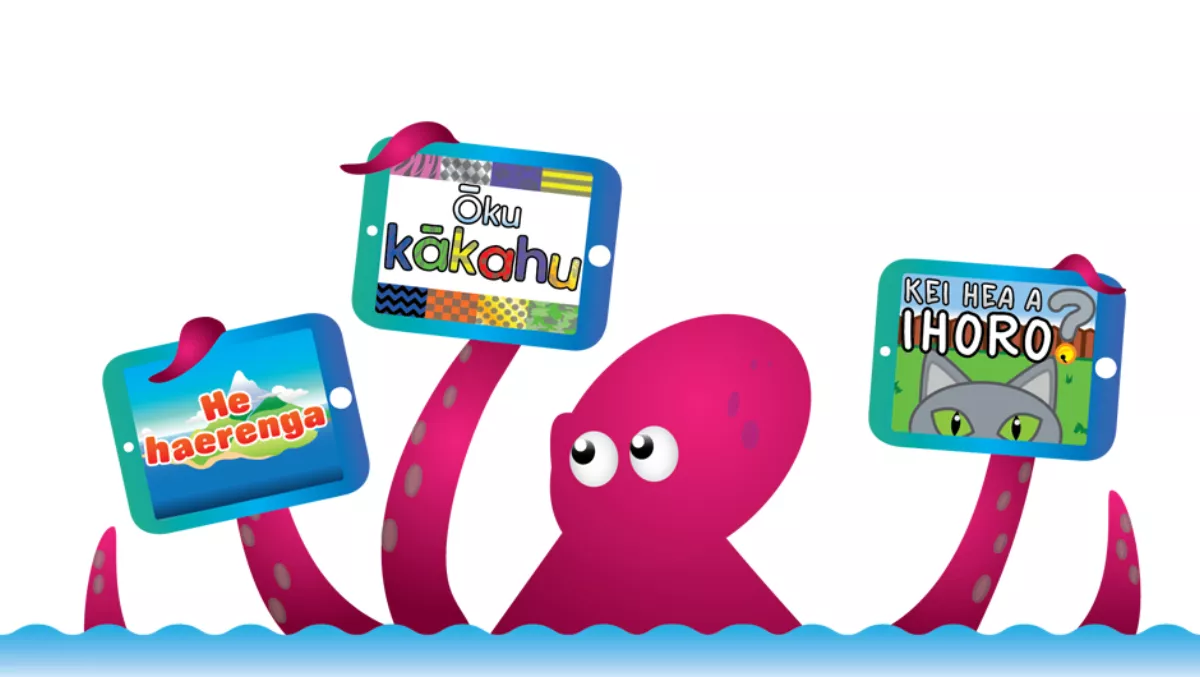 Success with te reo app means more resources are coming
FYI, this story is more than a year old
After giving up a job to chase the dream of helping the children of Aotearoa, James Porter (Te Atiawa, Ngāpuhi, Ngāti Kahu, Ngāpuhi) and his close-knit team created an app that would help teach te reo.
Porter realised he was at a crossroads, he stood at the intersection of a promising career and a chance to do good work for his language and culture.
"It came down to determining what was important and while work was important, it wasn't the biggest contribution I could make with the skills that I had.
The Massey University alumni enlisted the help of his wife, Massey University lecturer Veronica Tawhai (Ngāti Porou, Ngāti Uepohatu), and fellow alumni Alan Nasario (Rarotonga, Rotuma) to start Pāpapa.
Over the next two years, the team developed their product. Porter says there needed to be an interpersonal connection to their app, not just a digital interaction.
"We wanted it to be something caregivers can do with their children to acknowledge that bond between them and because a shared experience of te reo brings it to life a bit more.
Pāpapa recently launched their first free app 'He aha tēnei?', and have seen success with the platform already.
Early childhood centres and whānau have been giving positive feedback, with some even sending videos of their children using the app. Porter says the app isn't just for those still in Aotearoa, but whānau who have jetted off further afield.
"We had one family in Australia that told us their daughter surprised them by getting her star pillow and then repeating what she'd learned from the app - "He whetū tēnei" It's this sort of reaction that has made the the sacrifices so far worthwhile.
After starting with a dream, the Pāpapa now have one fully fledged app, and three on the way. With their mission to reach potential te reo speakers and help them learn, they are well on their way.
Porter says he's proud of the resource they've created, but it's the meaningfulness that resonates with him more than creating a successful app.
"For me, the reach of it and the meaningfulness of what it's contributing, that's what is awesome for us. It's cool that we've been able to use our particular skills and make a contribution.
The next apps:
He haerenga
Ōku kākahu -
Kei hea a ihoro
Will have release dates announced soon.
Porter's success shows the kind of impact computer science students can make, as well as the way a Māori world view can innovate digital technologies.