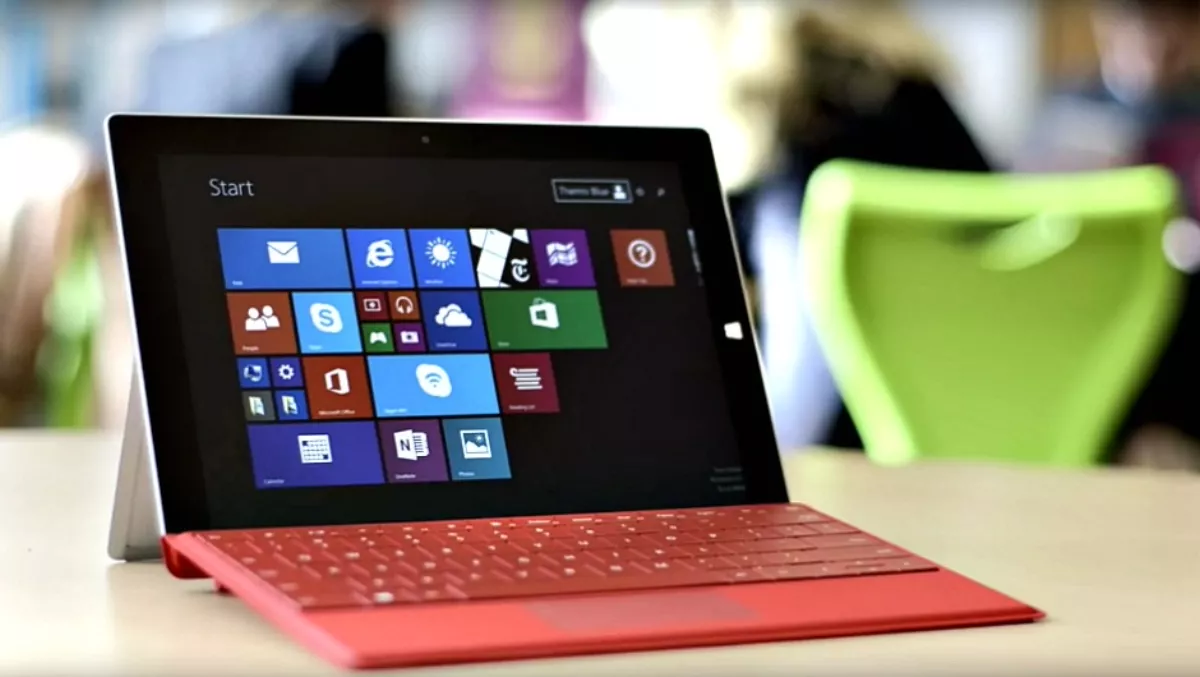 Surface Pro 3 tool of choice for Christchurch school
By Catherine Knowles,
Tue 2 Feb 2016
FYI, this story is more than a year old
Microsoft has teamed up with St Andrew's College, a school based in Christchurch, to help the educators and students get the most out of technology in the classroom and show how devices and services can be effective tools.
In 2014 teachers at St Andrew's were trying to integrate more technology into the classroom, however they struggled with a mix of hardware and operating systems that limited what they could achieve.
Students and teachers we're all using different programmes, everyone's technology capability was different, and sharing and collaboration was a challenge, Microsoft says.
In late 2014 Sam McNeill, St Andrew's director of ICT, launched a Surface Pro 3 trial with a small group of teachers in an attempt to simplify technology use in the classroom.
Now, around 30 teachers use the Surface Pro 3 in their classrooms. Students quickly followed suit and many are now choosing Surfaces as their BOYD solution, according to Microsoft.
Microsoft is using St Andrew's as an example of how the Surface Pro 3 and OneNote can be used creatively within schools.
These tools aid teaching and learning by boosting:
Mobility and collaboration: Students can work untethered in groups encouraging collaboration.
They can also carry on classroom work at home and remain connected to classmates through Skype.
Creativity: Technology has been integrated into traditional subject such as writing to encourage interest and creativity from the students.
St Andrew's students have recently been writing creative stories and building the world from their stories in Minecraft along the way.
Sharing: Teachers began recording their lessons on Office Mix and hosting them online for students to go back and revisit at any time to help them learn at their own pace.
Teachers have also been using OneNote and the Surface Pen to hand-write feedback on work and annotate between lines, streamlining the feedback process.
McNeill wrote a blog post about his experience, and asked three teachers to comment on their experience.
Wilj Dekkers, who focused on trading in the whiteboard for technology tools, said, "Whilst the phrase 'ubiquitousness of technology' is over used, this lesson did demonstrate that when used effectively, the technology is not at the forefront of the lesson.
"It was not gimmicky or flashy, instead it provided functional improvement to what was already a great lesson."