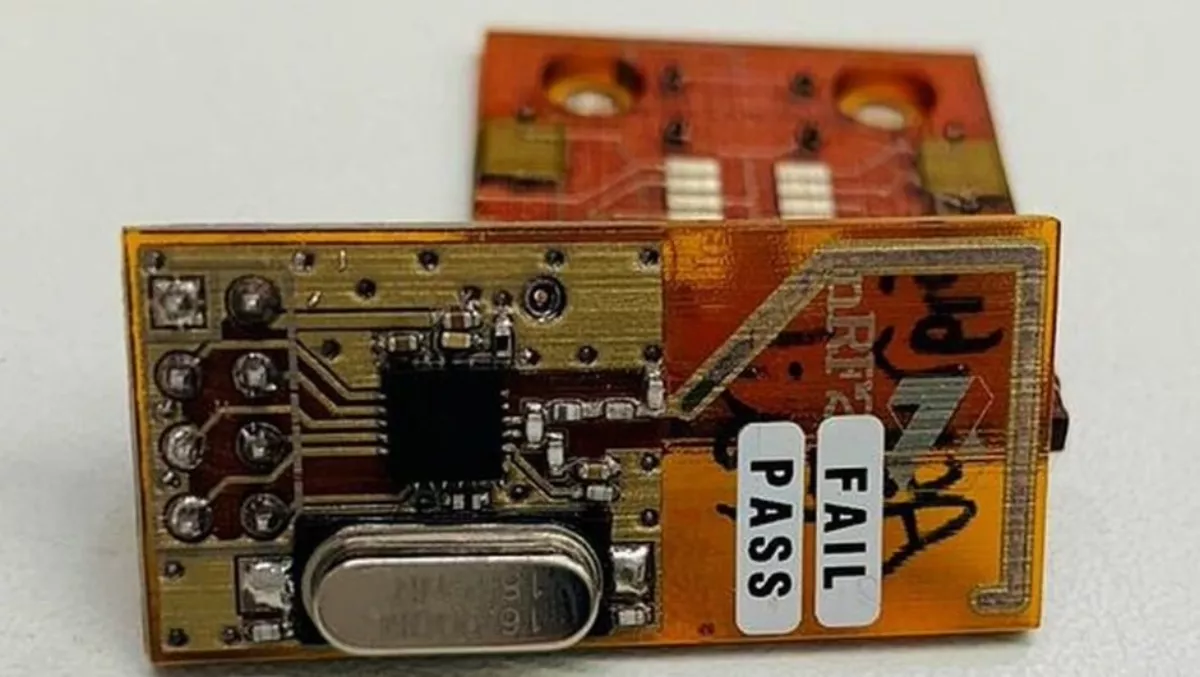 Tech firm creates first 3D-printed IoT device
FYI, this story is more than a year old
A tech manufacturer called Nano Dimension has created what it calls the very first fully functional 3D-printed IoT device, which is a mere 1.6mm wide.
What's more, it was printed, assembled, and tested in less than one day – much faster than traditional non-3D printed devices where the process can take up to two weeks.
The device will eventually become a transceiver for two-way communications, perfect for smart homes, and as more devices become 'smart'.
That means people will be able to communicate with products such as washing machines, refrigerators, televisions, air conditioning systems, and even children's toys. Imagine Smart TVs that can communicate with their owners reminding them that their favourite program is about to begin, smart fridges that can communicate that they are out of milk, and children's toys that can demand to be played with!
Furthermore, this device (essentially a printed circuit board (PCB) has much farther-reaching applications than just smart homes. Enterprises that manufacture autonomous vehicles, with their many hundreds of sensors, may be able to utilise this smart device.
"An ever-greater emphasis is being placed on smart cities, smart buildings, smart homes and smart products by industries and consumers alike," says Nano Dimension CEO Amit Dror.
"Our solution enables companies to speedily trial and finalise their prototypes in just one day without compromising on quality or performance. They no longer have to wait over a fortnight to understand whether their smart device works or not. This ultimately increases product and cost efficiencies and reduces time to market, which means that the consumer can enjoy the benefits of these products faster than ever before.
Nano Dimensions created the IoT device by using the DragonFly Pro 3D Printer, which is the only 3D printing system of its type worldwide. It can miniaturise electronics like devices and circuit boards to be smaller and more efficient.