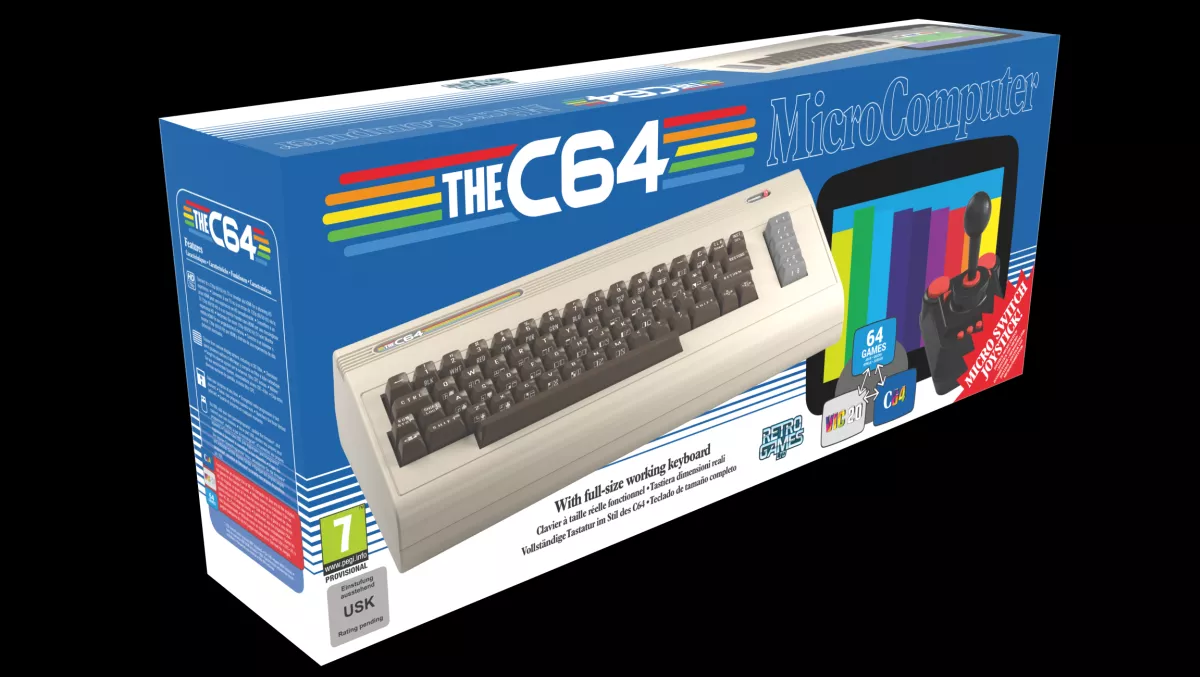 The 80s are calling: Commodore 64 gets a remake
FYI, this story is more than a year old
In the last few years we've seen a bunch of remakes and releases of some of the old gaming platforms like the Sega Mega Drive, PS One and the Super Nintendo – but why stop there?
The Commodore 64 (C64) is next on the revamp list courtesy of a company called Retro Games, and it will be available as early as December 5th.
The original 1982 Commodore 64 was the introduction to home computers, PC gaming and programming that arguably spawned a generation of computer junkies.
The 2019 rerelease includes a full-size, fully-working keyboard (which hopefully has that slightly stiff key switch that makes a satisfying 'cluck' sound every time you press a key), and a retro micro switch USB joystick with eight buttons attached to a 1.5 metre lead.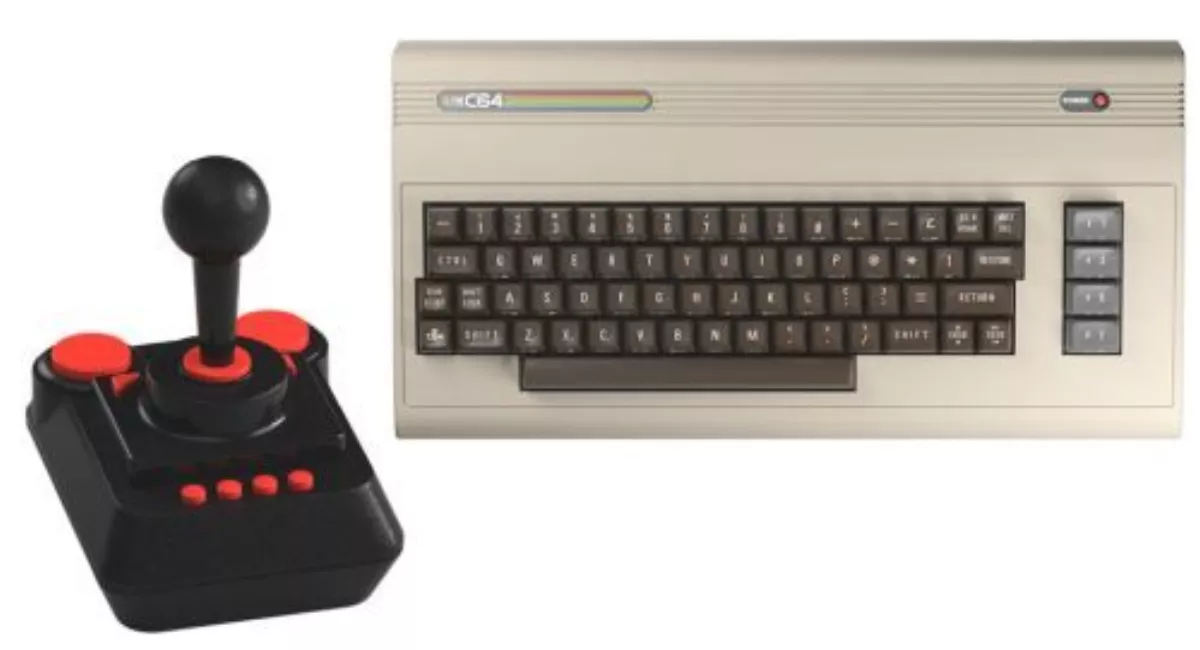 But it's all very well to have a keyboard and joystick – but what about a monitor? This kit doesn't come with a monitor, but it will connect via a 1.2 metre HDMI cable to any monitor that can take one.
Don't expect super amazing quality – the C64 can display up to 720p, which is adequate for what it needs to do. There's even a CRT filter if you want to switch display options.
The C64 includes three switchable modes: The Classic modes C64 and VIC 20 BASIC for programming (users can also boot to BASIC), as well as Games Carousel.
There are 64 pre-installed games, plus the ability for users to load and save files or games via USB stick.
There's no official mention of a New Zealand release, however EB Games Australia is offering preorders for $199.95 for shipping on December 5.
Here's a list of those 64 pre-installed games:
Alleykat, Anarchy, Attack of the Mutant Camels, Avenger, Battle Valley, Bear Bovver, Boulder Dash, Bounder, California Games, Chips Challenge, Confuzion, Cosmic Causeway, Cyberdyne Warrior, Cybernoid II, Deflektor, Destroyer, Everyone's a Wally, Firelord, Galencia, Gateway to Apshai, Gribbly's Day Out, Gridrunner (VIC 20), Heartland, Herobotix, Highway Encounter, Hover Bovver, Impossible Mission, Impossible Mission II, IO, Iridis Alpha, Jumpman, Mega Apocalypse, Mission AD, Monty Mole, Monty on the Run, Nebulus, Netherworld, Nodes of Yesod, Paradroid, Pitstop II, Planet of Death, Psychedelia (VIC 20), Ranarama, Robin of the Wood, Silicon Warrior, Skate Crazy, Speedball 2, Spindizzy, Steel, Street Sports Baseball, Street Sports Basketball, Summer Games II (includes Summer Games events), Super Cycle, Sword of Fargoal, Temple of Apshai Trilogy, The Arc of Yesod, Thing Bounces Back, Thing on a Spring, Trailblazer, Uridium, Who Dares Wins II, Winter Games, World Games, Zynaps.
Check out this trailer, which puts an interesting spin on the Commodore 64 (and it has funky 80s MIDI music).
Related stories
Top stories