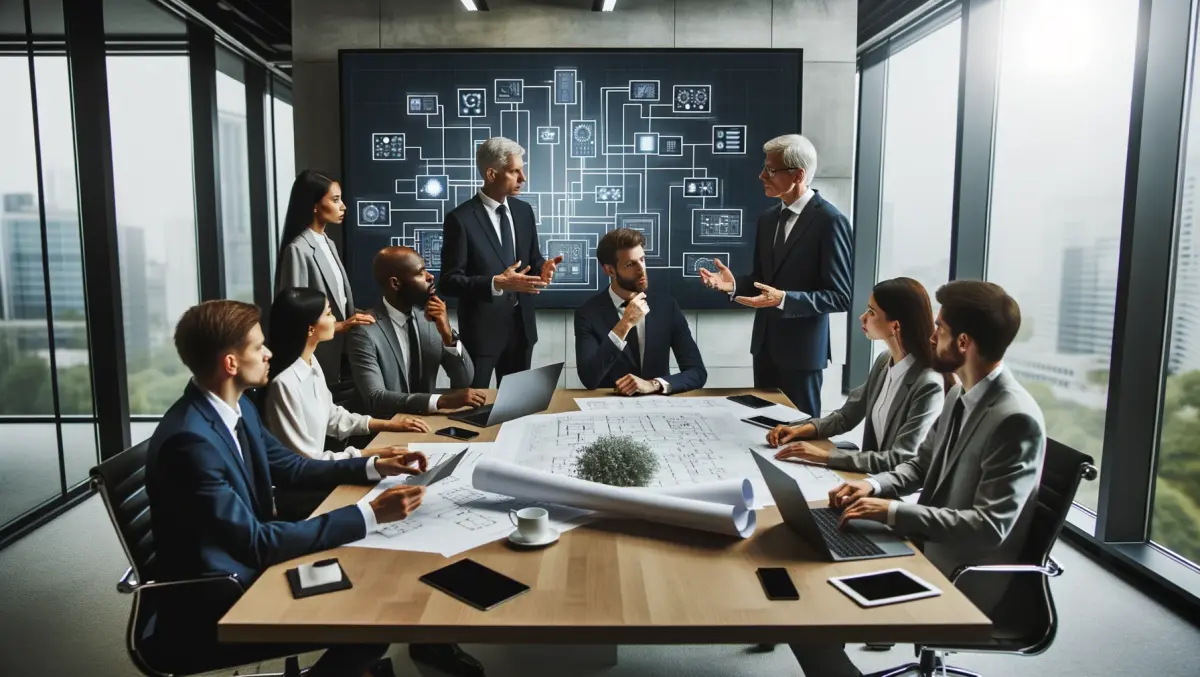 The beautiful game: FIFA 15
By Darren Price,
Mon 6 Oct 2014
FYI, this story is more than a year old
Is EA Sports' top-selling football franchise still on form? Game Console's Darren Price takes a look at the PlayStation 4 version of the game.
Last year's graphical boost on PS4 and Xbox One came at a cost that upset many fans of the series. Whilst many FIFA players have transitioned over to FIFA Ultimate Team ,the game's addictive mash-up of fantasy football and digital trading cards, the absence of Tournament Mode was a glaring omission.
Well, I'm please to say for FIFA 15 Tournament Mode is back. You can now play a multitude of global football leagues and tournaments including the A-League, the English Barclay's Premiership and the F.A. Cup.
Of course, you can still jump straight into a friendly via Kick-Off. But, this being the most complete version of FIFA for a while and as is the way with EA Sports titles, there's a load of other game modes to keep you busy.
The Career Mode allows you to play as either manager or player. As team manager, you oversee all aspects of running your club including scouting, transfers, contract negotiation and, of course, playing the actual matches. As a player you can choose to play matches as just the one player and follow him through his individual career.
Online we have Seasons and Co-op Seasons, which are a series of matches against other gamers at a similar level. Your match results count towards your standings in the season.
For the hardcore, Pro Clubs allows you to play as one player in 11 vs 11 matches. There's also an option for a quick online friendly match as well.
I'm a huge fan of Ultimate Team and I can spend hours juggling players to make my ultimate Arsenal squad. This year you can also add loan players to your team, allowing you access to top players for a limited time in order to give your team a boost.
Also new for this year, you can now experiment with different players and plan transfers using Concept Squads. Although you can't play with a concept squad, you can check player chemistry and design your future team based on your match strategies.
Visually, as with the game in general, it's evolution rather than revolution. The developers have used the time since FIFA's new-gen debut with FIFA 14, last year, to polish things up and add some little details that may seem unnecessary, but I think add to the overall atmosphere of the game.
As our gameplay experiences move away from old-school scripted game mechanics and towards full simulations, we are going to expect things like kits that get dirty, pitches that get muddy and goal posts that flex when a strong kick sends the ball into the back of the net.
The animations have also been improved, notably the goalkeepers who now display a bit more gymnastic flair when reaching to stop the ball. There's also some improvement in the way that players interact with one another. I think I even saw some stern words being exchanged.
There's still some work to be done with player faces. Now that game animations and general graphical presentation looks more realistic, the miss-step look all the more obvious. Whilst players are recognisable, they are a long way away from the sort of fidelity employed by 2K in their NBA games or EA's own EA Sports UFC.
The commentary, which does get better every year, still repeats itself a little too much, although I love the team-specific banter and the references to the next match fixtures.
But any complaints that I may have are really very minor against an otherwise very fine game. FIFA 15 is the new-gen football game that we probably should have got last year, but good things come to those that wait.
FIFA 15 is out now on PlayStation 4, Xbox One, Xbox 360, PlayStation 3 and PS Vita.
Verdict: 8.5/10