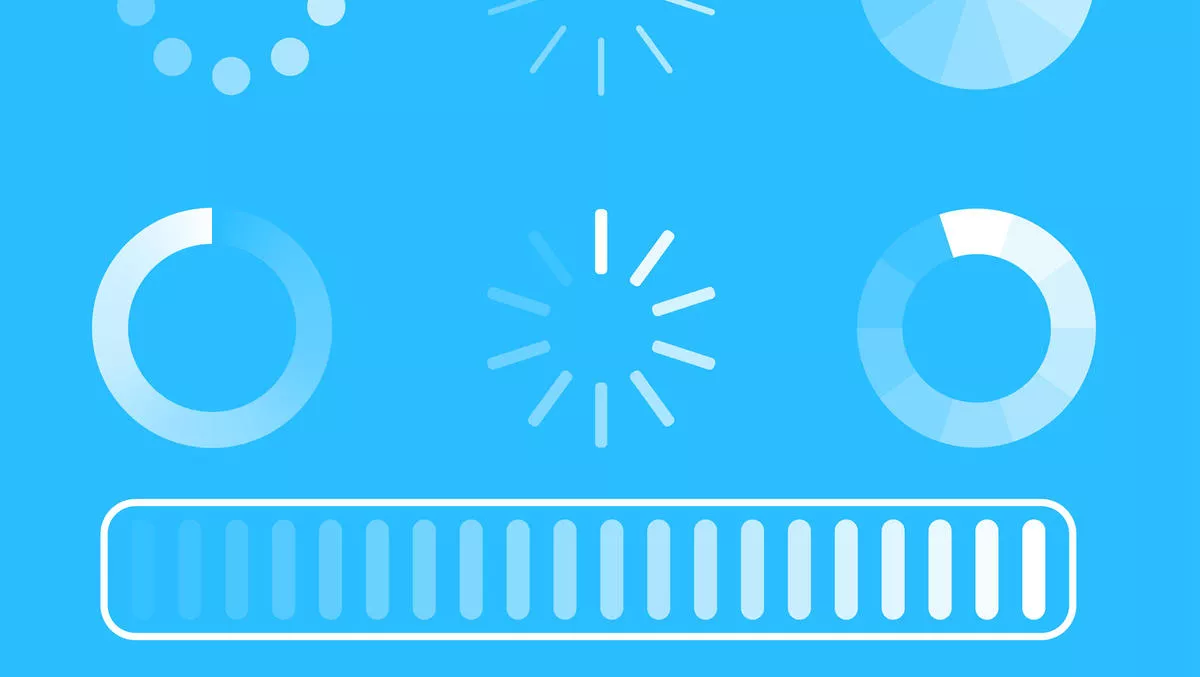 The netguide guide to download managers
FYI, this story is more than a year old
The other night I had a rather vexing problem. It was the last day of the month and I had hardly used any of my monthly 10GB broadband data plan.
It was seven pm so, at my best estimate, I had just under five hours to download about 8GB worth of data – I mean I was going to get charged whether I used it or not, so I might as well use it up before the clock runs out, right?
It was time to do some serious downloading to make sure I was getting my money's worth, so after surfing around for a few moments I decided to download some sound files I'd been meaning to get for awhile. I surfed into the site and right clicked the link, then clicked 'save as', and my download begun.
After a few minutes or so, however, the downloading process froze and just sat at 15MB for a good half-hour. Undeterred I cancelled the download and tried again. Same result. "That's weird" I thought, but no biggie, I just moved on to the next file.
Same result again! The files started downloading nice and fast, then slowed down and eventually froze completely. Five hours later my monthly allotment of data rolled over and was lost forever. How frustrating! So what was the cause of the problem? A cranky connection? A corrupted file? Some sort of gypsy curse? Not necessarily.
It turns out that the problem may lie elsewhere. The fact is that web browsers are not really designed to download files off the internet. Rather they are designed primarily to browse the internet (surprise, surprise), rather than serve as a conduit for your mp3 and video-collecting expeditions.
When the experts are sitting around designing and upgrading web browsers, the error-free transport of files comes as a very secondary afterthought to the seamless surfing of the web. Think of it this way: often web pages don't load properly. Pictures sometimes fail to appear, sometimes embedded advertising is corrupted and sometimes certain pages' assets just aren't there. But rarely does this stop the web page from displaying.
Even if half the information on the page is corrupted you still get the page you were after, warts and all. Downloads, however, rarely work this way. One little hiccup and that's it – you've lost the file and need to start over from scratch. This can be more than annoying with a broadband connection (as I found out), but it can be downright rage-inducing if you're operating on dial-up. There is a solution however, to the downloader's dilemma: the download manager. A download manager is a program designed to do one thing and one thing only – make downloading files off the internet as easy as possible.
Every download manager is a little different, but the benefits they offer usually include something along the lines of the following: Broadband users will find the 'resume download' function invaluable. Not only does it mean that you have the convenience of stopping and starting downloads at will, but it also means that severed connections are easily picked up again, so no more frustration if you happen to be downloading from a site that offers files very slowly. Also highly convenient is the ability to throttle your download speeds, ensuring that you can still watch YouTube or stream music, even if you're receiving other files through your download manager at the same time.
Another great asset of the download manager is the fact that you don't have to download whatever it is you're looking at right then and there. Rather, you can click the links you want during the day, and set the manager to download them at night, once you've finished the day's surfing. No more grindingly slow page loading because you're downloading something else at the same time!
For dial-up users this also means that not only can you leave your download running, knowing that when it completes your internet connection will switch off, but it allows you to set when the download actually begins; perfect for if you're on holiday and want to use every last minute of your internet plan.
Not all download managers are free. Some require you to pay upfront, others require you to pay if you want to unlock certain features, but the most common method for the creators of download managers to get paid is by putting adware into their managers. This means that you'll sometimes get pop-up ads or at least have to look at advertising while you're using your manager.
But there are some free, adware-free options out there also, so we decided to test a handful to find out which was the easiest to use. Here are the results:
DOWNTHEMALL!
www.downthemall.net
As soon as you surf into www.downthemall.net, if you're not using Mozilla Firefox browser you'll be told that you need it, which is slightly inconvenient. If you're already using Firefox that's not a hassle, and it is a good browser, so no biggie there. Downthemall! actually works within the Firefox browser, rather than as a standalone program. Downloading is easy and simply requires you to restart Firefox once or twice to complete installation.
Once installed you're taken to a tutorial page, showing you how to get started, which is a nice touch. Downloading what you want couldn't be simpler. Just go to the page that contains the downloads you want, right click anywhere, and click 'Downthemall!'.
The program will bring up a dialogue box listing all the available downloads on the page. You can then select exactly what you want by hand, or you can apply a range of filters (JPEGs, Zip files, Videos, etc) to find just what you need. Then just click the icon next to the files you want and click 'Start!'. After you've made your first download you can then use a new function,' Downthemall! OneClick', which can download directly using the previous download's settings. So easy.
Downthemall! is free and open source.
FREE DOWNLOAD MANAGER
www.freedownloadmanager.org
Free Download Manager offers two versions on its website: the full version and the lite version. However, it doesn't really matter which one you download. If you get the lite version you can download the additional features (video conversion, Bittorent plugin, uploads plugin and a language pack) anytime you want after the fact. We tested the full version here. Following the prompt to launch the .exe file, you're taken through a simple setup process, which allows you to customise certain simple options to your liking.
You're offered the option of installing something called 'Software Informer'; something that will, apparently, check if your software is up to date. I declined. The Free Download Manager interface is a lot more involved than Downthemall!, so I chose to ignore it and simply surf in to the page I wanted to download from, then used the right- click function. Sure enough, there were options there for Free Download Manager: 'download all', 'download selected' and 'download video'.
However, when I clicked the 'download selected' option, nothing happed. There is another option, however. A dropbox was appearing on the lower right-hand side of my browser window, so I clicked and dragged the file I wanted into the dropbox and my download started without further delay. Easy enough.
Free Download Manager is not as streamlined as Downthemall! (not by a long shot), but it did the job well enough after a little bit of clicking around. Free Download Manager is free and open source.
JDOWNLOADER
jdownloader.com The third and final manager in our test was the JDownloader. After launching the .exe file you are guided through the installation process. You're offered a program that's called 'Kikin' which will, apparently, use your browsing history to offer you personalised content. I declined. JDownloader also gives you the option of installing itself on Firefox. The program then updates itself, and you're ready to roll.
There's no apparent tutorial or guide for JDownloader so, looking for convenience, I decide to wing it. There are two main panes in JDownloader: 'Download' and 'Linkgrabber'. Disappointingly, JDownloader fails to find any links on the page I'm looking at, and with no tutorial and no links being detected, I move on to the direct-download manager option. If you've used the free version of sites like Megaupload and RapidShare before, you'll know that you are often forced to wait a minute or a minute and a half before downloading your file (in an effort to get you to sign up for a premium account).
JDownloader ostensibly sidesteps this inconvenience, allowing you to get files from direct-download sites by simply pasting the address into the JDownloader interface. Unfortunately I can't get this to work either. A disappointing result from JDownloader. JDownloader is free and open source.
The clear winner in our test, especially when it comes to ease of use is Downthemall! (www.downthemall.net). Not only was the interface extremely intuitive and easy to understand, but with video tutorials, a flawless link detection system and no-nonsense installation, Downthemall! truly takes the hassle out of downloading many, and large files.
Related stories
Top stories