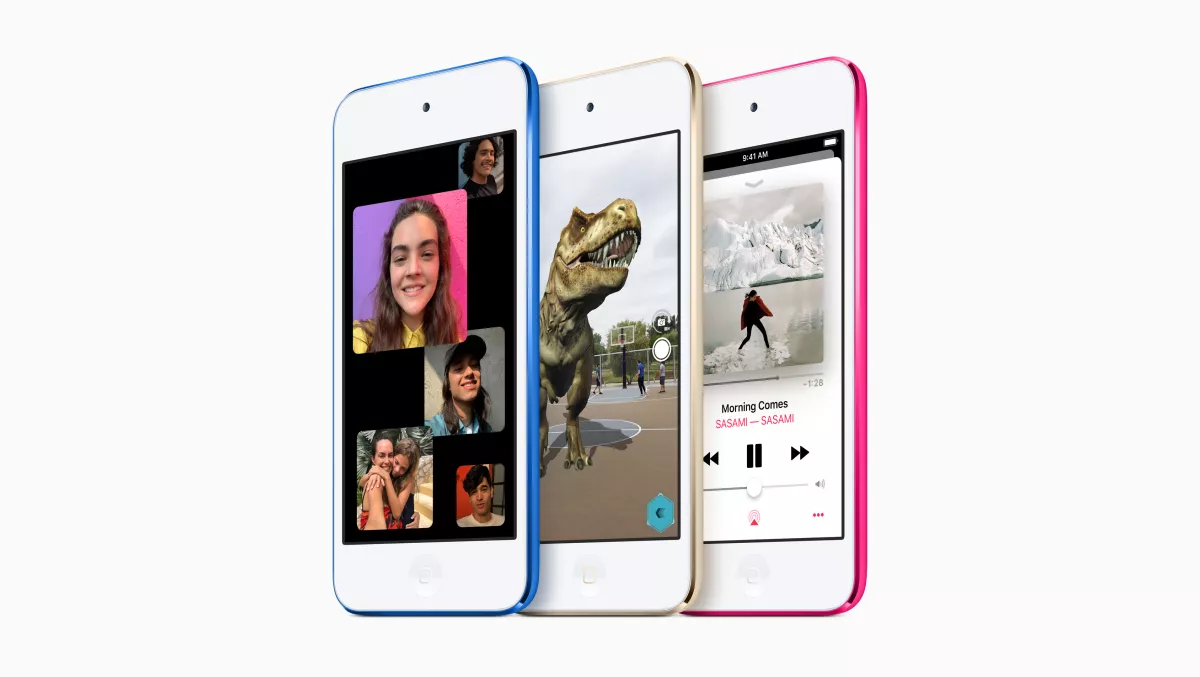 The world thought the iPod touch was dead: 'Nope', says Apple
Wed, 29th May 2019
FYI, this story is more than a year old
If you thought the iPod touch had been made obsolete by a market full of tablets, smartphones, and the almost godlike status that the iPhone seems to receive – it turns out Apple hasn't given up on the humble iPod just yet.
This week Apple released the seventh generation of its iPod touch. It has been four years since Apple released the 6th generation iPod touch, so clearly Apple thinks there's still life in it yet.
Apple's vice president of product marketing, Greg Joswiak, hints that the iPod touch is geared towards people who want to play games, chat with their friends on Group FaceTime, and play around with augmented reality.
"The new iPod touch provides fun and productive AR experiences across gaming, education and web browsing. AR is even more engaging and immersive with the new capabilities of shared AR, persistent AR, which is tied to a specific location, and image detection, making it possible for the new iPod touch to magically bring to life 3D objects like toys and sculptures," Apple states.
Apple's A10 Fusion chip will power all of those applications and more on the device which is 'twice as fast as before'.
"The ultra-thin and lightweight design of iPod touch has always made it ideal for enjoying games, music and so much more wherever you go," says Joswiak.
And of course, Apple isn't forgetting the iPod's original roots in music. The company says the iPod touch has 256 GB storage, which gives "plenty of space to download music for offline listening through Apple Music or the iTunes Store".
Apple is hailing its iOS as the world's largest gaming platform, so it made sense to build the iPod touch with 'three times faster graphics' (we presume this is compared to the previous iPod Touch.
Soon, "Gamers can look forward to Apple Arcade, a game subscription service with over 100 new and exclusive games with no ads or additional purchases, and the ability to download games for offline play. Apple Arcade is the perfect complement to the already enormously popular catalogue of free games on the App Store."
The new iPod touch starts at RRP NZ$349 inc. GST for the 32GB model, RRP NZ$549 inc. GST for the 128GB model and RRP NZ$749 inc. GST for the 256GB model from Apple's website, in the Apple Store app, and is also available through select Apple Authorised Resellers (prices may vary). iPod touch is available in six finishes; space grey, white, gold, blue, pink and (PRODUCT)RED.