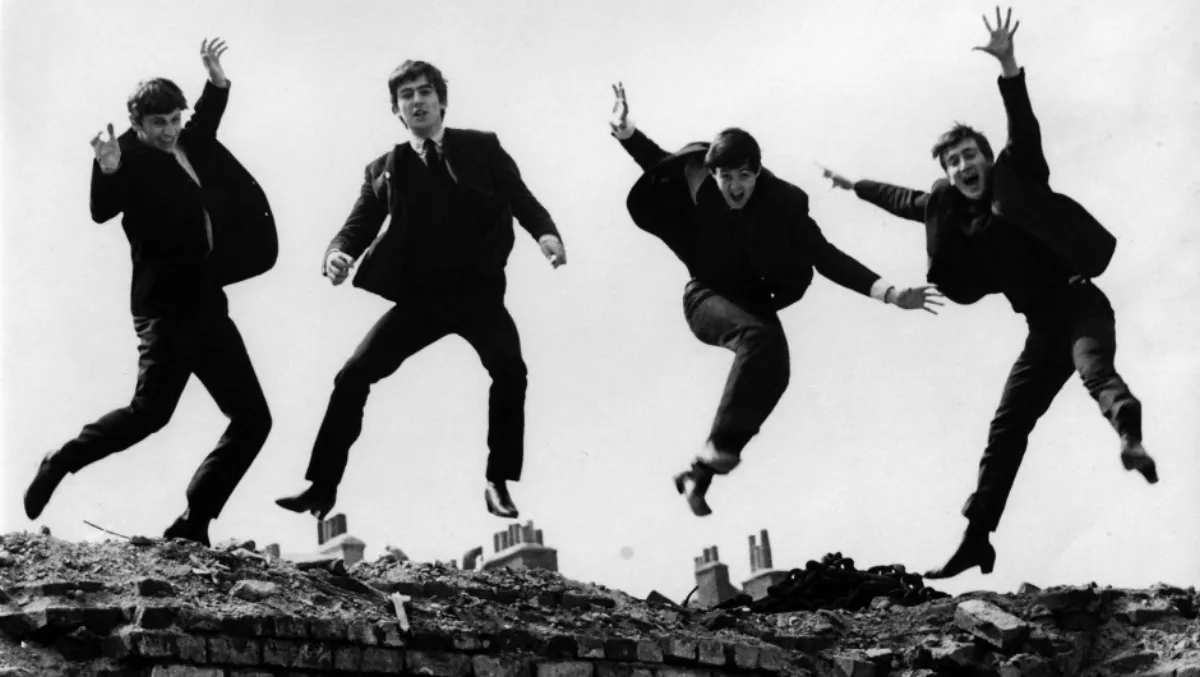 They've still got it: The Beatles out-perform top Spotify artists
FYI, this story is more than a year old
After a long wait, last year on December 24th at 12:01am Spotify made the entire Beatles catalogue available to fans, enabling them to stream all 13 remastered studio albums as well as four essential collections.
Now, after being on the streaming site for 100 days, Spotify has revealed just how popular the musical legends have been. The company announced than in just over three months, users around the world have listened to the band for the equivalent of 2,793 years, or for more than 24 million hours.
The band has proved to be popular on a global scale, with 6.5 million monthly listeners from all corners of the world, and to a whole range of ages, with 67% of listeners under the age of 35.
Spotify says, "Since [The Beatles catalogue has been made available], listeners have streamed the Fab Four more than a number of current chart topping artists including 5 Seconds of Summer, Ariana Grande, Sia and Ed Sheeran, reinforcing their timeless appeal and ability to transcend generations.
Spotify also announced The Beatles' listeners are 65% male, 35% female, and songs from the band have been added to more than 4.2 million playlists worldwide.
According to Spotify, the most popular tracks by the legendary rock group are 'Here Comes The Sun', 'Come Together', 'Let It Be' and 'Yesterday. The most-streamed albums are 1, Abbey Road, The Beatles and Let It Be.
This week also saw the release of The Beatles' three Anthology Music Collections, which are now available for streaming worldwide on Spotify.
The Anthology albums were remastered at Abbey Road Studios by the same team of engineers behind The Beatles' Grammy-winning 2009 studio album remasters.
The three collections include more than six hours of studio outtakes and alternate versions, and each one covers a separate era of The Beatles. Anthology Volumes 1-3 also includes 'Free as a Bird' and 'Real Love', demos recorded by John Lennon that were later completed by the rest of the band in 1995. The Anthology project was created with help from Paul McCartney, Ringo Starr and George Harrison, before Harrison passed away from cancer in 2001.