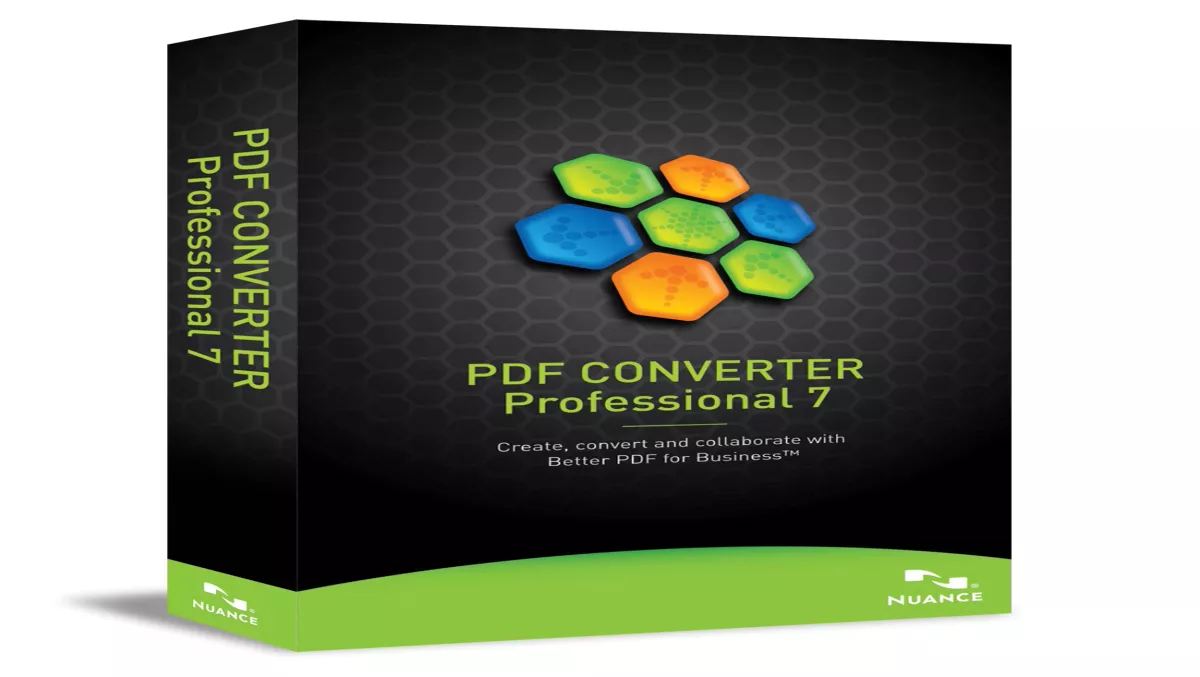 Time-saving PDF tools coming soon
Mon 9 Aug 2010
FYI, this story is more than a year old
Nuance Communications has dated the latest version of its desktop PDF software, Nuance PDF Converter Enterprise 7.
The new release includes visual document assembly, which makes it easier than ever to combine paper, PDF and Microsoft Office documents into a single PDF, a Web PDF toolbar and one-click scanning with scan-and-mark up capabilities.
Enterprise-wide collaboration and workflow is also enabled through connectivity to Microsoft SharePoint and enterprise content management systems.
"Nuance's focus on all open document formats, including PDF and Open XML, results in a PDF desktop application that delivers significant office productivity benefits to both individuals and organisations," said Kim Akers, General Manager for Global Partners at Microsoft. "We are especially excited to see PDF solutions that leverage the power of Microsoft Office, SharePoint and Silverlight in order to streamline the way organisations work with paper and digital documents."
Key new features:
Smarter PDF Document Assembly
The new visual document assembly feature makes it "drag and drop" easy to combine existing Microsoft Word, Excel and PowerPoint documents with PDF documents – adding the entire document or specific pages.
Smarter PDF for the Web
The new Web PDF toolbar lets users customize the way they interact with PDF files directly within Microsoft Internet Explorer, FireFox and Google Chrome Web browsers.  Users can convert a PDF to Word or Excel, annotate the document and then re-save a PDF. They can even turn a static PDF form on the Web into a fill-able PDF electronic form using the FormTyper feature – without leaving their browser.
Smarter PDF-to-Office Conversion
Already the accuracy leader, the new release improves accuracy by a further 20 percent, converting PDF into fully-formatted Microsoft Word, Excel and PowerPoint, and Corel WordPerfect documents.  PDF-to-Excel conversion has been enhanced to enable multiple PDF files to be combined into a single Excel spreadsheet.
Smarter PDF Scanning
Nuance has added its famous one-click scanning to the product, insulating users from often arcane scanner settings.  Better still are the scan-and-highlight and scan-and-redact features, which combine scanning with the automatic search and highlight/redact feature.
Smarter PDF Search
Searching within one or more PDF files just became more useful and powerful.  The release includes Looks-Like Search, which finds items that have distinct patterns, such as text that looks like a phone number or email address.  Also new is search-and-markup, which uses keywords to automatically highlight matches throughout the PDF document.
Smarter PDF for Paperless Workflows
Users can now directly open, edit and save PDF documents with leading content management systems, including Microsoft SharePoint; Autonomy iManage WorkSite; OpenText DocsOpen, Connectivity Solutions (eDocs/Hummingbird) and LiveLink.  The product also includes support for the eCopy Inbox, providing direct connectivity to Nuance eCopy ShareScan, the best selling network scanning and document workflow solution for multifunction printers (MFP).
PDF Converter Enterprise 7 will be available from Nuance's value-added reseller network from August 31st.