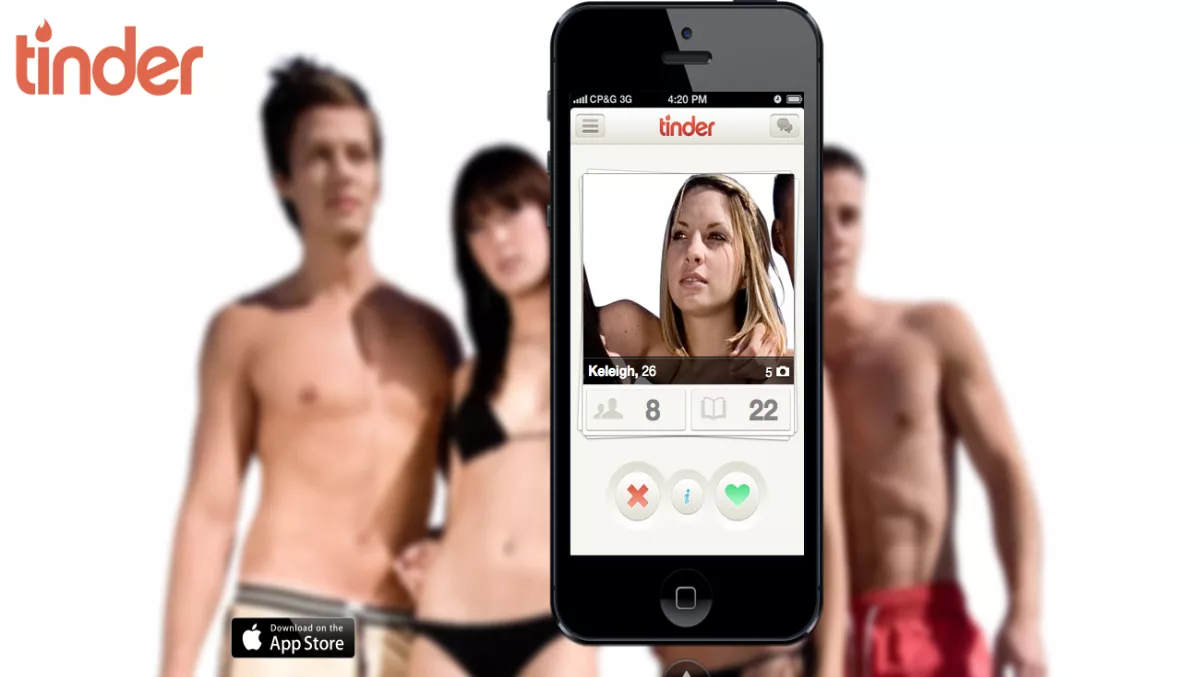 Tinder - is it all it's cracked up to be?
By Shannon Williams,
13 May 2014
FYI, this story is more than a year old
I'm about a year too late jumping on the Tinder bandwagon, but hey, I was bored.
And I need to find out about these new digital internet things for my job, you know, to keep up to date and informed. So I while I was scrolling through the top apps on the app store, Tinder showed up. Why not, I thought.
Why not??? Why. Not. The question should be why?? It is so boring. I actually don't know how people use this app.
Is it a dating service or a game? When you "have a match" it actually asks if you want to "keep playing". What?
After I swiped, and therefore rejecting, the first fifty or so people who were "around me", I decided I was being far too fussy to give this experiment a good try.
So I started liking people, which is the whole point, right? After I got some matches (phew), a couple of them would initiate the chat section. So then it just becomes like MSN. Awkward questions. LOLs. 20 questions. Smiley faces. Some guy asked me what movies I liked. I was bored straight away. The next one asked what books I like. What does that even mean? Good ones, I said. The next one asked me my thoughts on nudity. So I guess there is that.
My questions are more around, how does Tinder work for people who are insanely awful at small talk.
These kinds of dating alternates are supposed to be for those who don't necessarily feel comfortable in normal or standard social environments, but I still felt all the normal pressures of coming across as terribly boring to this stranger who has "liked" me solely on my profile picture.
Flicking through the endless amounts of photos (who knew this many people actually use Tinder!) feels like flicking through the same pages of a magazine when you're waiting to go into the dentists to get your teeth ripped out.
Everyone starts looking the same. I can't believe how many mid to late twenty-year-old men look exactly the same. The same v-neck t-shirts (gross), the same sunglasses, the same poses in front of the same backdrop. I didn't know what to do after the first dozen or so.
I guess at the end of the day, if you're into this kind of online environment, Tinder could work wonders.
Whether you're on there to meet new friends, hook up or find a relationship, it definitely gives you these options and the opportunity to be blunt about what you want. I just don't see how it makes it any easier for people who aren't forward or confident.