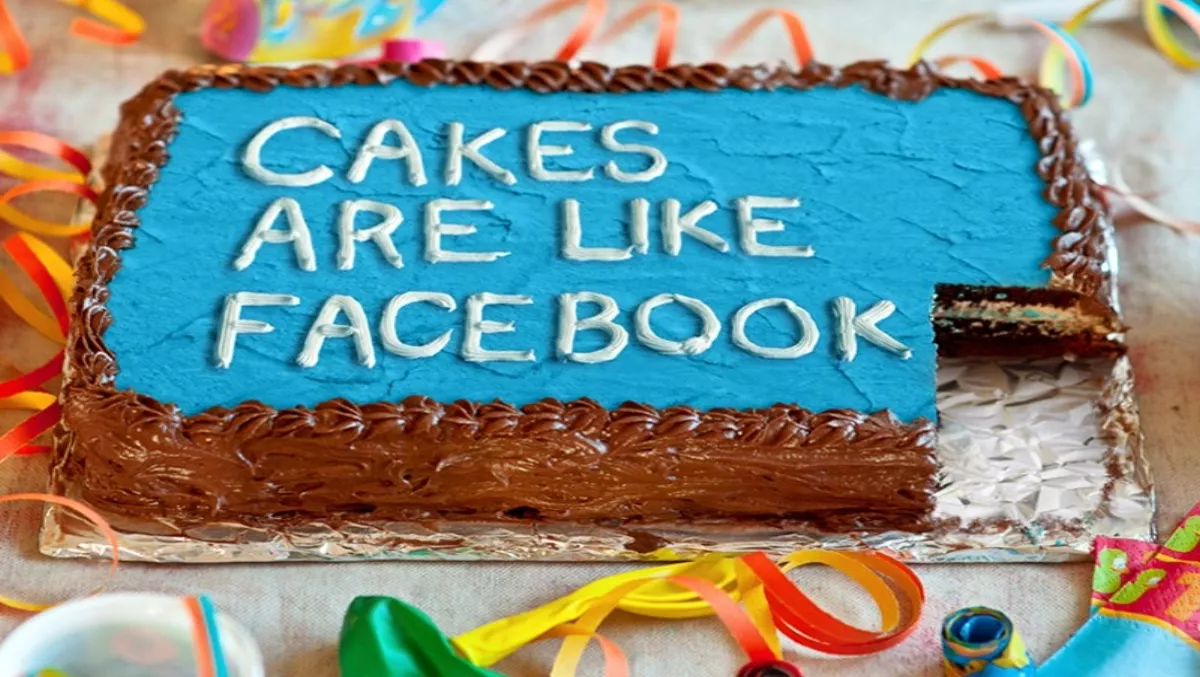 Too much Facebook is unhealthy
Tue 6 Nov 2012
FYI, this story is more than a year old
Facebook has admitted too much Facebook is unhealthy for users.
The social networking site made the honest admission on their official Facebook Page, sharing the post:
"Birthday cakes are made for people to be together. They give friends a place to gather and celebrate.
"But too much cake probably isn't healthy. So birthday cake is a lot like Facebook."
With over one billion active users, Facebook continues to grow on the world's stage but their latest admission indicates a moment of clarity of the social media giant.
In New Zealand over two million Kiwis are using Facebook, representing nearly half of the country's population.
Latest figures show 2,262,200 people on Facebook say they live in New Zealand, with CEO Mark Zuckerberg last month calling for a more and open connected world.
"Celebrating a billion people is very special to me," Zuckerberg said.
"We believe that the need to open up and connect is what makes us human. It's what brings us together. It's what brings meaning to our lives.
"Facebook isn't the first thing people have made to help us connect.
"We belong to a rich tradition of people making things that bring us together."
Key Facebook statistics:
* Users have clicked the Facebook Like button over 1.13 trillion times since the feature launched in February 2009
* Users have connected with 140.3 billion friends
* Users have uploaded 219 billion photos on the site
* Over 17 billion locations have been tagged
* Over 62 million songs have been played over 22 billion times by users
Is too much Facebook unhealthy? What are your social networking habits? Tell us below