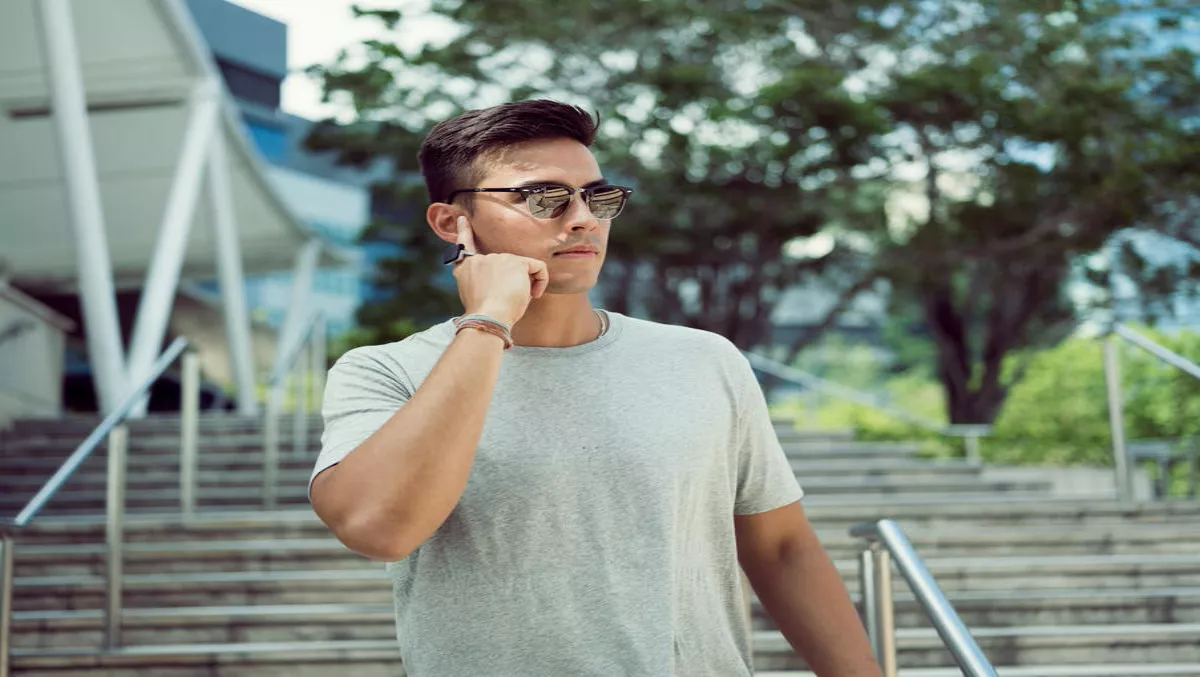 Turn your finger into a smartphone: The world's first voice operated smart-ring
By Jacques-Pierre (JP) Dumas,
28 Jul 2017
FYI, this story is more than a year old
ORII is a Kickstarter project that plans to be the world's first voice-powered smart-ring.
It aims to be a device that turns your finger into a smartphone.
The developers promise that just by touching your ear you can make calls, send messages, set reminders, or anything else that Siri or Google Assistant can do for you.
ORII uses bone conduction to send sound along your finger and into your ear.
It promises to be stylish and spy-ish, only you can hear the sound coming from it.
Founded by four Hong Kong-born university friends, the technology start-up is redefining how users interact with their smartphones, marking a notable shift away from a screen-based world.
The wearable technology market forecasts robust growth as consumers seek for easier, more functional and stylish ways to unlock the capabilities of their smartphones.
ORII represents a move towards voice based wearables that let users seamlessly communicate with their phones and intelligent voice assistants.
ORII is designed to make lives simpler yet simultaneously more productive in an age where consumers are tied to their screens.
Kevin Johan Wong, ORII CEO says, "Designed to become an integral part of your life, ORII paves the way for a more screen-free lifestyle while giving you instant on-the-go connection to your smart devices.
"Our inspiration came from my dad who has been visually impaired from a young age, he set out to develop a voice and text-based technology to help others like him and is a pioneer in his field with eight patents under his name."
"Integrating the same technology used in hearing aids, ORII uses bone conduction to send sound discreetly to your ear, creating a device which allows freedom from a screen-based interaction."
How does ORII work?
Bone conduction: used in medical-grade hearing devices, ORII's bone conduction technology delivers clear audio with complete privacy by sending sound vibrations through the finger and directly into the wearer's ear.
Enabled by Siri/Google Assistant: ORII has dual noise cancelling microphones that lets wearers make calls, send messages and access Siri or Google Assistant without needing to take out their phones.
Built for everyday life: ORII's sleek ring design is engineered to be comfortably worn on the hand all day for instant access to Siri or Google Assistant, and seamless on-the-go connectivity.
​​ORII has been developed by Origami Labs, a maker of connected devices that uses creatively applied technology to improve daily life.
ORII is company's first product, the world's first voice-powered smart-ring that uses bone conduction technology to turn the finger into a smartphone.