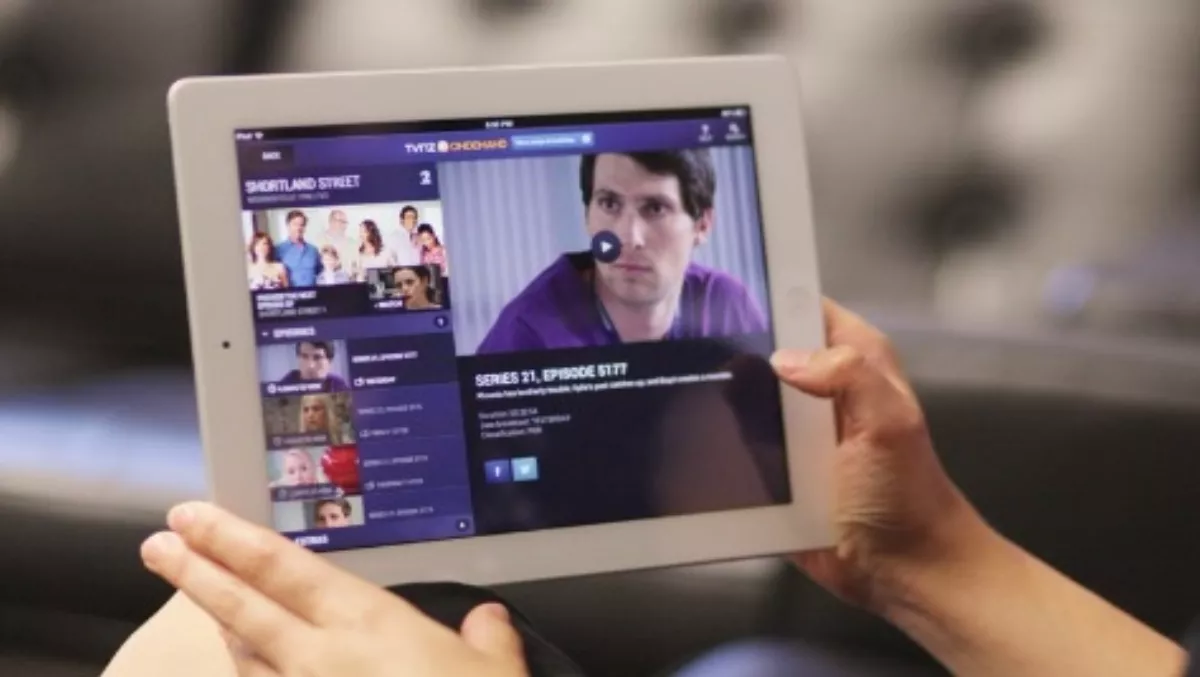 TVNZ OnDemand to unveil brand new look
FYI, this story is more than a year old
TVNZ OnDemand has today announced it will be launching a new interface in February, aiming to optimise Kiwis' viewing experiences.
Users will be able to personalise their viewing requirements by marking their favourite shows and exclusive content; get recommendations; and be among the first to know when the latest shows are about to drop.
A NZ first, there is also a new 'Pick Up and Play' feature where viewers can start watching a programme, and pick it up later on their smartphone, laptop or tablet - right where they left off. A feature Television New Zealand says is a New Zealand first.
The average Kiwi typically watches three hours of television a day, according to the latest Nielsen research. "With online and mobile video usage growing fast, TVNZ OnDemand gives Kiwis further control over their viewing experience across these devices," the company says.
Last year, the service hit a new high with a record 6.3 million streams in the month of October. December 2014 also saw streams up 52% from December 2013.
Jason Foden, general manager for TVNZ OnDemand, says "in this new TV world, viewers are telling us they want greater freedom. They want their favourite shows to be available both on TV and online, they want more ways to watch and be informed, and they are eager to get their hands on TV's most talked about shows as soon as they are available."
He says, "for us it's not just about keeping up with our viewers, but staying ahead of the game, and these new personalised features will bring much more individual control to the viewing experience."
TVNZ is home to several popular shows including Shortland Street, The Big Bang Theory and ONE News.
"The new-look TVNZ OnDemand will continue to have the content viewers are passionate about, as well as exclusive premiere content such as eight Shortland Street webisodes – only available on TVNZ OnDemand, also from February," the company says.
In September, TVNZ OnDemand turned itself orange and made seasons one and two of Orange Is The New Black available, chalking up a million streams in a single month.
Foden says TVNZ OnDemand plans to follow that huge success with more online premieres in the future.
"We're committed to premiering more content across our TV and online channels, as it's receiving a huge response from our viewers, and lets them join a global conversation," he says.
Related stories
Top stories