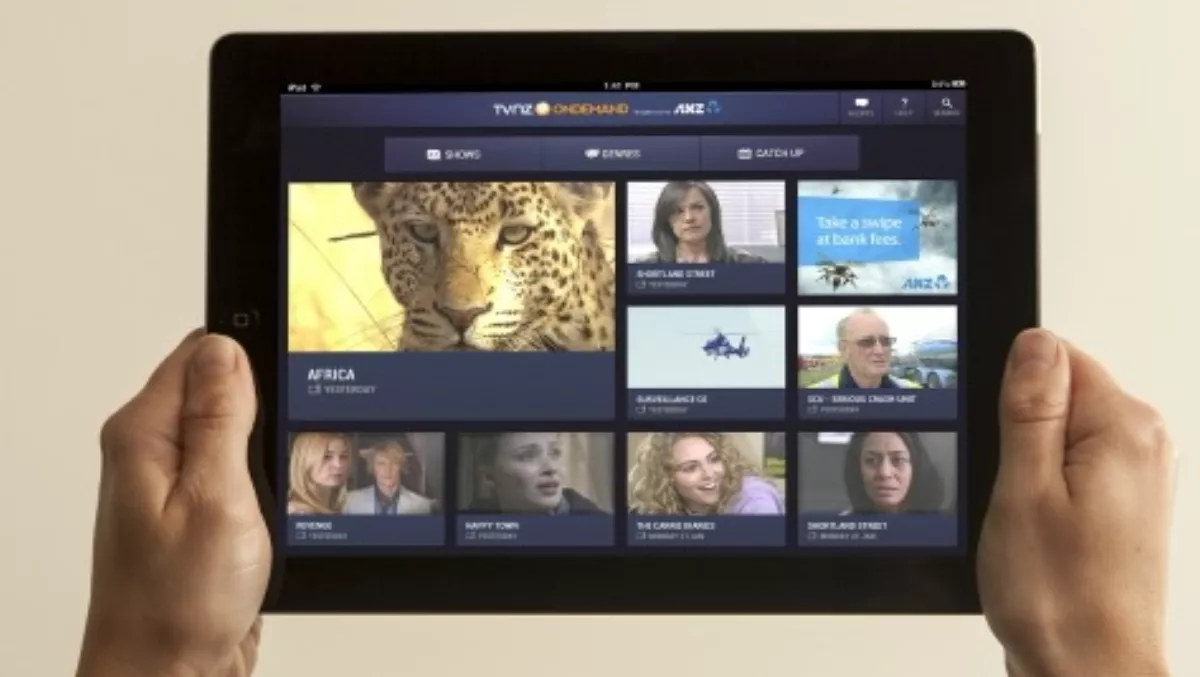 TVNZ relaunches on-demand service
FYI, this story is more than a year old
Global cloud services provider Brightcove has announced that TVNZ has relaunched its on-demand video service, TVNZ OnDemand, powered by the Brightcove Video Cloud online video platform.
The new TVNZ OnDemand features new exclusive programming, as well as enhanced support for viewing across desktops, iOS and Android apps and Samsung Smart TV devices.
The Brightcove platform enables TVNZ to provide a more personalised viewing experience, as viewers can set watch lists and receive recommendations for other content. "We are proud to say our new TVNZ OnDemand service is one of the best in its class," says Jason Foden, general manager, OnDemand at TVNZ. "With Brightcove, we are able to increase the reach of TVNZ OnDemand across a range of different devices and provide a more customised experience for our viewers, delivering them the content they want, wherever they want it.
TVNZ, a Brightcove customer since 2011, initially launched TVNZ OnDemand in 2007. Since then, the service has continued to grow, recording a peak of 6.3 million streams in October 2014. At the end of 2014, total viewership for the service grew by 50% year over year, according to TVNZ.
With the relaunch, TVNZ OnDemand will continue to some of New Zealand's 'favourite shows' like Shortland Street, The Big Bang Theory and ONE News, as well as new exclusive content, such as Shortland Street webisodes.
With Brightcove Video Cloud, TVNZ will also be able to deliver pause and resume functionality, allowing viewers to start watching an episode on one device and continue on another at a later time, as well as personalised features like watchlists and recommended content. TVNZ will also be able to provide a high quality viewing experience across devices thanks to the Brightcove Smart Player, as well as Brightcove's mobile SDKs and robust APIs.
Additionally, TVNZ is taking advantage of Video Cloud's advanced transcoding features as well as built-in support for digital rights management to ensure content is protected.
With Video Cloud's advanced monetisation features and integration with third party ad technology providers, such as DoubleClick, TVNZ will deliver advertising-supported video experiences across devices.
"TVNZ continues to be at the forefront of innovation amongst broadcasters around the world," says Mark Blair, vice president of Asia-Pacific for Brightcove.
"We are proud of our long-standing partnership with TVNZ and have been able to work closely with the organisation to drive a successful relaunch of TVNZ OnDemand. "The result is a world-class service that will give TVNZ viewers the best possible viewing experience for years to come.
Brightcove is continuing to work with TVNZ to develop better on-demand solutions. TVNZ's next focus will be to re-launch the PlayStation app on both the PlayStation 3 and PlayStation 4 consoles, while also planning to launch on HbbTV later in the year.