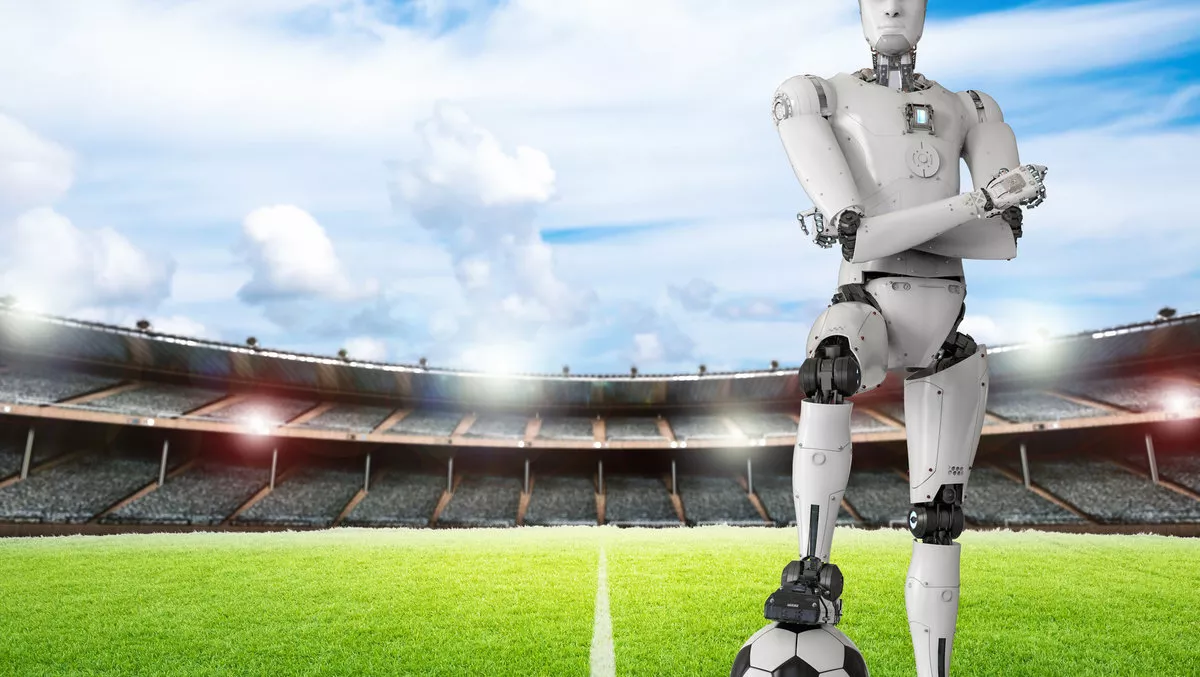 UNSW's robot soccer team face off at world cup in Sydney
Fri 5 Jul 2019
FYI, this story is more than a year old
Five-time world robot soccer champions, UNSW's 'rUNSWift' team, will battle it out against competitors from over 30 countries for the 2019 RoboCup World Champion title, an annual event that kicks off in Sydney for the first time today.
About 170 teams and over 1,200 participants from universities and research laboratories around the world are expected to compete at this year's main event. The tournament was created by university professors in 1997 to advance state of the art intelligent robots, with the ultimate goal of fielding a team of robots that can beat the human soccer World Cup champions by 2050.
In addition to soccer, there will be contests in robotic urban search and rescue missions, manufacturing and logistics and home assistance challenges, plus a special division for school students, RoboCup Junior. The UNSW@Home team will compete in the RoboCup@Home Domestic Standard Platform League. The rUNSWift team took out the world title in the 'standard platform' category in 2000, 2001, 2003, 2014 and 2015 and made it to the quarterfinals for the last three years.
rUNSWift student team leader, Kenji Brameld, thinks that his team can regain the champion's crown, but expects some tough competition. He said: "At the end of each meeting, all teams release their code so we can all analyse what the best teams have done in an attempt to create robots with winning strategies. This is why the competition is more and more challenging every year.
"Nao-Team HTWK from the Leipzig University of Applied Sciences in Germany won last year, so they're obviously one of the teams to beat. There are a few German university teams that are really strong, but rUNSWift's preparations have been going well so I think we're in with a shot," Brameld said.
Chair of RoboCup 2019 Organising Committee and long-time mentor to the UNSW Sydney RoboCup teams, UNSW Professor Claude Sammut, says that the aim of the competition has always been to improve and challenge the capacity of artificial intelligence and robotics.
"In the standard platform league, all teams use the same hardware – the physical humanoid robot. The test is to create the best software, so the teams must push technological boundaries to try to create robots with the best movement, vision processing, decision-making and strategy in order to win," Sammut said.
Sammut believes competitions such as RoboCup are extremely valuable for university students as it allows them to stand out from the pack in Australia's tech workforce.
"It enhances their hands-on learning experiences and greatly increases their employability. They get to work with some of the leading researchers in AI and robotics as well as developing practical skills in software and mechatronic engineering," Sammut said.