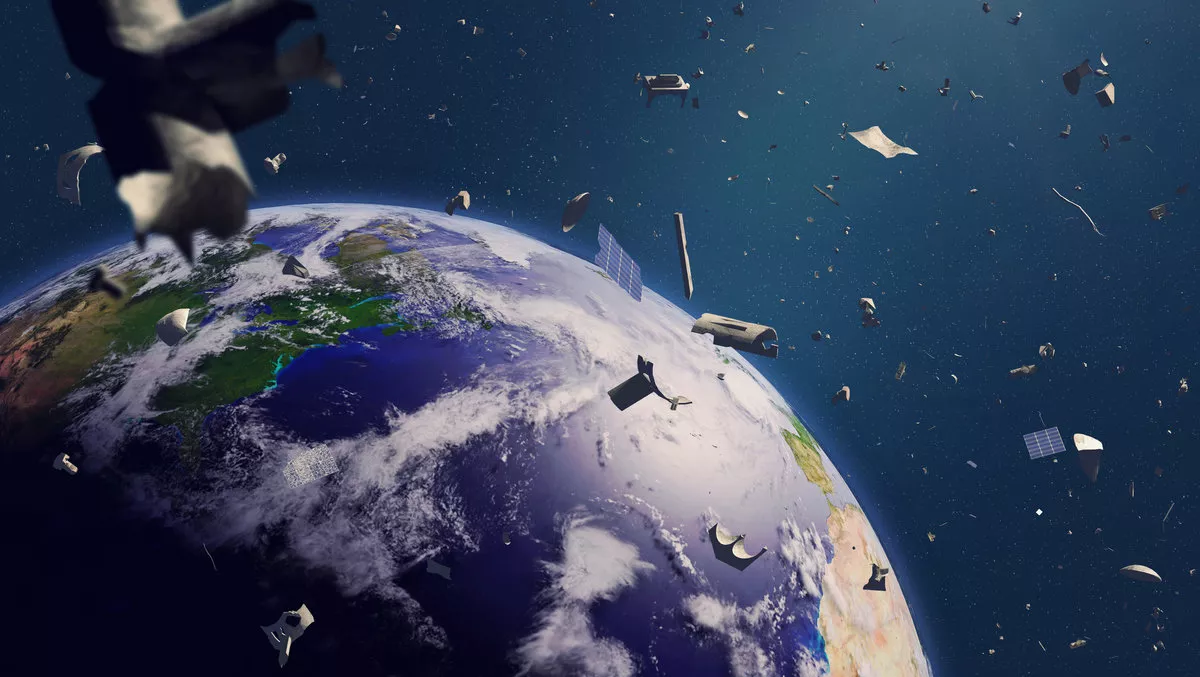 US 'Space Fence' tracked satellite breakup debris in real time
FYI, this story is more than a year old
If there's one thing that sci-fi shows like Star Trek leave out every time one of their characters come back to earth, it's the colossal amount of space junk that must litter the skies – and the earth.
Or perhaps in the years to come, space junk won't even be an issue anymore. One real life example could be a sign of things to come – and of course, the United States Air Force is pioneering the way.
Recently, India conducted an anti-satellite test and the United States Air Force Space Fence system was able to detect the satellite breakup field. This was all part of a scheduled endurance exercise of a new space surveillance radar.
The Space Fence system automatically issued a 'breakup alert' as fragments from India's MICROSAT-R entered earth's atmosphere. The alert indicated that there were 'multiple objects within close proximity'.
Although the anti-satellite test was conducted at approximately 300 kilometres high, the debris cloud extended far beyond the orbit of the original satellite.
Lockheed Martin gets a little more technical to describe the details: "Space Fence observed a significant amount of debris tracks surrounding the time of the event crossing labelled as uncorrelated targets. Long-arc tracking was initiated within the orbital debris cloud to form accurate initial orbit determinations. With this information, the system was able to automatically predict and correlate the next crossing time.
System operators on the ground then prepared for the next crossing and were able to enhance the fence's sensitivity so it could track objects at low altitude.
While this was all a test run and the Space Fence is not currently operational, it does show that its surveillance is able to observe these events unfolding at different altitudes in real time.
"Although the Space Fence system is still under test, it continues to demonstrate its advanced capabilities providing operationally-relevant information in all orbital regimes from Low Earth Orbit through Geosynchronous Earth Orbit," says Lockheed Martin's vice president and general manager of radar and sensor systems, Dr. Rob Smith.
"The criticality of space assets to both national defense and the world economy cannot be understated. As multiple new mega constellations consisting of thousands of satellites become a reality and the space domain continues to become more congested, the demand for more accurate and timely space situational awareness data will be of the utmost importance to the warfighter."
Space Fence Program overseer Colonel Stephen Purdy says the Space Fence is already proving itself as capable, even before it is fully operational.
"The Indian test showcased Space Fence's capabilities in a real-world event. The system was able to quickly respond to a highly dynamic situation providing critical data. Space Fence is the latest in a long line of capabilities we are collectively bringing to the warfighter as we continue to build out space capabilities for the United States."