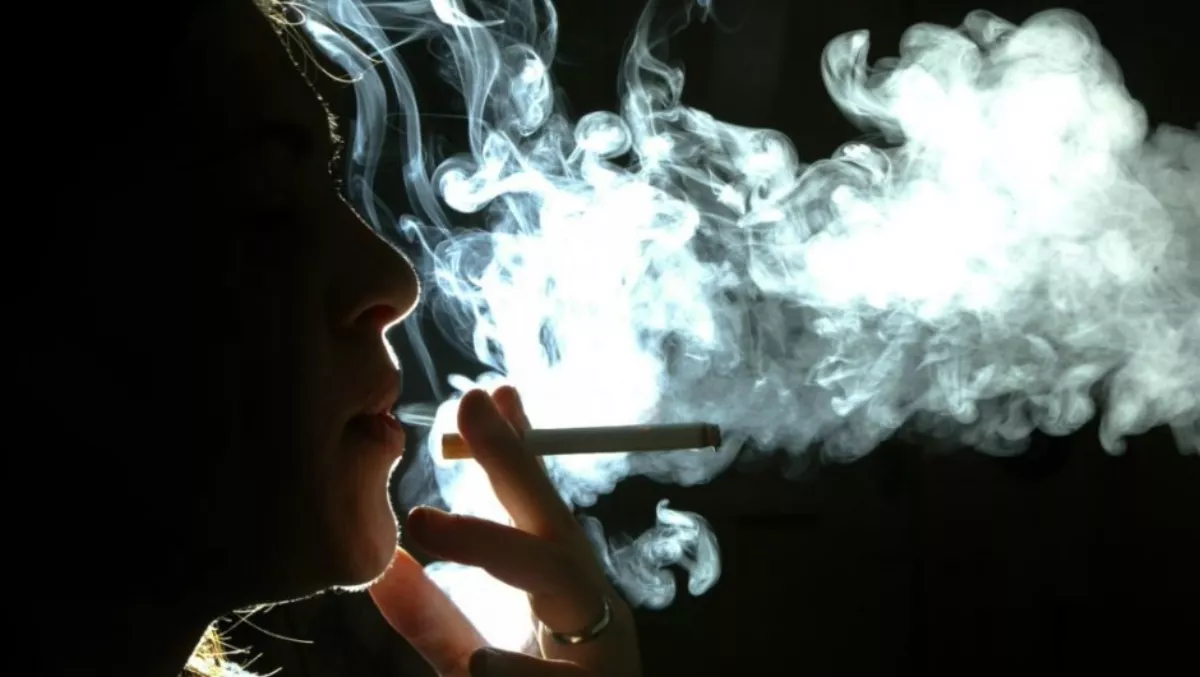 Video game stars love tobacco. Will our youth follow suit?
FYI, this story is more than a year old
The use of tobacco in video games is becoming more prolific, with some believing this is contributing to higher rates of young people smoking and others saying the impact is limited.
A new report titled Played: Smoking and Video Gamers, by Truth Initiative, states smoking is prevalent and often glamorised in video gamers played by youth, and this issue needs to be addressed.
"The glamorisation of smoking in video games is cause for serious concern, particularly because youth spend more time playing video games than going to the movies," says Robin Koval, Truth Initiative CEO and president.
"Tobacco products are often used by 'cool' and 'strong' characters, by characters controlled by the players themselves, and are often not reflected in a game's rating," she says.
Koval says she hopes to bring awareness to how tobacco images might be influencing kids to smoke and drive the gaming industry to become more transparent in disclosing and describing the potentially harmful content of their games.
In researching the topic, Truth Initiative commissioned video interviews with 44 teen and young adult 'gamers'. All interviewed recalled seeing smoking in games on a regular basis, and tobacco use was viewed as making a character 'tougher' or 'grittier'.
The scientific research on the impact of tobacco use in video games on youth smoking rates is limited.
However, Truth Initiative says some published research demonstrates that exposure to smoking in movies increases the likelihood that a young person will begin to smoke.
In fact, 44% of adolescents who start smoking do so because of smoking images they have seen in the movies, says Truth Initiative.
The relationship between smoking in the movies and youth smoking behaviour raises the strong prospect that smoking in video games has a similar influence, says the researchers.
Video game characters smoke in best-selling game franchises such as Grand Theft Auto, Call of Duty and Halo. More than 100 million copies of games that feature tobacco use from these franchises have been sold.
While all are rated 'Mature' (content generally suitable for ages 17 and up), they are played by teenagers nationwide, the report states.
According to Truth Initiative, video game content descriptors often fail to mention tobacco use, making it difficult for parents to monitor games for tobacco imagery.
In a 2015 University of California, San Francisco (UCSF) survey, researchers verified tobacco content in 42% of the video games that participants reported playing; however, only 8% of these games had received tobacco warnings from the Entertainment Software Rating Board (ESRB), the gaming industry's self-regulatory organisation that rates video games and apps.
According to Truth Initative, action is needed. The researchers say game developers should stop including images of tobacco in their games, the ESRB should disclose whether a game includes tobacco use, and parents and adults should check for themselves whether a game includes tobacco use.
Furthermore, public health advocates should build public awareness about the issue and researchers should conduct more studies of the relationship between video games and tobacco use, including longitudinal studies that can shed light on the question of whether exposure to tobacco use in video games leads to increased use or facilitates progression to regular use of tobacco.
Additional information:
According to a Common Sense report, playing video games ranks as the second favourite media activity for teens, and 56% of teens play video, computer or mobile games on any given day.
Those teens who play games average two hours and 25 minutes per day. Overall, teens spend more time per day on average playing video, computer or mobile games than using social media.
Around 3,200 young people try a cigarette for the first time each day and nearly 2,100 youth and young adults become daily smokers.
Nearly all smoking initiation occurs before the age of 27, and the younger that someone is when he or she starts using tobacco, the more likely he or she will become addicted.