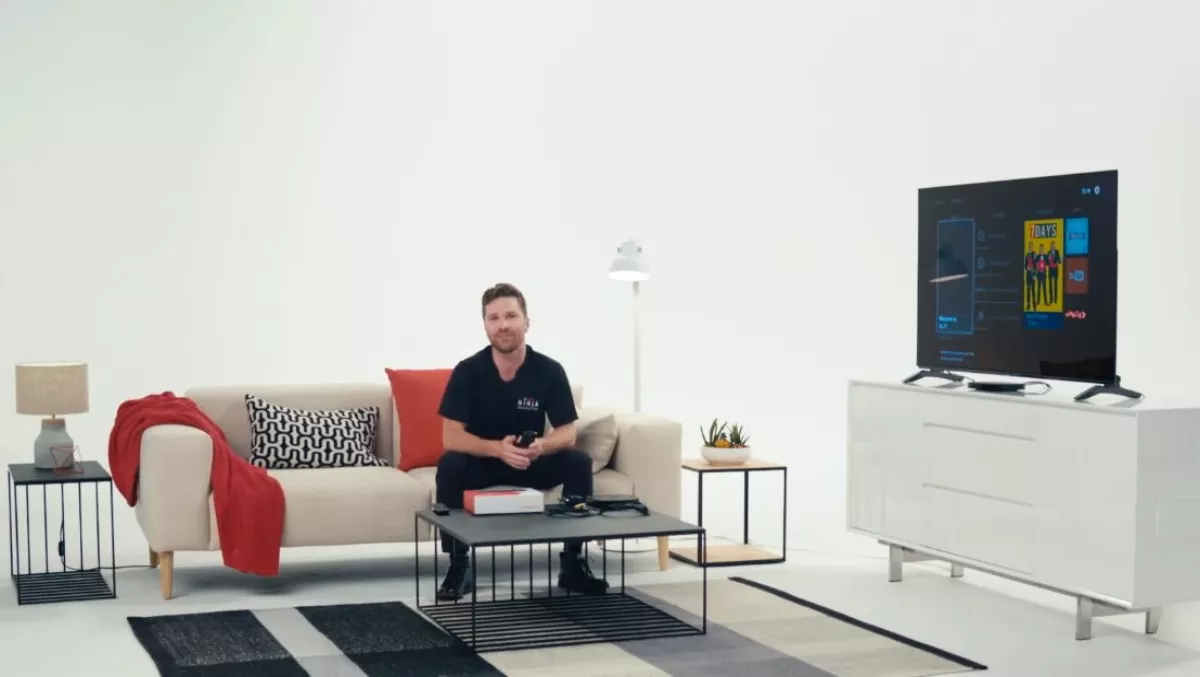 Vodafone TV arrives at Kiwi homes across the country
By Jacques-Pierre (JP) Dumas,
03 May 2018
FYI, this story is more than a year old
From today Vodafone Broadband customers will see Vodafone TV included on eligible Ultimate Home plans, providing a marriage of broadband and television.
Vodafone TV Intro opens the door to 18 channels of free-to-air content and a range of popular online and app-based entertainment together in one system.
In a world where mobility is everything, Vodafone TV gives viewers the option with some of the content to switch between their smartphone, tablet and television.
It also includes New Zealand's key on-demand apps including ThreeNow, TVNZ On Demand and WatchMe.
For Vodafone consumer director Matt Williams, Vodafone TV Intro enables Kiwis to experience the future of television.
Williams says, "Vodafone TV Intro offers freedom of choice to also add on additional premium services like Sky, but we wanted to give our customers the opportunity to explore the world of Vodafone TV, with the ability on select shows to rewind up to three days if you've missed an episode and hundreds of hours of recording time.
"This means all new Ultimate Home Fibre and FibreX customers will be able to get all their favourite shows like Call the Midwife, the eagerly anticipated new season of Married at First Sight New Zealand, Te Kāea, The Crowd Goes Wild and WatchMe content streamed easily to their televisions and devices."
Vodafone has also today released details of its new 'Vodafone with Sky' and Vodafone TV bundles to reflect the new pricing flexibility from Sky.
Williams concludes, "We are really excited by the change in the Sky packages to give flexibility and choice to customers, which we know is exactly what they want, our packages offer five new price points, with something for everyone and control over what you watch all in one place.
"As well as Vodafone TV Intro with the free-to-air channels, we now offer Vodafone TV +Sky Starter, Vodafone TV +Sport, Vodafone TV + Sky Entertainment and Vodafone TV Premium."
Vodafone TV is available on Vodafone's Ultimate Home Fibre plan and also available on FibreX, Vodafone's HFC cable network in Wellington, Kapiti and Christchurch.