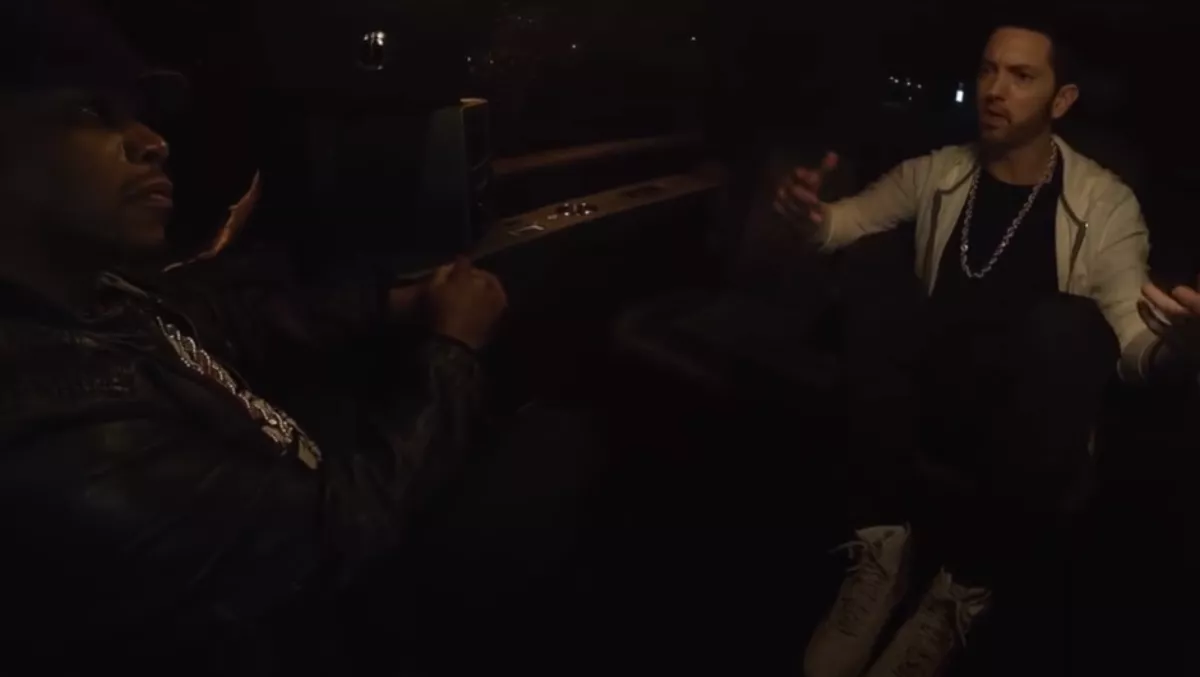 VR film takes you on a tour or Eminem's hometown
FYI, this story is more than a year old
If you're a fan of Eminem and want to know a little more about his hometown Detroit, you can now get a taste of it in virtual reality.
Marshall from Detroit is an inside look at Eminem (Marshall Mathers) and his relationship with his town. The film was created by director Caleb Slain and Felix & Paul Studios Co-Founders Félix Lajeunesse and Paul Raphaël.
The 21-minute, 360-degree VR film takes viewers on a night ride through Detroit while Eminem is telling stories from his life, as well as his thoughts and views on a city he has always called home.
"It was a remarkable experience to collaborate with Marshall on this project," says Raphaël. "Marshall and the place he calls home are deeply intertwined — a motif we have explored with virtual reality since we produced the Nomads series, Through the Ages, and The People's House. Here we used VR to tell a new side of Eminem's story, one where audiences will get closer than ever before to this musical icon."
Eminem's manager Paul Rosenberg and his producing partner Stuart Parr executive also produced the experience via their Shady Films banner.
Slain adds that the film also paints Detroit in an impressionistic style – "Detroit as a memory, a feeling, a dream".
"With a front row seat down memory lane alongside Marshall and Sway, this lyrical experience offers an unprecedented glimpse into its eponymous titans. We all have a home. And the extent to which it shaped us is one of life's great mysteries. But as any native would tell you, Detroit, Michigan is one hell of a place to call home," Slain says.
Marshall From Detroit recently premiered at the 2019 Sundance Film Festival and is now available for free on the Oculus Store for Oculus Go, Oculus Rift and the Gear VR.
The virtual reality experience was captured and produced using Felix & Paul Studios' full-spectrum VR platform, including the studio's proprietary, state-of the art cameras and pre- and post- production software suite. Spatial audio capture, design and processing was provided by Headspace Studio.
Related stories
Top stories