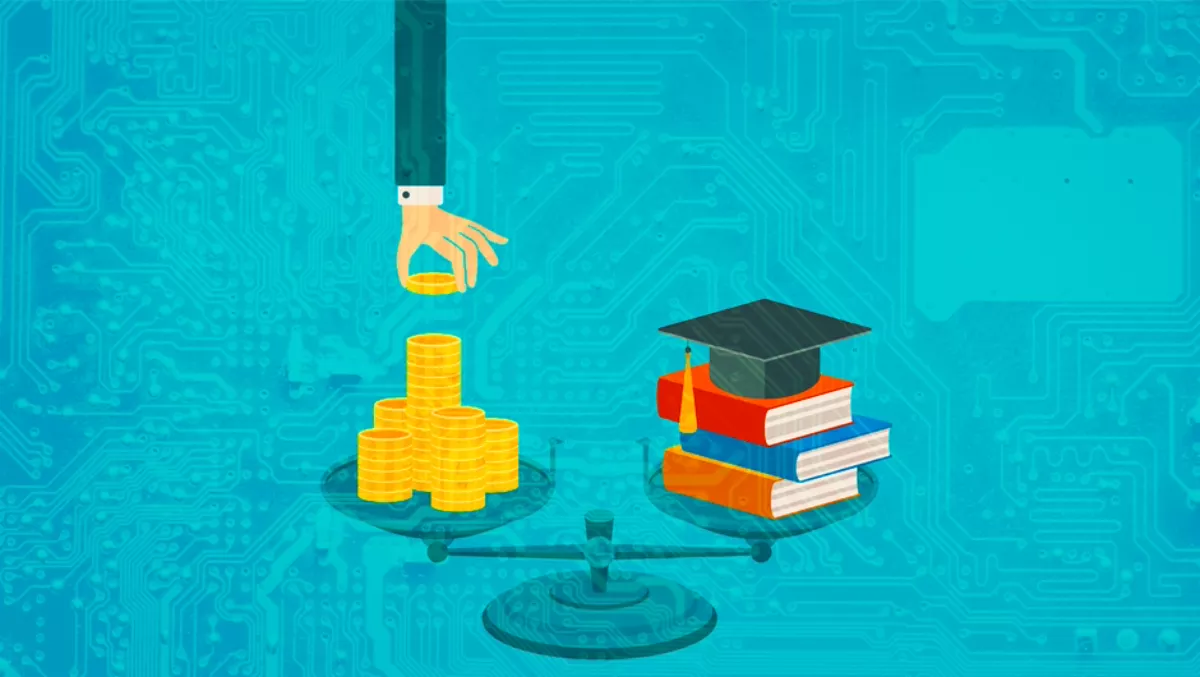 Was education sector shortchanged by shortsighted budget?
By Matthew Bain,
29 May 2017
FYI, this story is more than a year old
Last week's Budget 2017 announcement has hit a sour note with the education sector, as concerns of underfunding and a lack of vision echo through many of the comments. The Post Primary Teachers' Association (PPTA) has spoken out, dubbing the budget a timid sprinkling of coins. PPTA President Jack Boyle says he is concerned the a lack of future planning for an industry that prepares New Zealanders for the future. "Secondary teachers who were hopeful for an education budget that looked to and planned for the future, for children and for teachers were disappointed today. "Education is the intervention that makes the single biggest difference in people's lives. Failing to provide the tools and resources needed to make that an equitable reality for every child is a sad failing." New Zealand Educational Institute Te Riu Roa (NZEI) comments reflect this disappointed sentiment, saying education lost out in the Budget announcements.
NZEI President Lynda Stuart says the minimal increase is pitiful and refers to Prime Minister Bill English's pie related social media campaign on the day of announcements. "It was frustrating to see the Government boast about what amounts to a $2-a-year increase for targeted funding for "at risk" children – less than the cost of the Prime Minister's Budget Day pie. "We were hoping for a major boost for education, but this wasn't even a catchup [...] This is a devastating blow to a sector that has been struggling to make ends meet and give our children a quality public education." Primary and secondary school representatives were not the only organisations to call out the budget's alleged failings, as the Early Childhood Education Council (ECE Council) also voiced their concerns. ECE Council CEO Peter Reynolds says Budget 2017 is the seventh year in a row funding has been stripped from early childhood. "Hindsight makes it clear this government is committed to a cynical strategy of cutting funding for our youngest of children one little bit at a time so as to avoid the public attention that would arise were they to state their real goals, and implement their policy in one big hit." Reynolds says they've seen a loss of $15,000 in funding a year since 2010. Even Microsoft New Zealand's education lead, Evan Blackman, has voiced fears the Government is failing to consider digital technology. Blackman is concerned this will relegate New Zealand students to a "second class digital education" which effectively hamstrings digital fluency initiatives. He says there seems to be a disconnect between the Ministry of Education's current digital focus not being reflected in budget allocation. "The government has missed a beat here and delivered a largely unimaginative Budget from an education point of view. "While there is a nod to STEM and investment in operational training, there is nothing that stands to address the uphill battle we face to addressing the high proportion of Māori and Pasifika students for example who are over-represented in under-achievement statistics. As it stands the government is truncating its own aspirations towards improving digital literacy and infrastructure, and it will undoubtedly come back to bite us." There were commendations amongst the critique, with several organisations acknowledging what they felt were the few things Budget 2017 got right. Boyle says a redeeming feature of the budget is a solid allocation of funds to develop more Māori resources and a fiscal nod to struggling schools. "Having said that, some positives are $7.5 million over 4 years for developing Māori curriculum resources and $1.2 million over 2 years for statutory inventions for schools that are struggling." Reynolds also found a silver lining for ECE in Budget 2017. He says the Government has earned some praise for allocating $35 million over four years to give benefit-dependant households access to childcare services.
Finance Minister Steven Joyce read Budget 2017 to the house last week. He mentions education several times in his speech and says Government is investing in expanding education services.
"We are therefore allocating $7 billion over four years to sustain and expand public services in health, education, law and order and social development.
"This investment reflects our commitment to meet the requirements of a growing population while investing prudently in the core services Kiwis rely on."
Education Mentions in Budget 2017:
$132.1 million for Tertiary Education, Skills and Employment.
$1.1 billion in New Zealand's Education Sector, including $767 million for funding roll growth and demand, a $61 million increase in operational grant funding for schools, and $35 million in targeted additional funding for early childhood centres.
$392.4 million for six new schools, two school expansions, 11 special education satellite units, and 305 additional classrooms nationwide.