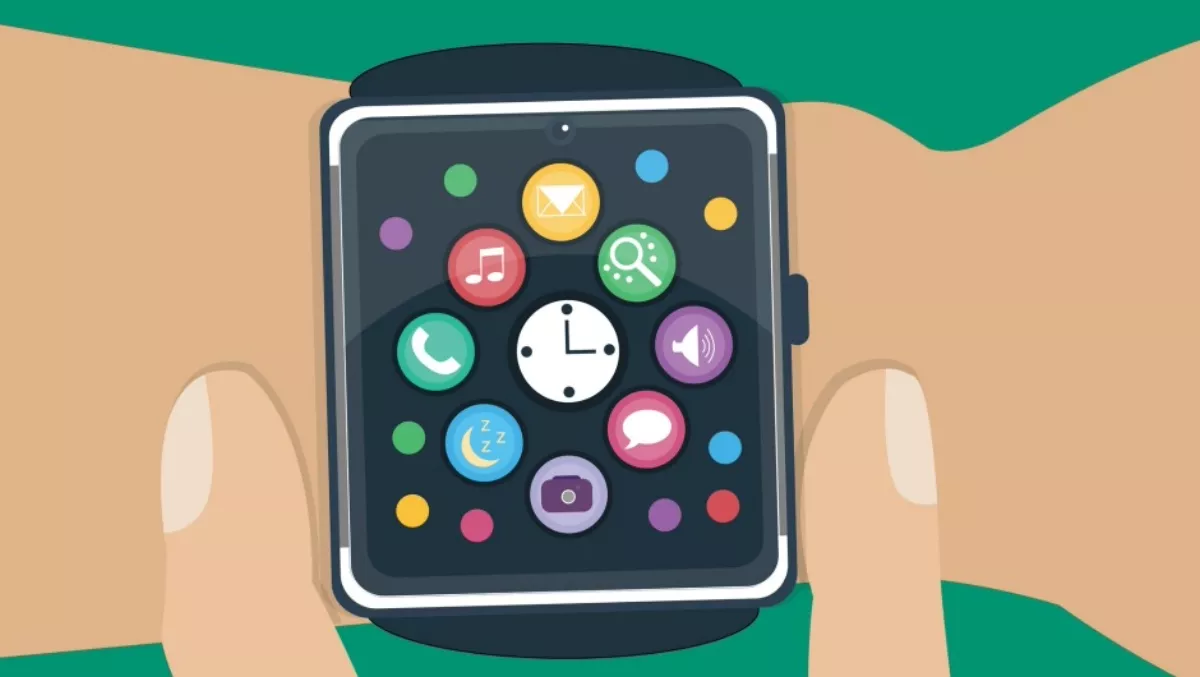 Wearables in the classroom - it's all the rage
By Catherine Knowles,
Thu 26 May 2016
FYI, this story is more than a year old
Wearables are becoming commonplace in our everyday life, and are now being heartily adopted by schools around the world to engage students and enhance the learning environment, according to a new report by Technavio.
According to the analysts, classroom wearables are growing in popularity on a worldwide scale, and the global market will reach more than US$6 billion in revenue by 2020.
Jhansi Mary, one of Technavio's lead analysts for education technology, says, "Educational institutions investing in learning management systems and learning content management systems have made development of content faster for academicians and education experts.
"To enhance the use of technology for classroom engagement, the market will likely witness a growing demand for hardware products such as wearable devices that offer a conducive platform to run education software and applications. This will act as an aid to the overall growth of the market over the next four years."
According to Technavio, the most popular classroom wearables are wrist-worn equipment (48.5% market share) and head gear (35%), with other accessories, such as clip-ons or jewellery type technology, also used in schools.
Wrist-worn equipment
The global classroom wearables technology market by wrist-worn equipment was valued at US$810 million in 2015. The wrist-worn wearable technology segment will grow at a significant rate during the forecast period, Technavio finds. Wrist-worn equipment consists of devices such the Apple watch, Samsung Smart watches, and fitness tracker bands offered by the likes of Fitbit and Garmin, among others, according to the analysts.
Fitness trackers monitor and track fitness-related metrics like heartbeat, quality of sleep, and other steps taken through the day and are then synced to computers or smartphones to track data. Fitness trackers are generally used for students in their physical education classes and during sports activities. These fitness trackers are also used for wellness programmes as they help track healthcare expenses of students and faculty.
Smart watches are computerised wristwatches that look very similar to traditional watches but have additional functions. Most smart watches are companion devices paired with a smartphone through Bluetooth and near-field communication to connect to the internet. Smartwatches are loaded with various apps that have distinct, useful functions and as such find increased adoption by faculty members, Technavio says. These devices are useful in taking attendance, tracking behaviours, and assessing performance, according to the analysts.
Head gear
The global classroom wearables technology market by head gear was valued at US$470 million in 2015. Head gears range from virtual reality to augmented reality devices such as Microsoft's HoloLens, Facebook Oculus, and Google Glass. The head gear devices market is anticipated to grow at a significant rate during the forecast period, Technavio finds.
These inventive products are often being utilised in offering interactive digital content, and are immensely beneficial for students as it provides them with virtual environments that are otherwise considered dangerous for a physical visit, Technavio says.
For instance, VR devices offer visual trips to hazardous locations such as oil fields or offer simulation like flying an airplane. AR helps in direct or indirect view of a physical, real-world environment whose elements are supplemented by computer-generated sensory inputs such as graphics, video, sound, or GPS data.
Devices such as smart glasses, which are AR-enabled, reflect projected digital images that are useful for a classroom setup. In addition, as many of these devices come with cellular technologies like Bluetooth and Wi-Fi capabilities, they are capable of running self-contained mobile apps that improve classroom interactions.
What about the rest?
The global classroom wearables technology market by other accessories was valued at US$180 million in 2015. The others segment consists of devices such as wearable cameras, ring-type wearables, and clip-ons. Devices such as wearable cameras are an extension of smartphone cameras that enable hands-free functionalities. Many wearable cameras not only capture photos and videos but also transfer them in real time.
There are other ingenious devices that are centred around games, arts, and other creative activities, Technavio says. For instance, Keyglove is a wireless glove that helps students in gaming, design, art, music, data entry, and device control. Another good example is Muse, which is a brain-sensing headband that helps assess reactions to acertain the degree of conduciveness it carries. Muse tracks students' brain activities through a smartphone or tablet, and it detects activities that help them improve their focus on studies.