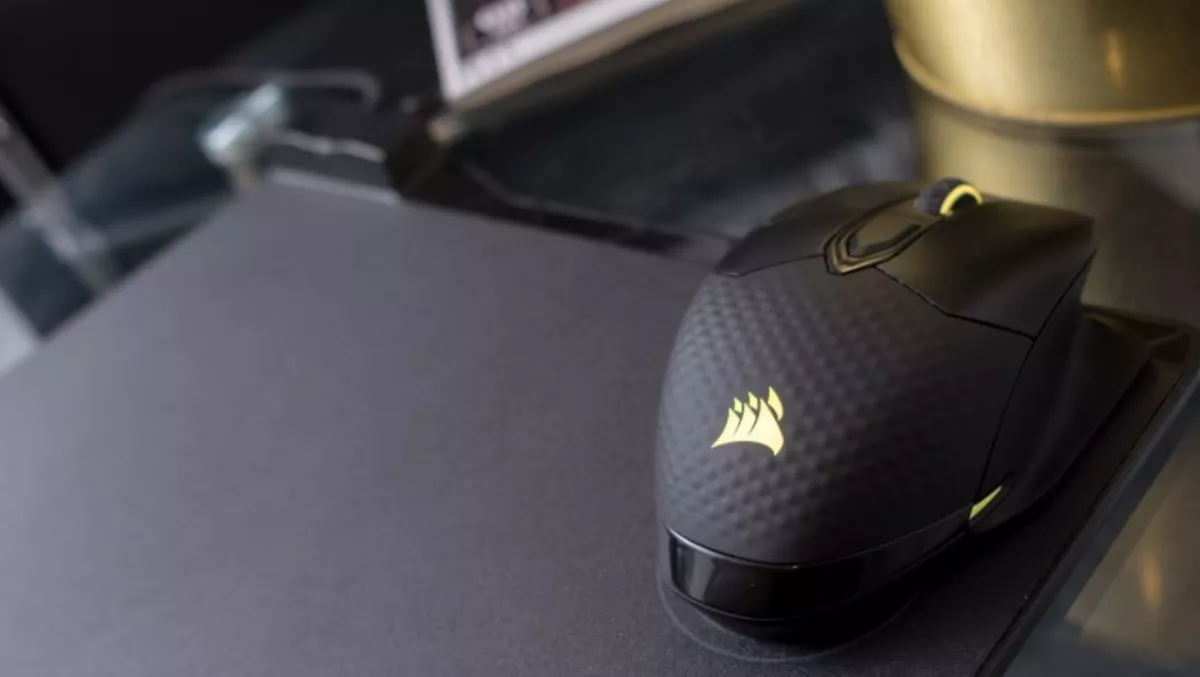 What I love about the Corsair experience
By James Fraser,
Tue 15 May 2018
FYI, this story is more than a year old
After a recent experience with a range of Corsair products the Dark Core SE wireless QI-enabled mouse and MM1000 QI wireless charging mouse pad are by far my favourite.
The Dark Core SE mouse fit my hand perfectly and was very comfortable.
The separate zones for customising the RGB lighting are great for making it exactly the way you want it, rather than having a single style for the whole mouse.
It also has very customisable DPI with support for multiple profiles (and multiple settings per profile).
The DPI lighting can be customised per profile with a DPI indication colour and sniper indication colour.
When the Dark Core SE mouse is paired with the MM1000 wireless charging mousepad, the movement is very smooth.
It was probably the smoothest I have ever felt a mouse glide across a surface. There's also plenty of space on the mouse pad, even when I have my phone charging on the QI-enabled corner.
There's a LED indicator in the corner the indicates when the mouse pad is wirelessly charging a device, which is very useful since the QI receiver can be in vastly different places across different devices.
For example, in the Dark Core SE mouse, it's right up to the front by the logo, but in my Samsung Galaxy S7 Edge, it's in the centre. This means you may have to move the device around a little until the indicator lights up.
The MM1000 wireless charging mouse pad does require two USB 3.0 ports, however, so you'll want to make sure your computer has at least two of them.
Mine has two on the front, but as far as I can tell, that's all it has, which means the mouse pad alone takes up all available USB 3.0 ports, and there are many devices around that work best with USB 3.0. The cables are also quite bulky, but they do have enough length to be wrapped around something so that they're mostly hidden. In conclusion, the range of Corsair products I used over the past week provided quite a smooth and customisable experience.