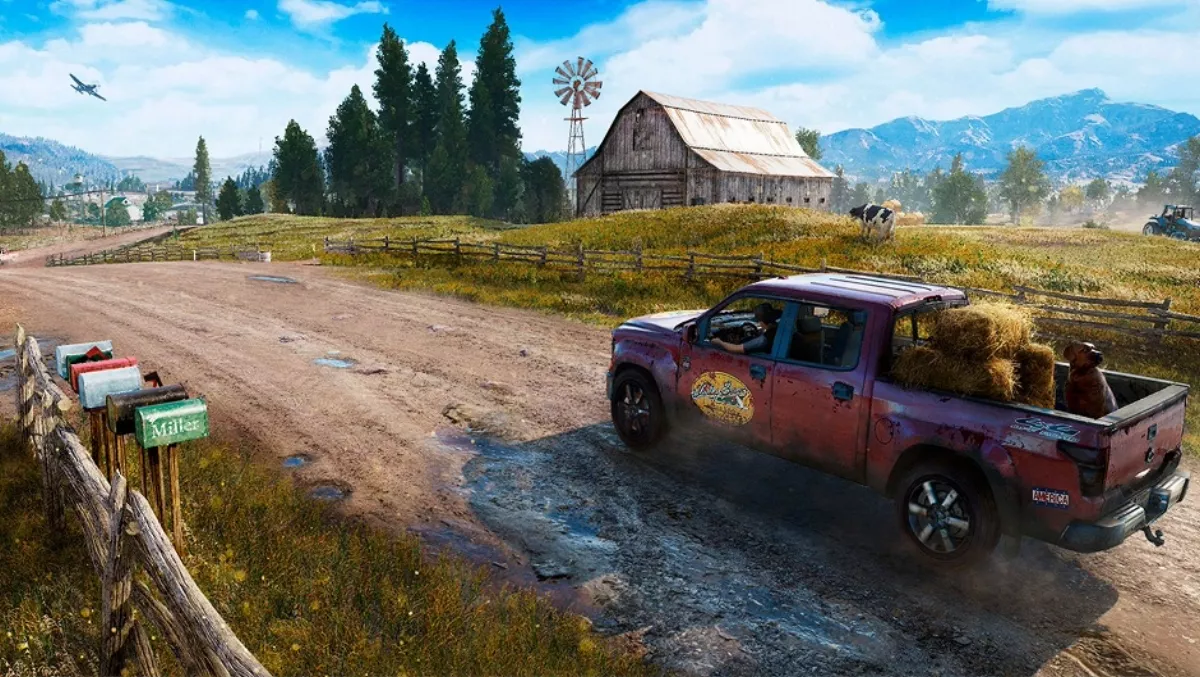 What we know about Ubisoft's huge Far Cry 5 game so far
By Damian Seeto,
Mon 29 May 2017
FYI, this story is more than a year old
Ubisoft is set to revitalise the Far Cry series once again as the publisher has now spilled all the beans about Far Cry 5. It looks like it could be the biggest game in the franchise to date. Far Cry 5 will be released on February 27th, 2018 and will be available to play for the PC, PS4 and Xbox One. The game is also compatible for PS4 Pro and the upcoming Xbox Project Scorpio console coming out later this year. This is the first Far Cry game to be set in America as you play a junior deputy in the fictional setting of Hope County. Montana. The villains are a cult known as the Project at Eden's Gate. They want to take over the county by any means necessary. As the player, you have to liberate the community. Much like other Far Cry video games, the player will partner up with NPCs as they will form the resistance. This game will not be a linear experience because the state of Montana is a huge place. You will be able to pilot planes, drive cars, ATVs, boats and more. Battles will take place at land, sea and air! Not only are vehicles diverse, you will also have a large selection of weapons. These include the likes of guns, grenades, baseball bats and a whole lot more. Players can also recruit "Guns for Hire" in order to fight the evil cult members. More details about the game will be announced in the near future so stay tuned.