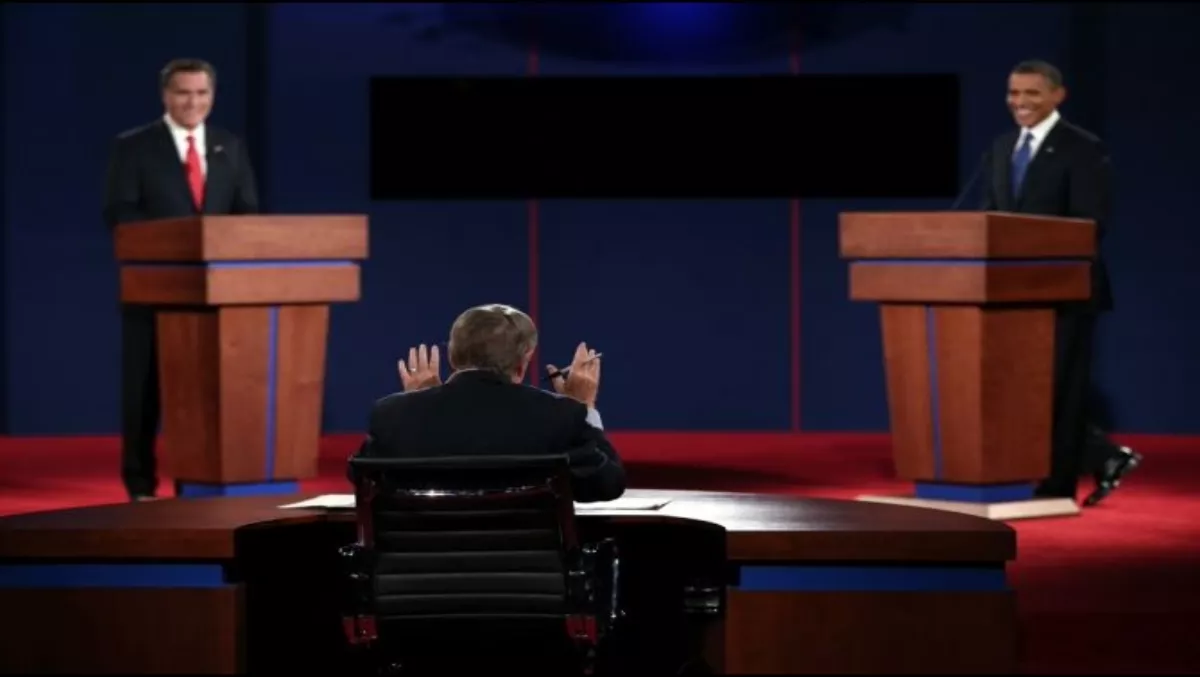 Whitehouse candidates debate Apple issues
Thu 18 Oct 2012
FYI, this story is more than a year old
Apple's manufacturing jobs in China were a hot topic during the U.S. presidential debates last night, with both candidates offering their opinion on the topic.
Barack Obama and Mitt Romney each answered one of the last questions in the debate, discussing how to bring Apple manufacturing jobs 'back' to the U.S.
"The iPad, the Mac, the iPhone — they're all manufactured in China," asked moderator Candy Crowley.
"One of the major reasons is labor is so much cheaper there. How do you convince a great American company to bring that manufacturing back here?"
Romney went first, arguing Apple's current employment deals in Asia are problematic for the country, saying:
"We can compete with anyone in the world as long as the playing field is level," he said.
"China has been cheating over the years — number one by holding down the value of their currency, number two by stealing our intellectual property, our designs, our patents, our technology.
"There's even an Apple store in China that's a counterfeit Apple store, selling counterfeit goods.
"They hack into our computers. We will have to have people play on a fair basis.
"We have to make America the most attractive place for entrepreneurs."
But the president disagreed, insisting the country did not want such low-skilled low-waged jobs.
"There are some jobs that are not going to come back," Obama said.
"I want high-wage, high-skill jobs.
"That's why we have to invest in advanced manufacturing [...] make sure that we have the best science and research in the world."
Obama stressed the need to find "the next Apple" across the country, arguing:
"If we're adding to our deficits for tax cuts for folks who wouldn't need them, and we're cutting investments in research and science that will create the next Apple … we will lose that race.
"If we're not training engineers to make sure they're equipped in this country, then companies won't come here."
The debate follows revelations earlier this week that Apple manufacturer Foxconn has admitted hiring teenagers as young as 14 to work in their Chinese factory, raising fresh questions over labour rights in the country.
The Apple manufacturer made the admission after labour rights activists in China accused the company of using student interns as a cheap source for work.