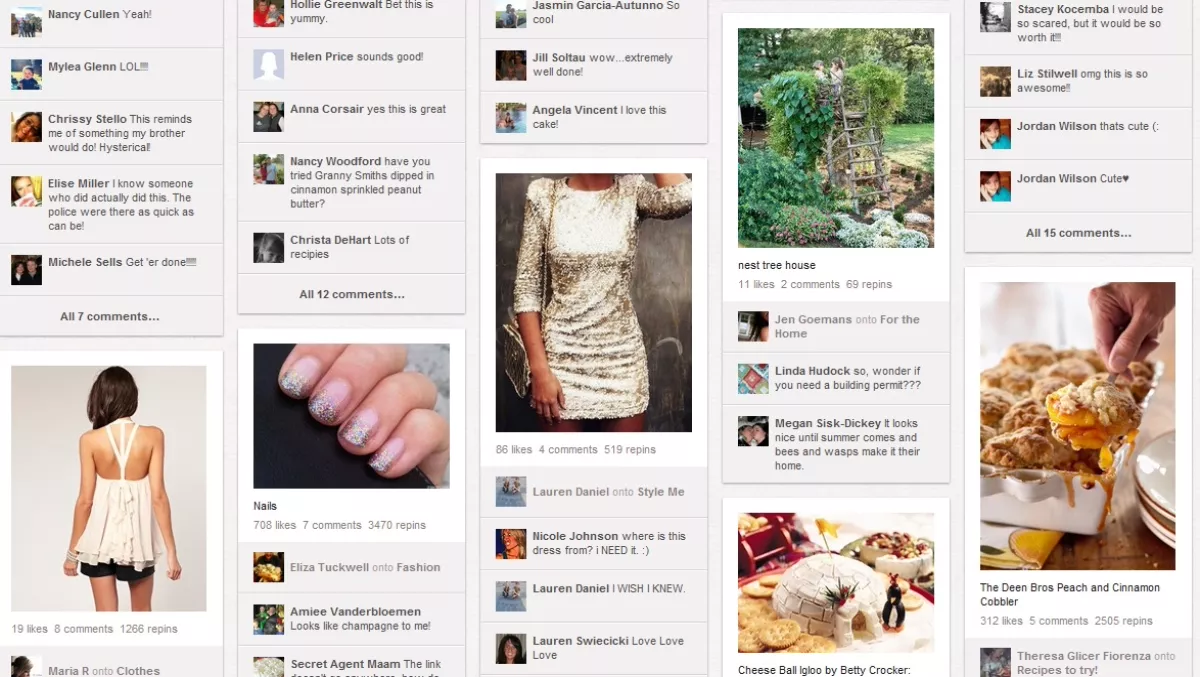 Why the interest in Pinterest? - Updated
FYI, this story is more than a year old
It was named the best new startup of 2011 by TechCrunch and one of the 50 best websites of 2011 by Time. It's ranked in the top 10 social networks tracked by Hitwise, and according to comScore grew its user base by 10 times in the last six months. It's also been valued at US$200 million, by VC firm Andreessen Horowitz.
It's Pinterest, a site that describes itself as an 'online pinboard', a place to post and share pictures of fashionable people and products.
Once signed up, the user can upload their photos to their pinboard, or 'pin' images they spy online.
Although there are the occasional lolcats, demotivational posters, and other standard internet bilge, the emphasis is definitely on style, particularly clothing, housewares, and makeup.
Food is another commonly pinned item, as you can 'pin' an image of a meal or dessert and include a link to a recipe.
As you'd expect, the site's userbase is mostly female; Techland says 97% of Pinterest's Facebook friends are women, while Visual.ly has estimated women account for 83% of visitors in the US (but, oddly, only 44% in the UK).
The Wall Street Journal has also noticed the site's success, but points out that, like other networks, drawing an audience is only the first part of the challenge – the second is how to make money from them.
Still, with 11.7 million unique visitors in January, interest is clearly gathering in Pinterest. Go here to request an invite and try it for yourself.
Update: TechDay requested an invitation to Pinterest yesterday and received one in about six hours, so don't let the 'invite-only' system fool you, you're going to be up and running within a few hours.