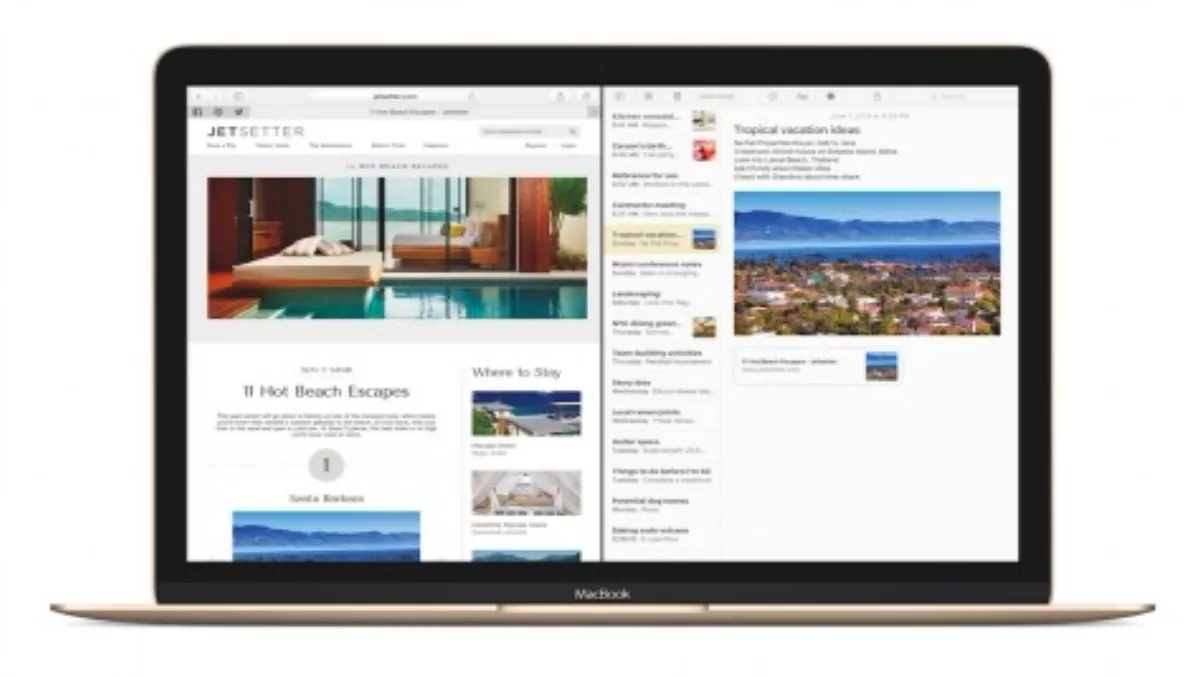 From Yosemite to El Capitan, Apple scales new peaks
FYI, this story is more than a year old
Apple says its next major release of OS X – dubbed El Capitan – focuses on speeding up performance and offering a richer user experience.
Craig Federighi, Apple senior vice president of software engineering, says El Capitan further refines the Mac experience with enhancements to window management, Spotlight and built-in apps, and improved performance so everyday activities from launching apps to accessing email are faster and more responsive.
The new operating system, expected to be available in northern fall, features an 'even smarter' Spotlight, generating results for more topics, including weather, stocks, sports, transit and web video. The Spotlight window can be resized to display more results, and moved anywhere on the desktop, and natural language can be used to find documents and files on your Mac based on when they were created or who sent them to you.
Apple says built-in apps will be even more streamlined with Safari featuring pinned sites to keep favourite sites open and active, and new mute button to silence browser audio from any tab.
Mail introduces Smart Suggestions, which recognises names or events in a Mail message and prompts you to add them to contacts or calendar with one click.
Swiping to delete messages, à la iOS, has also been introduced and locations can be added to photos. Third-party editing extensions will also be able to be downloaded from the Mac App Store and accessed from within the Photos app.
New window management features have been introduced, allowing users to automatically divide their screen between different apps in 'Split View'.
Users will also be greeted with a new system font, San Francisco, which Apple claims 'looks stunning on a Retina display'. No mention was made of how it looks for those of use without Retina displays.
On the performance front, Apple says El Capitan will boost system-level rendering by up to 50%, and efficiency by up to 40%, thanks to Apple's Metal graphics technology.
The company claims Metal also takes full advantage of the CPU and GPU, delivering up to 10 times faster draw call performance for a richer, more fluid experience in games and pro apps.
El Capitan will be available from July for beta testing.