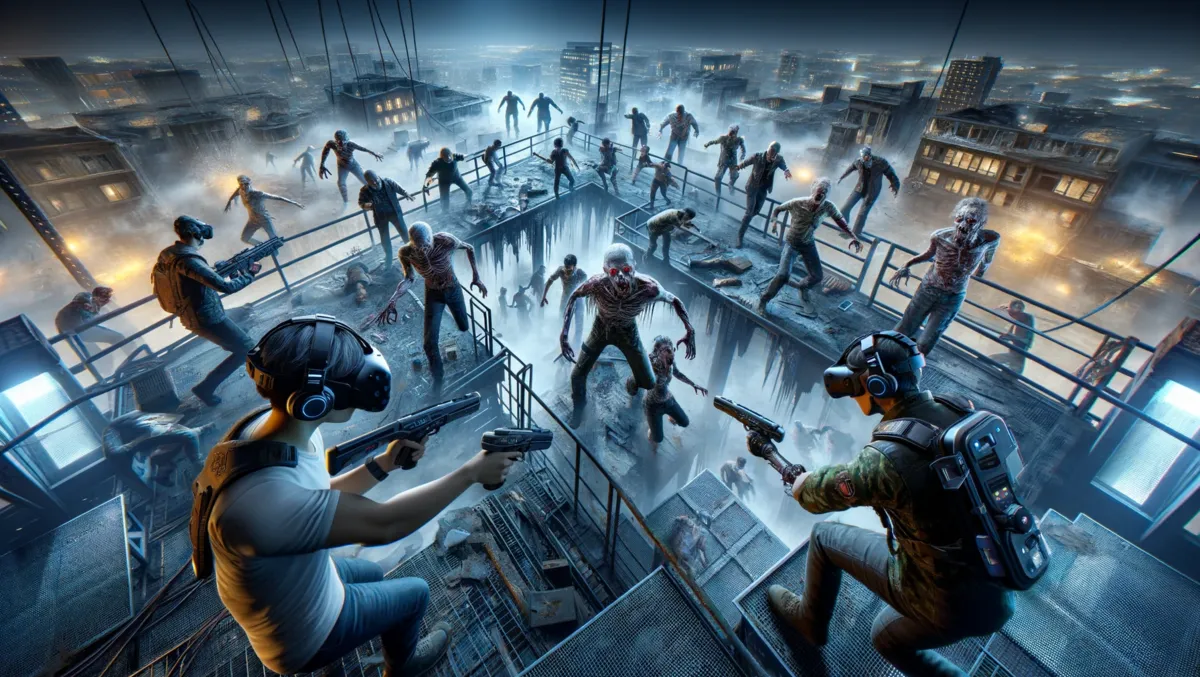 Zero Latency launches the most advanced VR zombie adventure
Zero Latency, a global leader in immersive entertainment and the creator of the largest free-roam VR network in the world, has unveiled its latest and most thrilling venture yet - Outbreak. This heart-pounding free-roam VR zombie adventure is set to redefine the VR gaming landscape with its grandiosity and intense action.
Developed in Melbourne, Australia, Outbreak takes players on a gripping journey through a zombie-infested world. Gamers will find themselves facing ultra-realistic zombies, brought to life through motion capture of live actors. What sets Outbreak apart is the sheer scale of the gameplay, spanning over 2,000 square meters and accommodating up to 8 players in its vast arenas. The game promises unforgettable moments and an epic boss battle, an unprecedented feat in the VR gaming world.
Tim Ruse, CEO at Zero Latency, expressed his excitement for the game, stating, "Outbreak is our most epic adventure yet, and we can't wait for everybody to play through this terrifying, exciting game that is unlike any other on the market." He emphasized the dedication of the development team in making Outbreak a polished and thrilling experience, built upon insights gained from over 3 million games played across seven different experiences.
Outbreak's storyline is equally compelling. Players take on the role of a team of soldiers on a mission to find a cure for a zombie virus. As the plot unfolds, the building housing the cure is breached, and the players must navigate treacherous rooftops and engage in epic battles with the undead. The fate of the world hangs in the balance, and players' skills, teamwork, and determination are put to the ultimate test.
Zero Latency recently celebrated an impressive milestone, having hosted three million plays worldwide. The company is committed to offering the best technology and immersive experiences, setting the standard in the free-roam VR industry. Players enjoy a level of freedom of movement and agency previously unmatched, all without the need for cumbersome backpacks, wires, or other distractions.
Outbreak is now available at over 80 Zero Latency locations across the globe, with each player receiving a personalized video of their thrilling gaming experience. Zero Latency, as the world's largest free-roam VR network, continues to push the boundaries of immersive entertainment, captivating over 3 million players worldwide since opening the world's first free-roam VR venue in 2015.
Eight years after introducing the world to the concept of free-roam virtual reality, Zero Latency remains at the forefront of immersive entertainment. Their dedication to offering unparalleled experiences in vast, untethered virtual worlds continues to excite and engage gaming enthusiasts around the world.