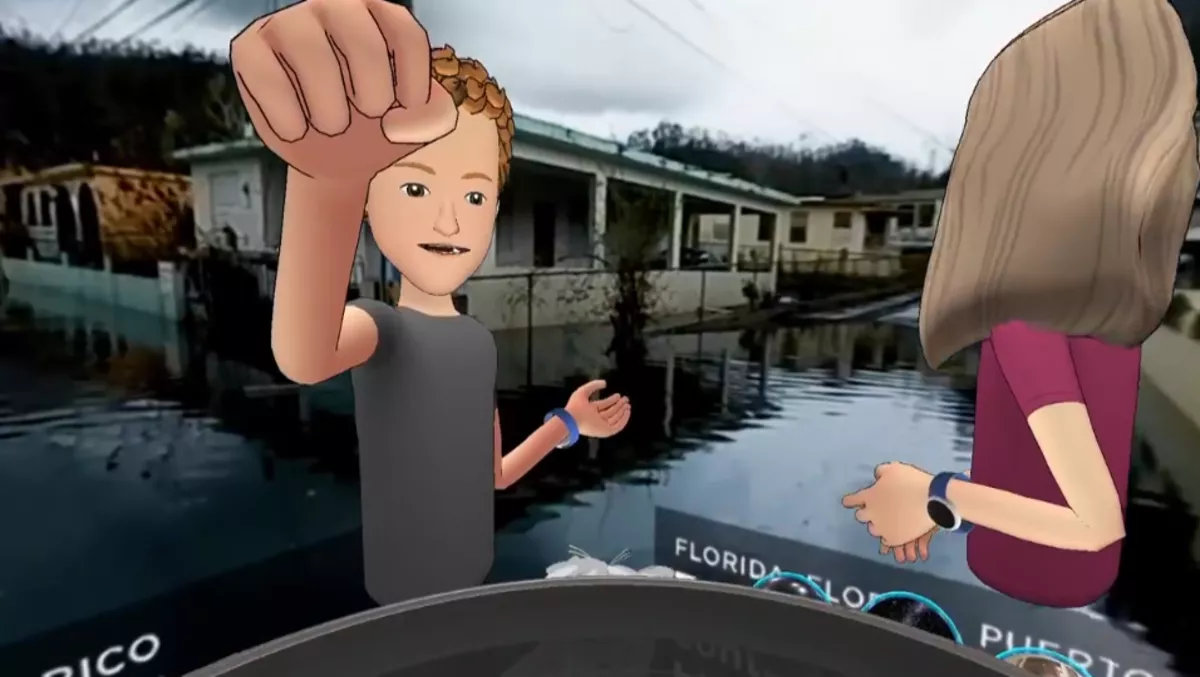 Zuckerberg jumps into the frying pan with 'insensitive' VR live-stream
By Jacques-Pierre (JP) Dumas,
Thu 12 Oct 2017
FYI, this story is more than a year old
Six months ago, The Facebook team launched the Facebook Spaces beta, a first step toward building VR as a social platform.
People are now using Spaces to connect with each other, express themselves, and have fun.
Facebook aims to continue to build on that foundation.
They announced new ways for people, including developers and artists, to create, share, and interact with engaging, immersive experiences like never before.
They're tapping into the Facebook platform to connect people across virtual and non-virtual worlds, so everyone can share VR experiences, no matter what device they're on.
The world of social VR is still new, and Facebook states that they are constantly learning how to bring meaningful experiences to people.
A lesson it seems Zuckerberg had not yet learned.
In a Facebook livestream showing off Spaces, he transported himself and one of his executives to a Hurricane ravaged Puerto Rico.
During this stream, he received a lot of heat from the media for being insensitive to the setting.
The prime example making the rounds on the internet is when he high fives the executive in front of water damaged homes.
Now, in my opinion, the stream wasn't well thought out at all, but I also don't think Zuckerberg deserves all the heat that he has been getting.
In fact, the entire stream was to discuss Facebooks efforts to help Puerto Rico recover.
The stream may not have been pulled off with finesse, that doesn't mean the intentions should not be acknowledged.
Zuckerberg states in the comments of the stream, "One of the most powerful features of VR is empathy.
"My goal here was to show how VR can raise awareness and help us see what's happening in different parts of the world."
"I also wanted to share the news of our partnership with the Red Cross to help with the recovery, reading some of the comments, I realise this wasn't clear, and I'm sorry to anyone this offended."
A large chunk of the commenters on the video thanked Zuckerberg for his contributions and realised what a boon technology like this could be.
One commenter stating, "I think it's a great breakthrough in technology Mark and Rachel, using satellite images and your own icon to establish a great look at things and bring more together fast with less harm."
Another stating, "Thank you for bringing light at what is going on in our beautiful island."
The clarification did not stop the outrage, however.
I have a sneaking suspicion that this may just be the internet's latest, 'let's be angry at this thing we only vaguely know about'.
The good news for Zuckerberg is by tomorrow the world will have moved on to the next outrage.