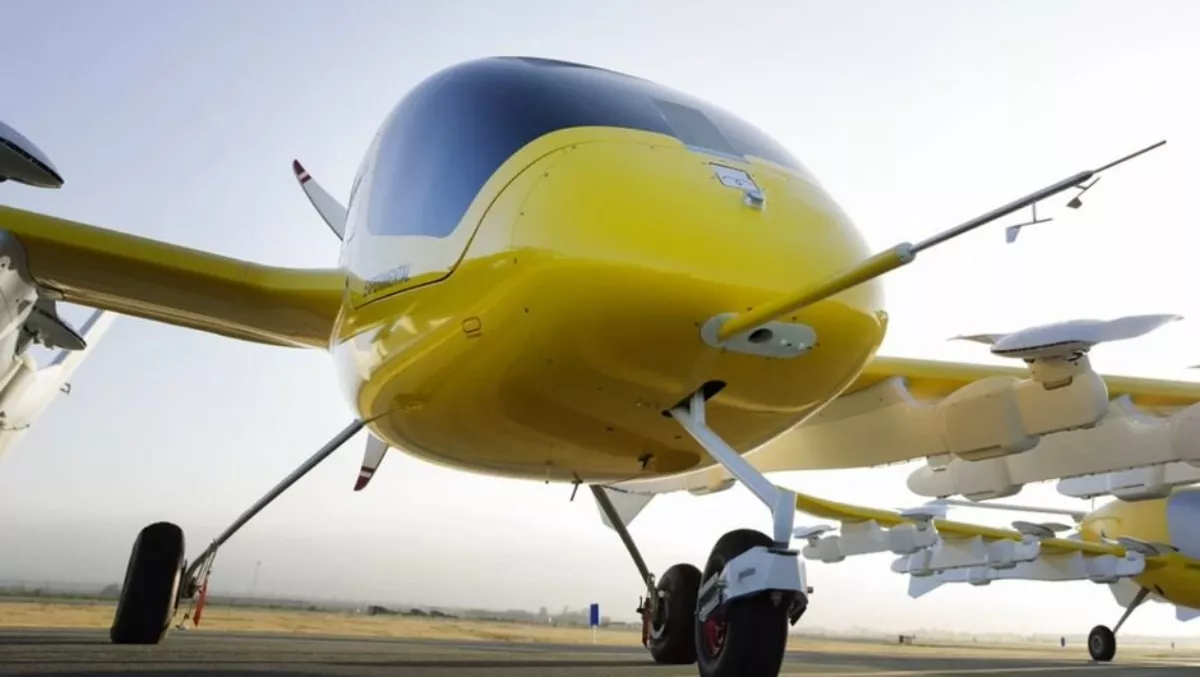 Air NZ backs the future of electric air taxi in NZ
FYI, this story is more than a year old
New Zealand is one step closer to autonomous electric air taxi services, thanks to Air New Zealand and Zephyr Airworks. The two companies have committed to a 'long-term relationship' to make autonomous electric air travel a reality, but it's still a while away yet.
Zephyr Airworks is the company behind the world's first autonomous electric air taxi called Cora.
"One day, everyday people across the globe will be able to use Cora to bring flight into their lives. While we are not at that point yet, we are showing people what is possible," says Zephyr Airworks chief executive Fred Reid.
Earlier this year Zephyr showcased Cora the air taxi in Canterbury, where it underwent testing.
Reid says that Air New Zealand is one of New Zealand's best-known international brands.
"With its culture of innovation, high standards, and vision for a sustainable future, Air New Zealand is the perfect partner to help us reinvent mobility for everyday flight in New Zealand."
According to Air New Zealand CEO Christopher Luxon, his company is committed to embracing technologies that make life easier – and cleaner, particularly when clean energy solutions for travel are involved.
"Through the development of their autonomous electric air taxi Cora, the possibility of getting from A to B quickly and safely, and also relieving the impact of polluting emissions, is very real indeed," Luxon says.
"We've been impressed with Zephyr Airworks' innovative and considered approach and our core values are aligned when it comes to delivering reliable, convenient and sustainable air travel that will benefit all New Zealanders."
Luxon adds that Zephyr Airworks is one firm that's redefining personal mobility to make it easier for everyone to get around.
"Zephyr Airworks' innovative technology and commitment to New Zealand make them an ideal partner for advancing the future of travel in New Zealand."
"Both companies see the potential for our airspace to free people from the constraints of traffic and its associated social, economic and environmental impacts.
Zephyr Airworks will work alongside New Zealand regulatory agencies, government, community, iwi and business.
The company says it is connecting with local communities to make sure flight becomes a reality for people all around the world.
During Zephyr Airworks' testing, Christchurch Mayor Lianne Dalziel commented that it was exciting to see first-hand what the taxi will offer future generations.
"This aircraft represents the evolution of the transport eco-system to one that responds to a global challenge around traffic and congestion and is kinder to the planet. This is a fully electric aircraft that rises into the air like a helicopter, flies like a plane and then lands again like a helicopter," she said at the time.
Uber has also announced its intention to launch flying taxis (called Vertical takeoff and landing or VTOL), under the name Uber Elevate.
Related stories
Top stories