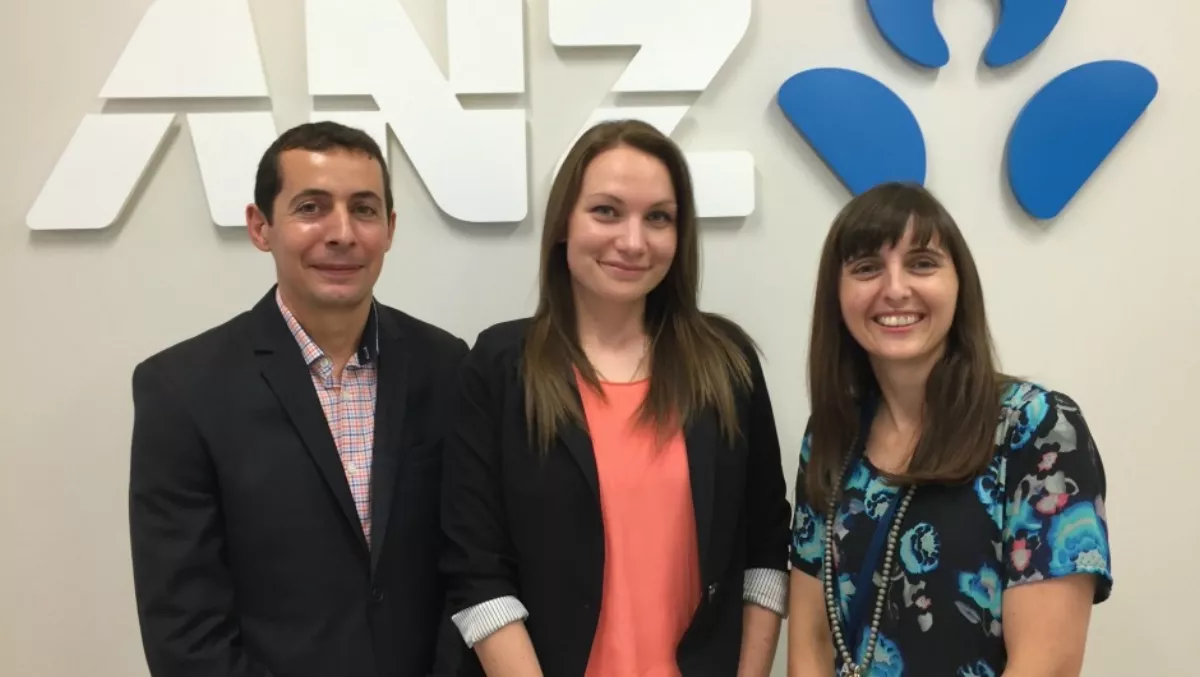 ANZ and WelTec announce top female IT student
FYI, this story is more than a year old
ANZ Bank has announced the winner of the 2016 Top Female Student in ICT award at Wellington Institute of Technology (WelTec) to coincide with International Women's Day this week.
On top of being recognized as the top female student in ICT, Andrea Wolff, a second year Bachelor of Information Technology student, was also rewarded with an internship at ANZ.
"Studying IT is the best decision of my life," says Wolff. "I'm so excited about the future. When I decided to study IT I was working in health office administration, but decided I needed to challenge myself by doing more study and getting out of my comfort zone," she explains.
"I knew nothing about IT and had no computer background at all.," Wolff adds.
"IT and particularly programming, which I'm majoring in, has allowed me to experience a whole range of skills and different aspects of IT including software testing, project management, database design and management, along with system analysis and design and information systems management," she says.
Wolff encourages other women to give IT a try.
"There are so many fantastic opportunities. IT is my passion and doing academic study has enhanced not only my mind, but all other aspects of my life," she says.
"I now find I'm not afraid to try new things. I think: I can do that, I am going to be an IT engineer, this other stuff is easy.
Addressing the decline of women entering the IT industry is a key concern for ANZ, which employs more than 1000 people in its technology team.
To help reverse the trend, New Zealand's largest bank has been working with WelTec in a partnership for the last two years. This includes recognising outstanding female talent through yesterday's award and other initiatives, including a highly sought after internship programme.
"The gender imbalance in New Zealand's IT workforce at the moment isn't looking good for IT or for banking, and the downward trend is concerning," says Craig Bunyan, General Manager Technology, ANZ New Zealand.
"Females make up just 25% of the workforce and fewer women are studying IT at tertiary level," he says.
"Unfortunately a lot of talent isn't even considering a career in technology and we're missing out on the enormous value they can bring," Bunyan explains.
"For us, having a diverse workforce means we can deliver better solutions for more of our customers," he says.
"With one of the largest Schools of Business and IT in the country and 480 people studying IT at degree and post graduate level, WelTec was the ideal partner to work with to start addressing the skills shortage and gender imbalance," adds Bunyan.
WelTec's chief executive Chris Gosling says encouraging more women to study IT is a priority.
"There are so many opportunities in the sector for trained people. This year 15% of our IT students at WelTec are female," he says.
"We all need to do more to encourage women to study this field. Women can and do study IT at any level – from certificates through to degrees, post graduate programmes or a Master of Information Technology – there are plenty of opportunities.
"Partnerships with ANZ will help to transform the profile of IT and bring more talented women into the sector," Gosling adds.