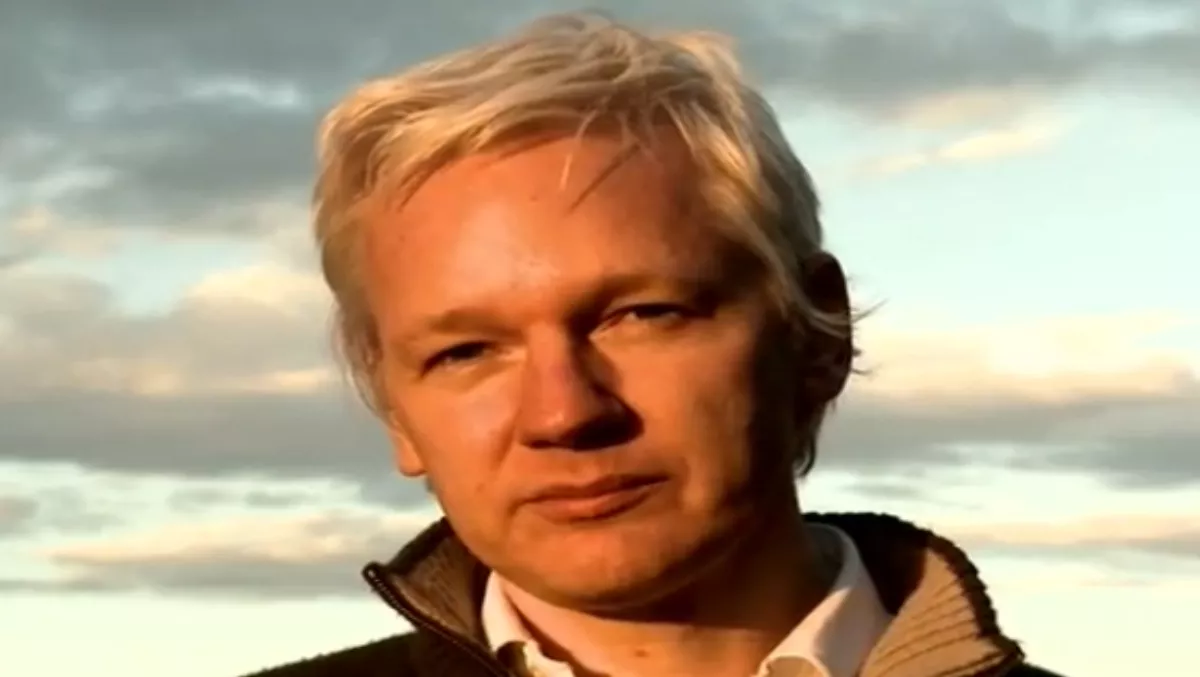 Assange asks US to end 'Wiki witch-hunt'
20 Aug 2012
FYI, this story is more than a year old
Julian Assange has asked the U.S. government to call off a 'witch-hunt' against his WikiLeaks website, his first statement in two months.
Standing on the balcony of the Ecuadorian embassy in London, Assange's statement called on the U.S. to end their war on whistleblowers, after angering Washington officials by publishing secret diplomatic cables.
With UK police surrounding the building, Assange spoke of his fears that British police could de-recognise the diplomatic building from which he is hiding, under a law passed in 1987.
While UK Foreign Minister William Hague denied the allegations, Assange fears a return to Sweden, where he faces allegations of rape and sexual harassment, could lead to extradition to the U.S. where he believes he would face persecution and long-term imprisonment.
"The United States war on whistleblowers must end," Assange says.
"On Wednesday night after a threat was sent to this embassy and police descended on this building you came out in the middle of the night to watch over it.
"Inside this embassy after dark I could hear teams of police swarming up into the building through its internal fire escape.
"If the UK did not throw away the Vienna Convention… it was because the world was watching…"
Assange, who is still awaiting asylum approval from Ecuadorian president Rafeal Correa, has endured a difficult week with uncertainty surrounding his future and WikiLeaks reporting ten days of constant attacks.
If Assange steps outside of the embassy British officials have warned he faces arrest for breach of UK bail conditions.
Assange, who angered US officials after releasing over 250,000 communications from government embassies in 2010, has been warned he faces arrest from British officials for breach of UK bail conditions if he steps outside of the Ecuadorian embassy.