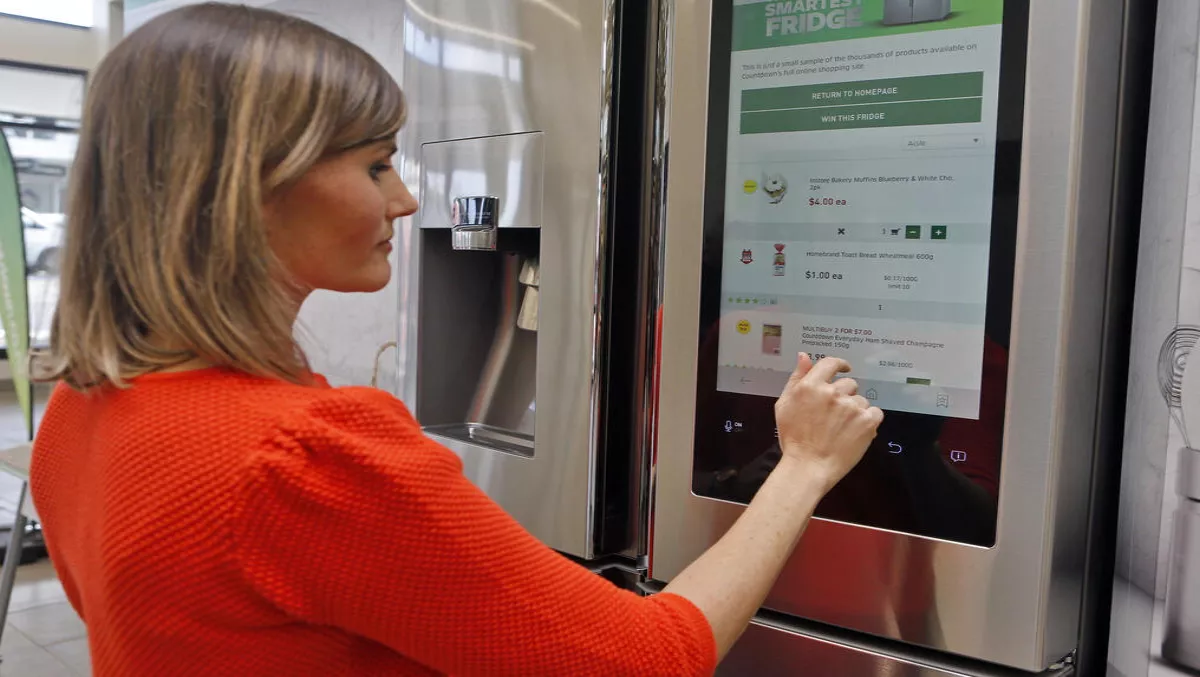 Countdown celebrates 20 years of online with Samsung
FYI, this story is more than a year old
Countdown has just celebrated 20 years and millions of orders since introducing its online grocery shopping platform.
To acknowledge this milestone, the supermarket has teamed up with Samsung to bring Kiwis the future of online shopping - The Family Hub Refrigerator.
With the refrigerator, customers will be able to place their Countdown order via a wi-fi enabled touchscreen.
Sally Copland, Countdown's head of online, says the online shopping experience has come a long way from dial-up days.
"We pushed the boundaries in 1996 when we started with 100 online trial customers, and we're continuing to push boundaries and innovate in the online shopping space today for the same reason, to make things easy for Kiwis," says Copland.
"With the introduction of services such as Click - Collect in every Countdown store nationwide and the future of online shopping with collaborations like the new Samsung Family Hub Refrigerator, we continue to lead and improve the online shopping experience for New Zealanders," she adds.
According to the company, there are more than 80,000 Kiwis shopping online with the supermarket – a number that Copland believes will continue to grow.
"Online grocery shopping is still growing and customers keep changing. We're continuing to drive and innovate in this space, including how we support our community programmes online such as The Foodbank Project, an online foodbank in partnership with The Salvation Army," she says.
"We look forward to continuing to innovate in the online shopping space for another 20 years, and beyond."
The Samsung Family Hub Refrigerator will be showcased at select locations in Auckland, Wellington and Christchurch over the next month, including the Auckland Food Show.