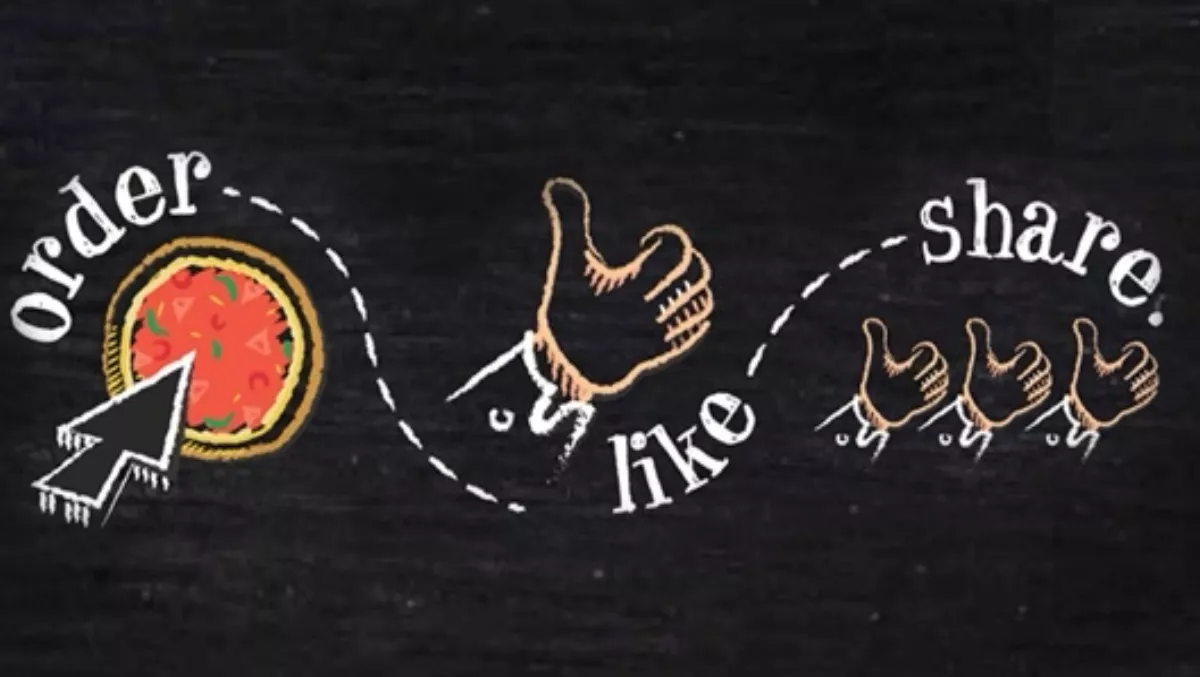 Domino's offers ordering direct from Facebook
09 May 2012
FYI, this story is more than a year old
Domino's just made ordering pizza even easier, with the launch of a dedicated ordering app built directly into the company's Facebook page.
That means the company's 156,000 friends can not only order pizza from their local store, but also 'like' their favourite pizzas, and share both experiences with their friends.
Michael Gillespie, online marketing director for Domino's, says the app brings customers 'a more engaging and social ordering experience'.
Customers can use the open app that shares their experience automatically, or for those who don't want their friends knowing they ordered two large Meatlovers pizzas – 'I'm gonna eat the other one tomorrow' – there's also an option that lets users control what information is shared.
"We wanted to create two approaches to the new Facebook ordering to give our fans the choice of what level of interaction they wanted to share with friends," Gillespie says.
Domino's is offering special prices of $5.99 pick-up for 'Value' pizzas and $6.99 pick-up for 'Traditional' pizzas for all orders placed on the new system before June 4. Go here to check it out.