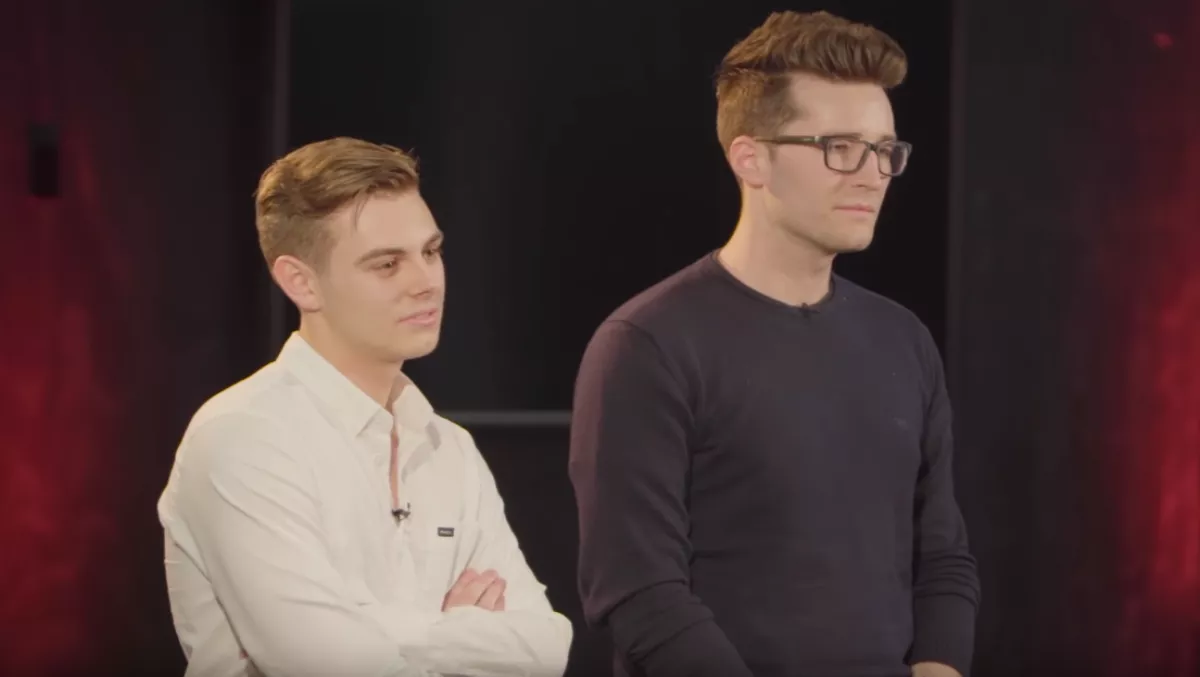 Exclusive interview: Tyler Dye discusses the future of online gaming communities
FYI, this story is more than a year old
Tyler Dye is the CEO of Emblim, a startup social media website.
The website has the goal of becoming the one-stop shop for gaming communities, bringing players from across the globe together on one easy to access website.
When Tyler started his business, he was too young to register it under his name, so his parents had to register Emblim on his behalf.
When the social media site went live late last year Tyler was only 18 years old.
Recently, Emblim has gained quite a bit of steam with its success at Vodafone Xone.
Tyler set some time apart to talk to me about his website, what it offers to gamers and the challenges they still have to overcome.
Tell me about the conception of Emblim, what sparked you to create this website?
The gaming community was segmented and the reason it was happening was that players had to find individual websites geared to their specific games. There was no way to find a gaming community on the web really. That is the core problem we aim for the company to solve. The solution we came up with is a social media platform for gamers, kind of like facebook but more geared to suit the individual communities, a place that reflects a community really well and the games the play.
How are you planning on marketing and drawing in your audience?
We understand that gamers are really different to the general population in regard to marketing, they are less inclined to buy or sign up to things advertised through traditional means. So, we are probably going to go the route of influencer marketing. We plan on working with Youtube personalities and Twitch personalities, by sponsoring them to advertise our product. The good thing about that is that you get to work with people who have a passion for the product, so they are genuine when they try and sell it to their audience.
What sets Emblim apart from other social media websites?
One really cool feature We are looking to implement is called Custom ranks and permissions. It is a feature that fans of World of Warcraft (WoW) would be familiar with, where guilds can create custom ranks and accompanying permissions for their members. It is one of the unique features gaming communities are looking for and we aim at capitalising on that. This coupled with it being a social media website means that players can find their community easily, unlike with a platform such as discord where individuals still have to be invited to join. We offer interconnectivity to players and communities.
Another interesting feature I saw on your website was the vault system, can you explain this upcoming feature to me?
Yes! That is another big feature which will be implemented later on, similar to in-game vault systems communities will be able to store their commodities on our site. The idea is that this will drive the economy of the community, It is like a seal of importance when a community has a vault. It gives members the feeling that the community is thriving and doing well.
What items would be stored in your vault system?
We don't completely know yet, but as long as things are going well we could see partnerships with companies like Steam. We're thinking, in-game items associated with these big companies like skins could be stored in the vault. Maybe even certain things like advertising credits. These would help users promote their community.
What is the timelike for the first stable version of your site?
We have had a few issues with the architecture of the product, all of which are nearly solved now. We are hoping to get to a minimum viable state within the next four months if all goes well.
This being a social media platform it will come with the standard issues, what will your moderation for hate-speech and bullying be like?
It's a tough one, since we are still in development we haven't really encountered it yet. We will certainly do everything that is required of us to make sure our platform stays user-friendly. We will have reporting systems and moderators who will monitor those. We will have the standard processes really.
There are some gaming communities that are cruder and it is part of what makes the experience enjoyable where will the line be?
We will have certain moderation tools built into the community creation system, meaning that admins can set content and groups as 18+, these communities will be able to monitor themselves to an extent.
Is there a place for esports on Emblim?
I think the site is going to be great for really bringing esports into the mainstream. Players would be able to grow their communities and really interact with their fans. They will be able to have incredible presence.
Can you tell me a bit more about Vodafone Xone? What kind of support does it offer?
Vodafone Xone as it was pitched to me before I applied, was they give you mentoring and sponsor you with a bit of money. I was expecting to just go down and do the rounds, but it was actually quite good. They are really trying to elevate the startup space in New Zealand. It was a great environment and I think really one of the best things was being surrounded by nine other startups.
Where do you see your site being in five years?
I think If everything goes as planned Emblim has the potential to be a staple of the gaming community. I also believe it has the potential to be a common name in the gaming industry as a whole. The platform is going to be great at fostering original content, and all the content will be created from real communities, we'll just be giving it a voice.
Related stories
Top stories